So, $6,995
If you take a dollar every day and put it in a jar it will just take 20 years, kids.
In February Tenant played at the Anza Club with Bridges Out, Ninja Spy and Callahan. I didn't get up to much shooting that night but thanks to the alcohol factor it seems I became somewhat artistically inspired.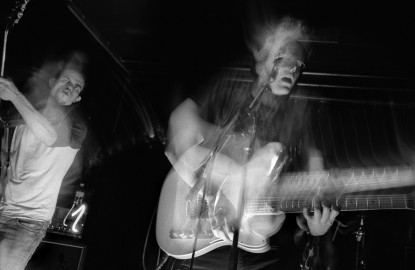 I ran into some dA gallery admin at the show. We recognized eachother and nodded but it was way too loud to have a conversation. In lieu of verbal conversation I decided to play a game with him to anticipate his shots. He was running around shooting with a remote off camera flash and so I went to bulb mode.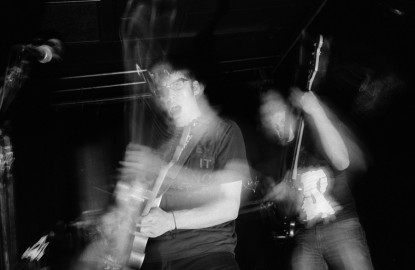 It was a silly idea because the venue was really well lit unlike most places but I guess I could a couple cute results. A lot of them became more esoteric in nature…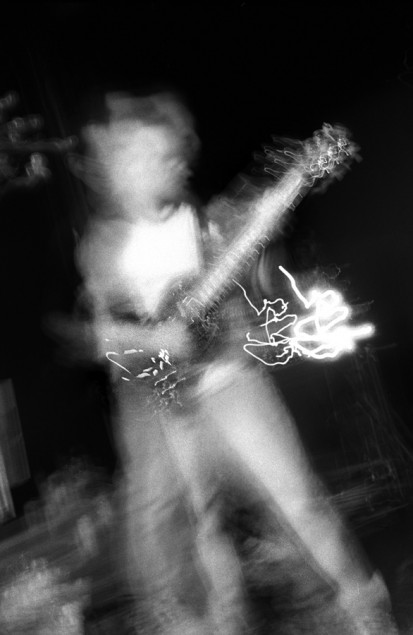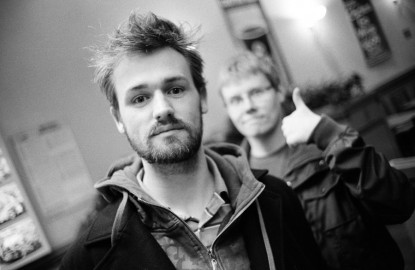 I guess it wasn't long before we're getting some 1am fast food at Wendy's.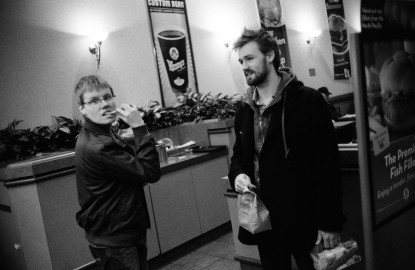 Looks like Andrew also found some timbits. I'm trying to remember if that was the night where there was this disturbing old man in a wife beater, shorts, a baseball cap but with the most prolific body hair and all of it was white. It was so dense that it puffed his undershirt up from his chest and back. He had some odd behavior and seemed to be harassing customers or the staff from time to time and always returning to the counter to ask for more of something useless. He was also the guardian of the front door which was not swinging shut automatically and so every time someone walked in or out of the place through that door he would adopt an exasperated look and stand up to close the door again. When at last we stood up to leave we walked past his table and he was eating from 4 tins of  sardines. We walked out the door that didn't shut properly.
Yeah, it wasn't the same night but oh well.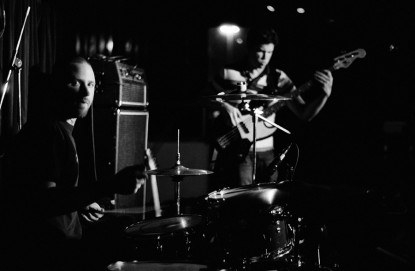 Tenant was also playing at the Media Club. That might be the Media Club. If it isn't the Media Club then it is the Biltmore but I think it is the Media Club.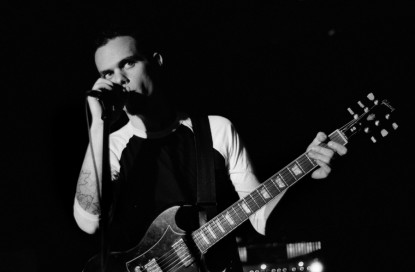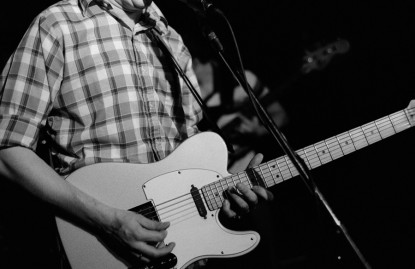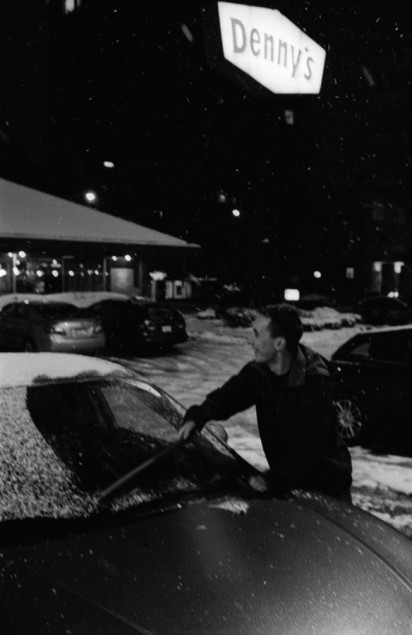 Over the winter there were a number of these Denny's trips. Usually after clearing Naxxramas.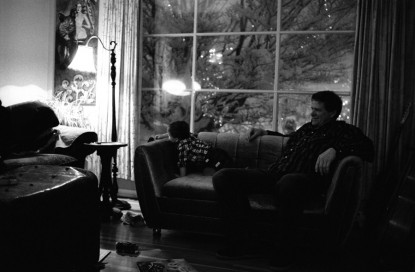 Visiting at my fathers with my sister and my nephew.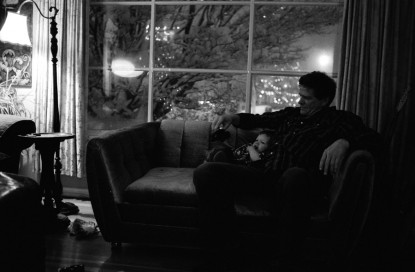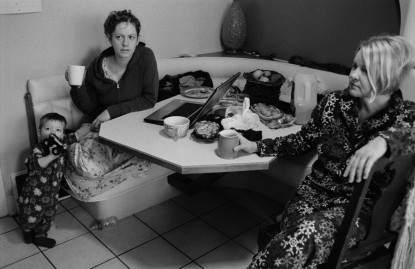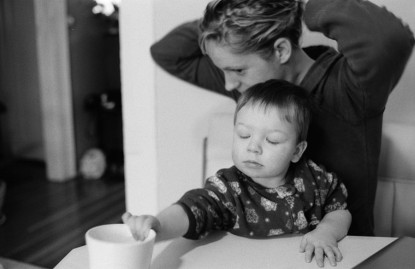 One of my favourites.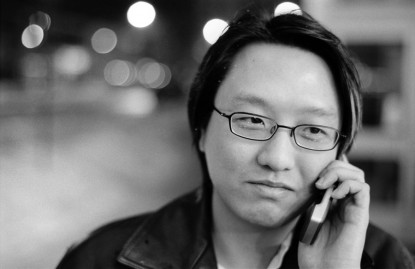 For reading break Kevin came back to Vancouver.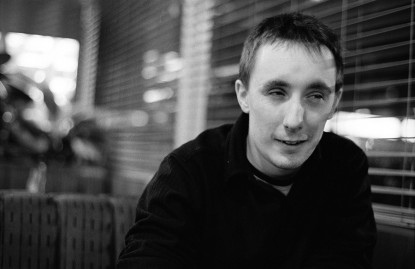 Somehow ending up back at Denny's again with John.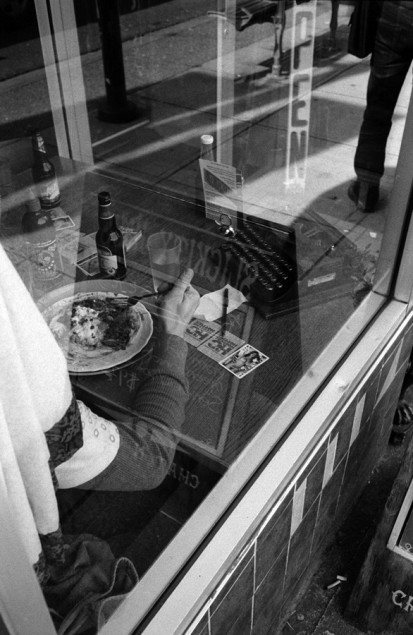 One day someone was playing with cards in the window seat at Slickity Jims.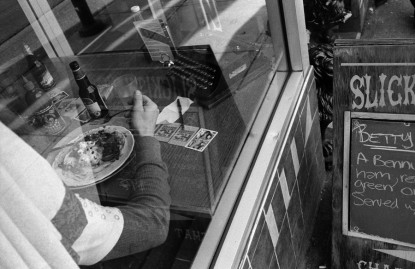 Difficult to determine at this size I guess but the cards are of Hooters and feature the female body.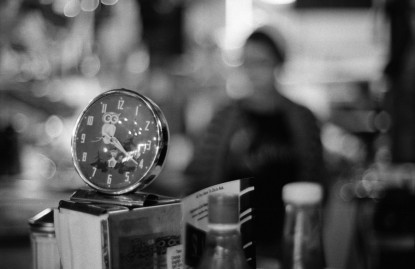 Inside Slickity Jims it looks like this.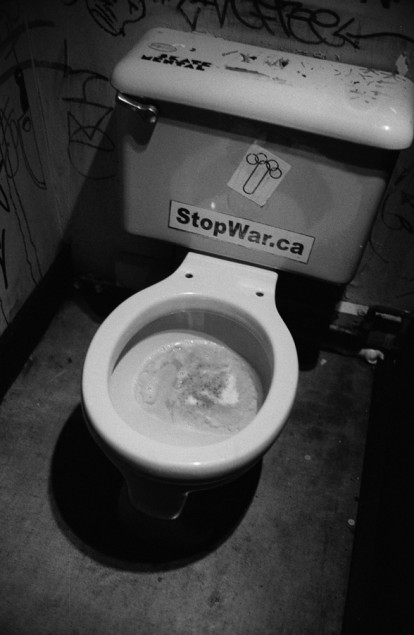 The mens room at Foundation.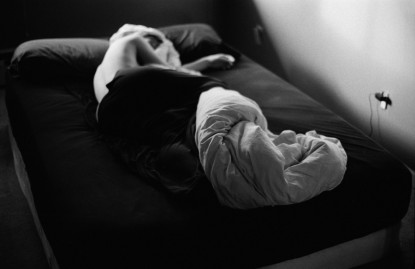 One morning that came with beautiful light, someone was sleepy.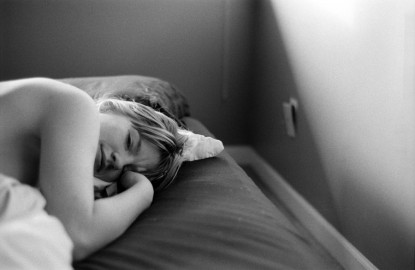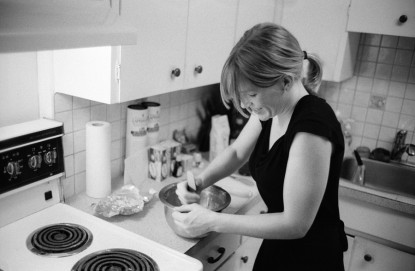 And eventually awake, for my dads birthday party we made Super Mario Brothers power-up mushroom cookies.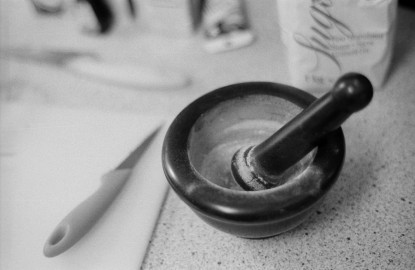 We ground fine sugar with this mortar and pestle that Kevin once gave me as part of a greater  joke. I bet he never imagined I'd find a practical use for it. It felt like some kind of profound victory.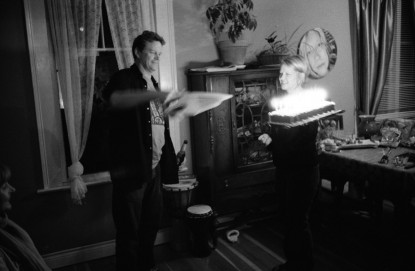 He thought to put out the candles on his birthday cake with the dust buster.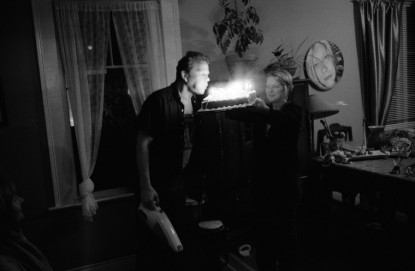 But he was forced to do it like the rest of us.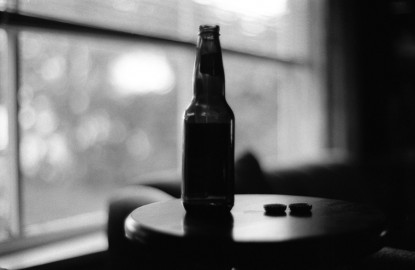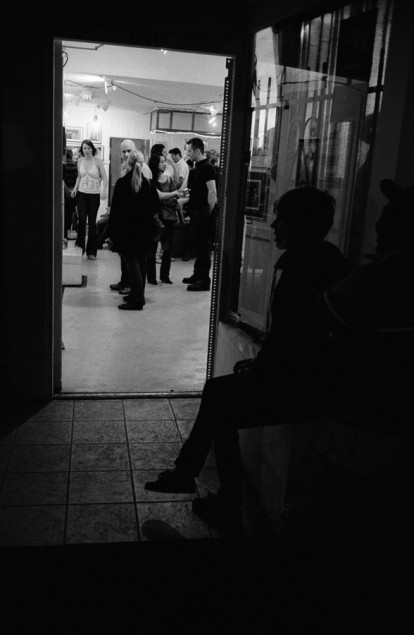 The Vancouver Darkroom Co-op where I used to print held a gallery show next door at this space. It was interesting to see what other members were printing in there.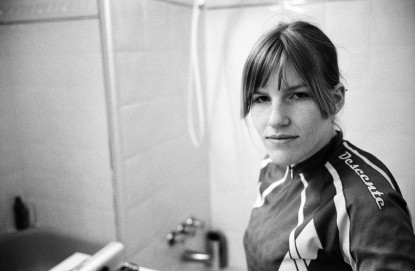 I guess I'm getting in trouble here.
But I've always been a very smooth talker.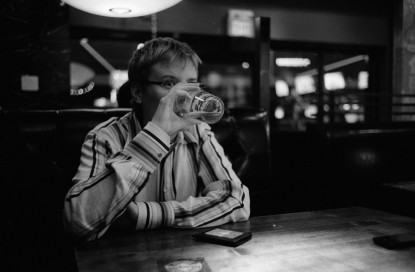 He's kind of like a horse here but his snout is a beer glass. More about horses in a later entry…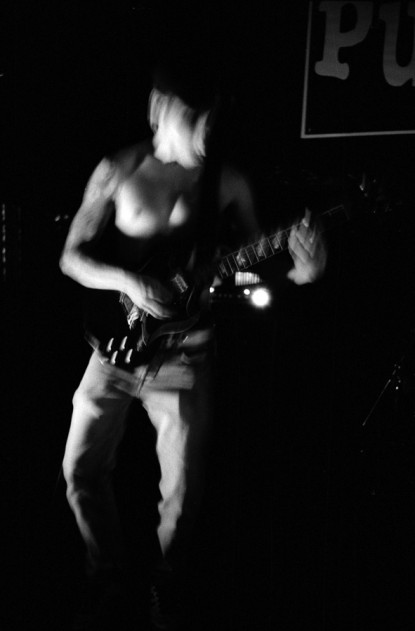 Eventually Tenant played another show where I again I didn't make much use of the camera.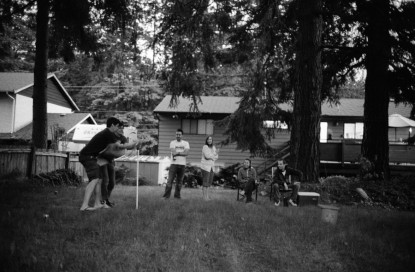 But that weekend we celebrated Norms birthday and played some Beer Frisbee League in the back yard. It was dumb we didn't start sooner because he was difficult to see the frisbee. As dusk passed I think I made that one at f/2 1/8th.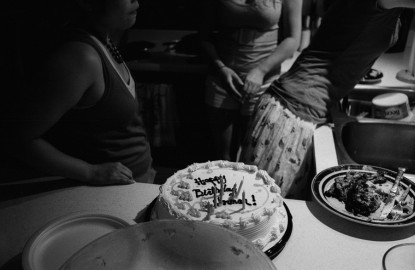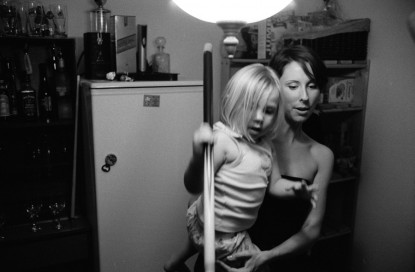 Teaching pool.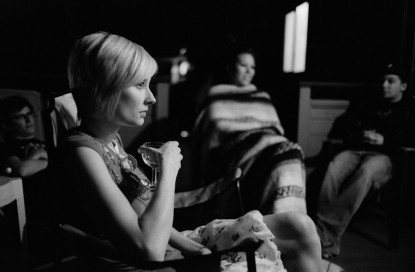 We spent most of the night outside where I enjoyed some Laphroaig and we passed around the hookah and cigars.
Tags: Leica M6 TTL, Nikkor 35/2 AI, Nikon F100, Planar T* 50/1.4 ZF, Summicron-M 35/2, Vancouver
Add a Comment Trackback