Corn is delicious
Good morning, Internet.
You know what, Internet? You've never looked at your watch, or crumpled your forehead, or quoted me the time, or inquired 'Morning… ?' and I love you for that. Your reward is this blog. We commit your mortal remains to the bosom of the MAE-West. That was a really funny joke I just made, it's just unfortunate that you don't get it.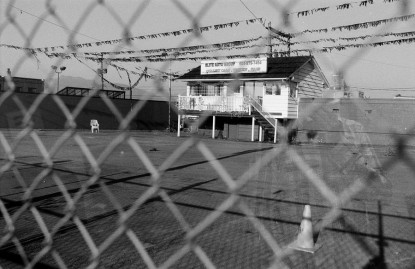 I preferred this lot vacant but it is full of used cars again today. This first roll of b&w was shot during August through October in one of my infrequently used SLRs, the trusty Nikon FG.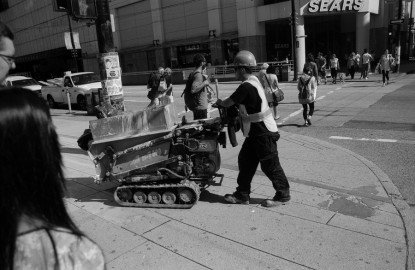 Things happening on street corners.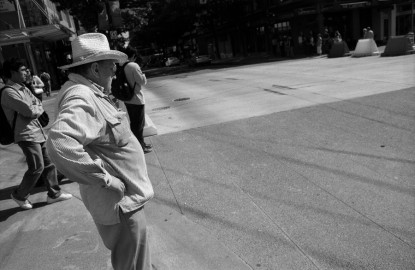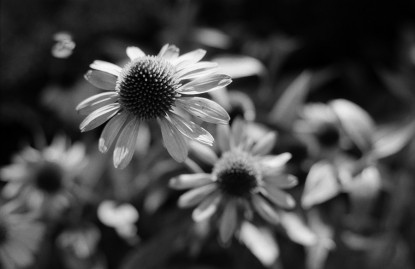 This might be the masterpiece of the entry. I know I am getting started a little slow. We'll see where this goes.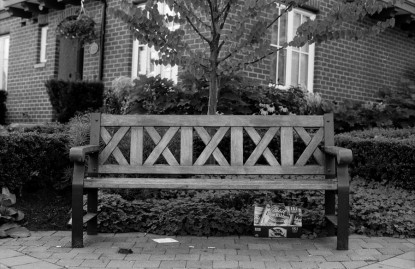 A subtle PBR cache.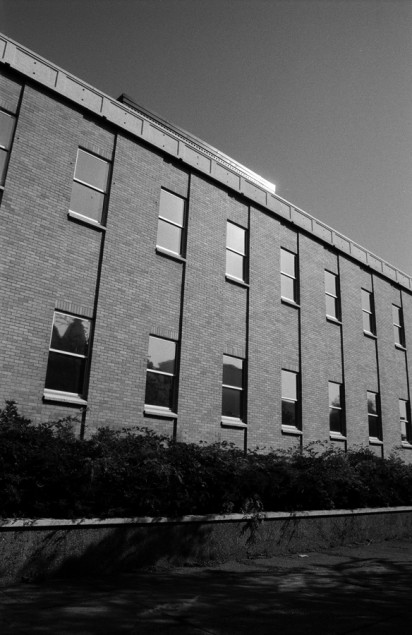 This is a government of Canada building. Somehow in this country you don't get guns pointed at you by private security contractors when you point a camera towards architecture.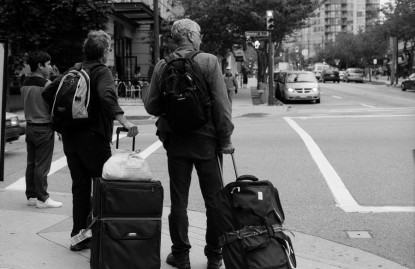 Seeing a lot of these lately now that the new subway emerges right down the block from the office.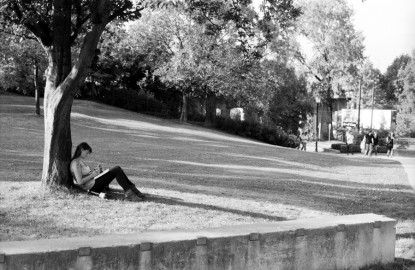 I was on a trip to buy some film that day. It was when I realized that the price of Tri-X has risen dramatically in the last few years. It was quite a while since I've bought any since I had a modest stash.
As an experiment I recently picked up some Arista Premium from Freestyle photo (google will tell you that many people consider this repackaged Tri-X or at least almost identical to Tri-X). I will talk about it in a future update when I get around to shooting some since some of the photographers reading might be interested (it is priced almost 1/3 the cost compared to a roll of Tri-X).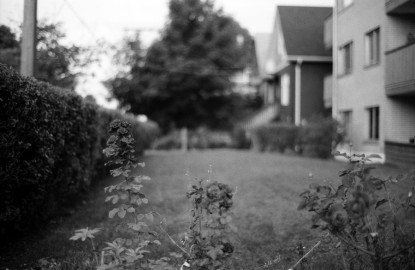 Since I'm down the path of wankery already, here is the Zeiss ZF 50/1.4 at 1.4 on Kodak TMAX 100 (the old version). This is the flower garden outside my old apartment on 14th. I often read when commuting and so when arriving at home I'd like to sit there for a while and finish off the current chapter. I guess that POV is a nice memory now.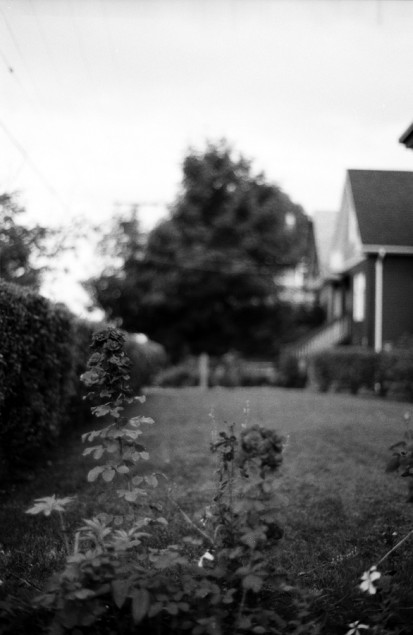 Same thing, 1.4.
And finally, 2.8, probably my favourite aperture on that lens.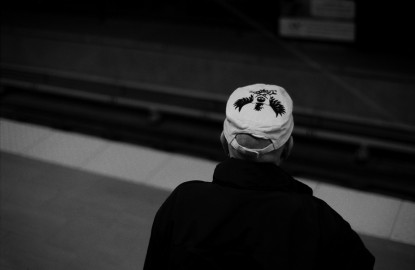 Seems this guy was wearing a hat.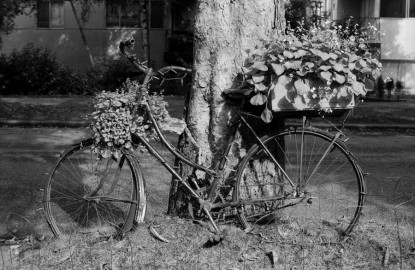 I'm not quite sure why I did that. It was one of those things that seemed like a good idea at the time. Maybe I thought 1/4th made me a videographer too.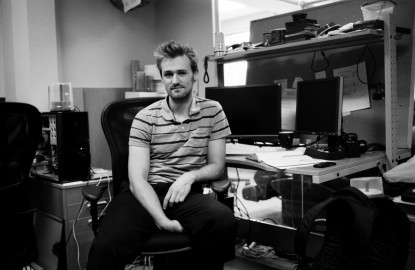 I was talking about how much character the shutter on the Nikon FG has. Naturally I had to demonstrate.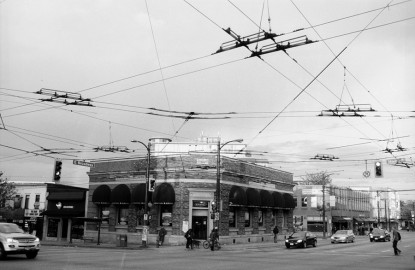 There was a rainbow. I promise.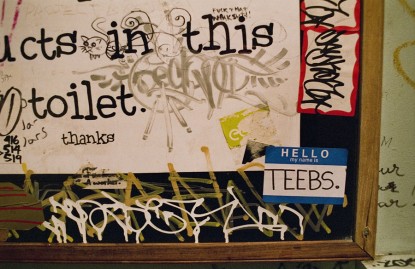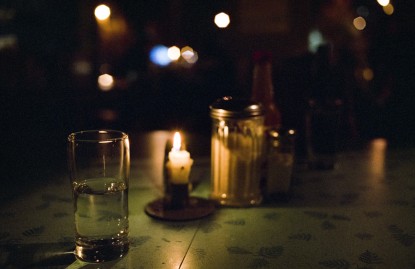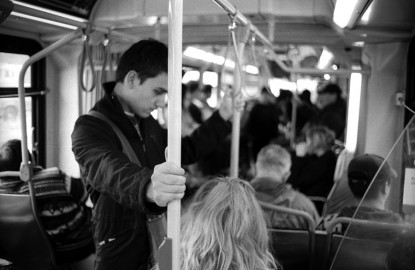 In October I got my Leica back from service and put some trix in there. I guess I did not write about it here but in the summer my Summicron fell apart. Not many people know this, but on the third day, God's Summicron fell apart also, and from his tears the oceans of the Earth were formed.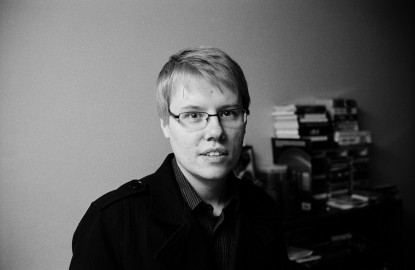 I said stand still I need to test the focus. I don't know what's more amazing, that my collimation is now corrected or that he didn't make a face.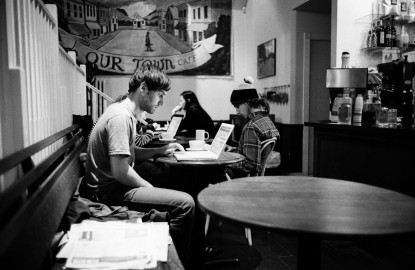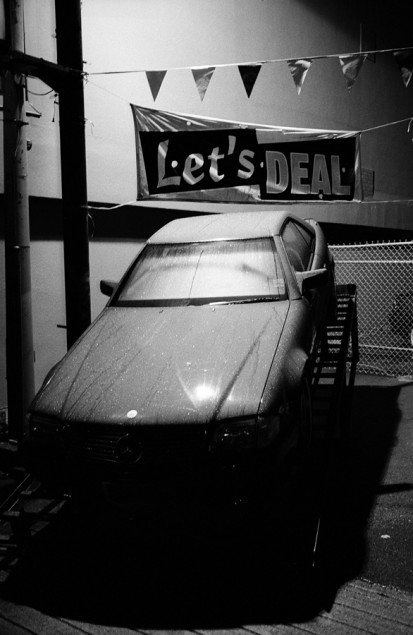 Let's not.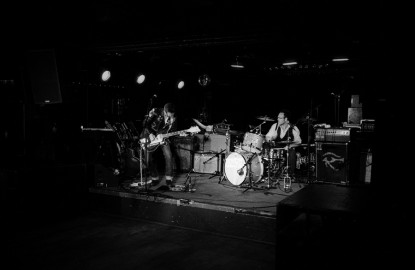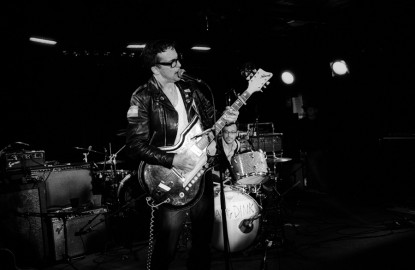 His name is Rich Hope and he's gonna whip it on ya.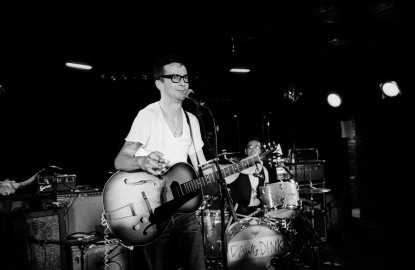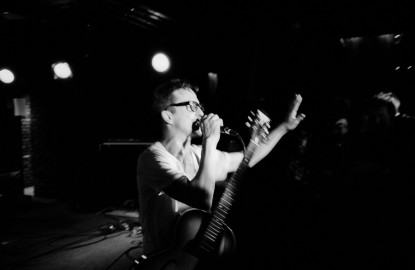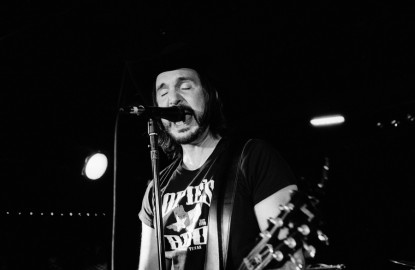 But really I was there to see Grady.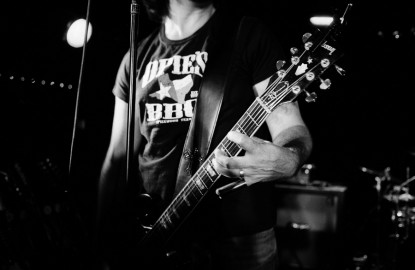 And I had the pleasure of proximity permitting me to photograph the Gordie Johnson signature truss rod cover. It's nice to look for the details like this when shooting live music. The stuff the other photographers will never get.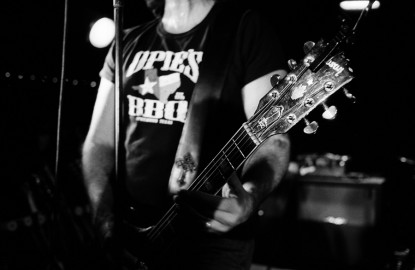 Then again it also helps being close enough to get knocked out by the headstock.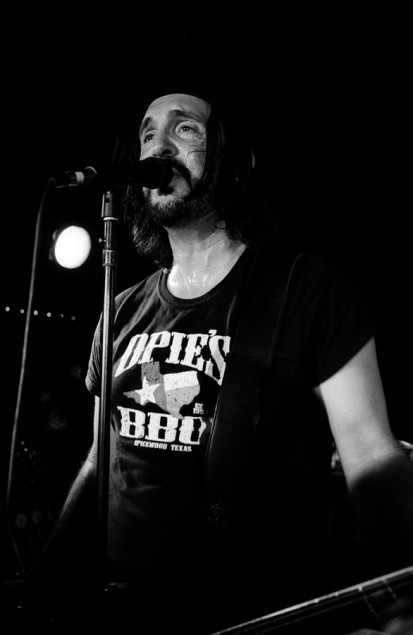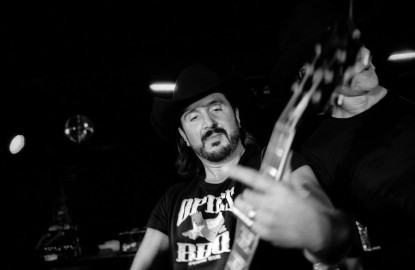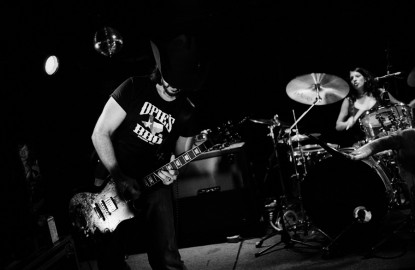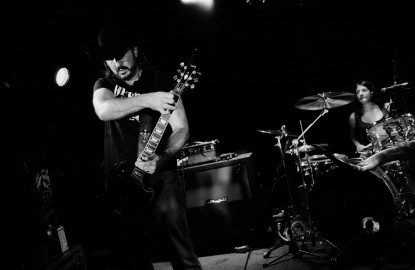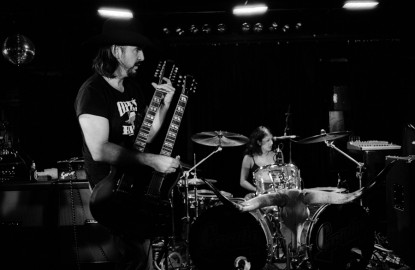 Rocking the epic double-neck.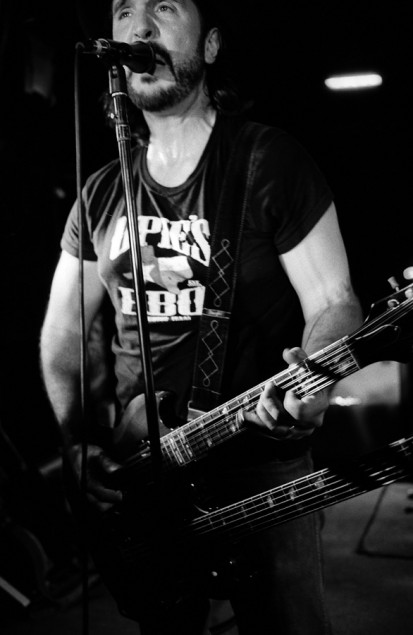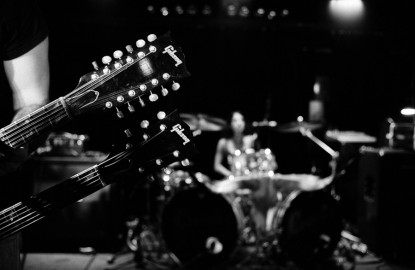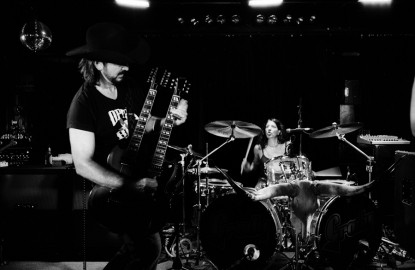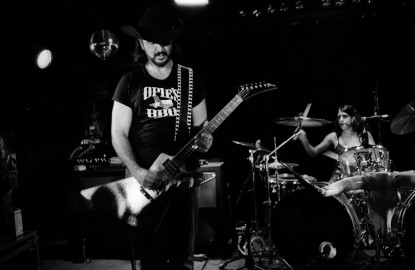 And the Explorer, no less.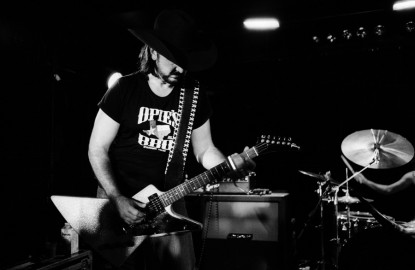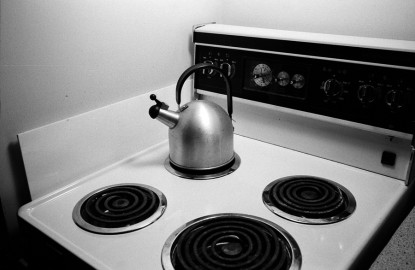 So that was the first roll through the reborn M6. This has been an intermediary update. More soon, kiddies.
Tags: Fuji NPH 400, Grady, Kodak 100 TMAX, Kodak Tri-X, Leica M6 TTL, Nikkor 35/2 AI, Nikon FG, Planar T* 50/1.4 ZF, Summicron-M 35/2, Vancouver
Add a Comment Trackback