Things that happened in the past
And in that past, it's a great day to be out under the bright blue sky.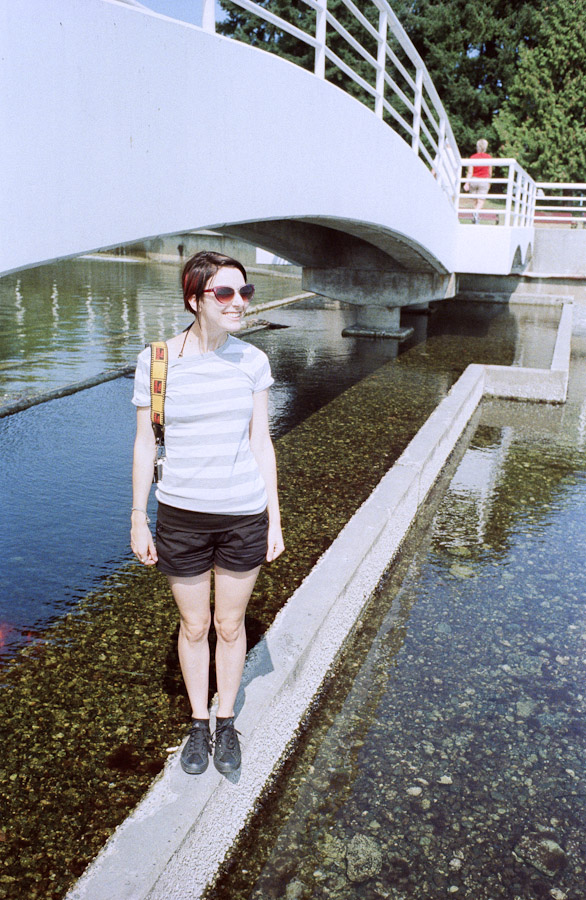 This is Provia 400, mostly over-corrected (because it's fun), cross-processed (because I can) and pulled 1 stop (because I overexposed the whole roll by 2 stops). It's good to know you can get away with nonsense like that.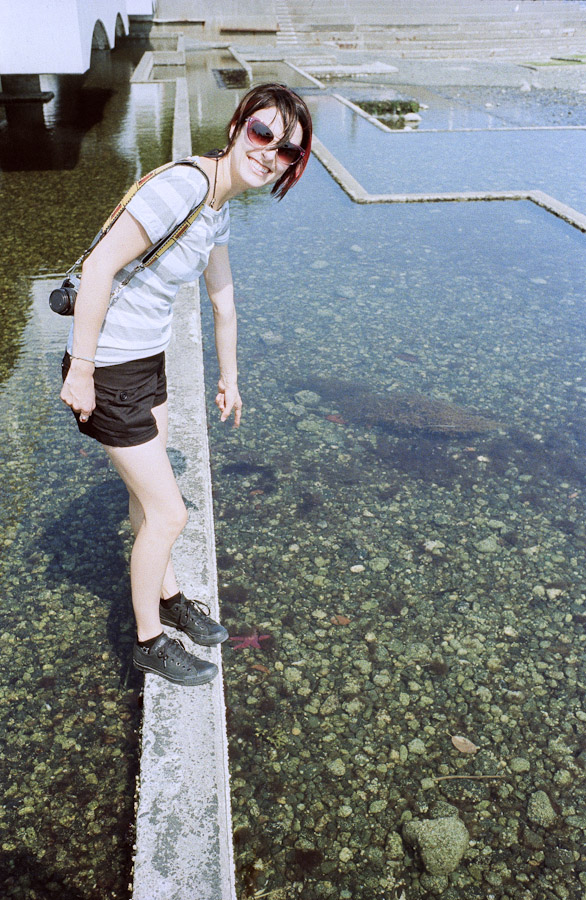 Landon was able to successfully find the only thing in the frame that remotely resembles the color of her hair.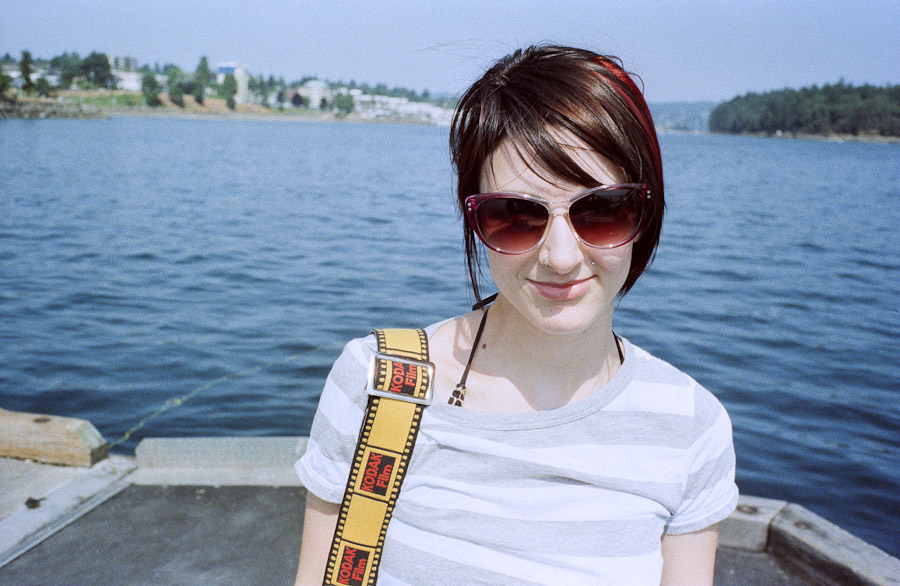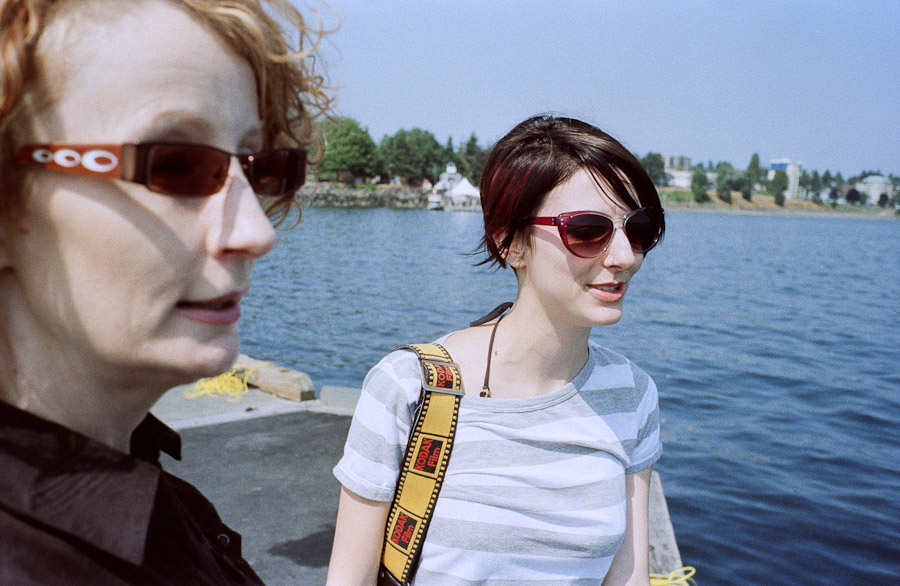 We've been to the pier. Or the almost-pier. I don't know.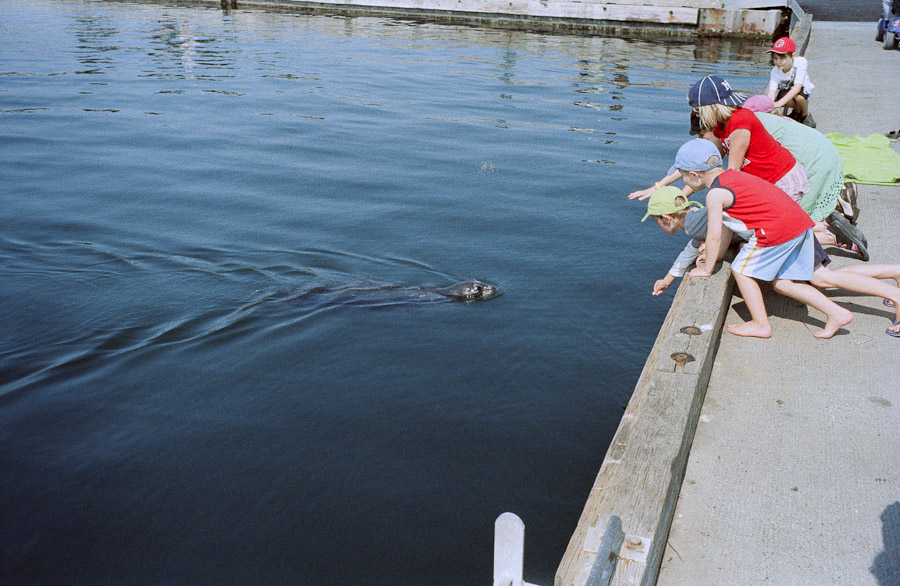 When along came a curious visitor.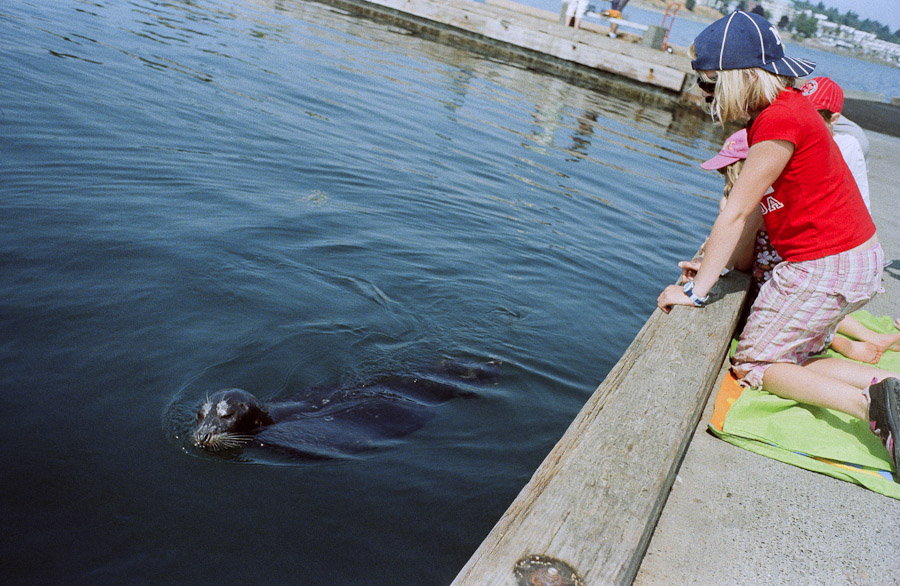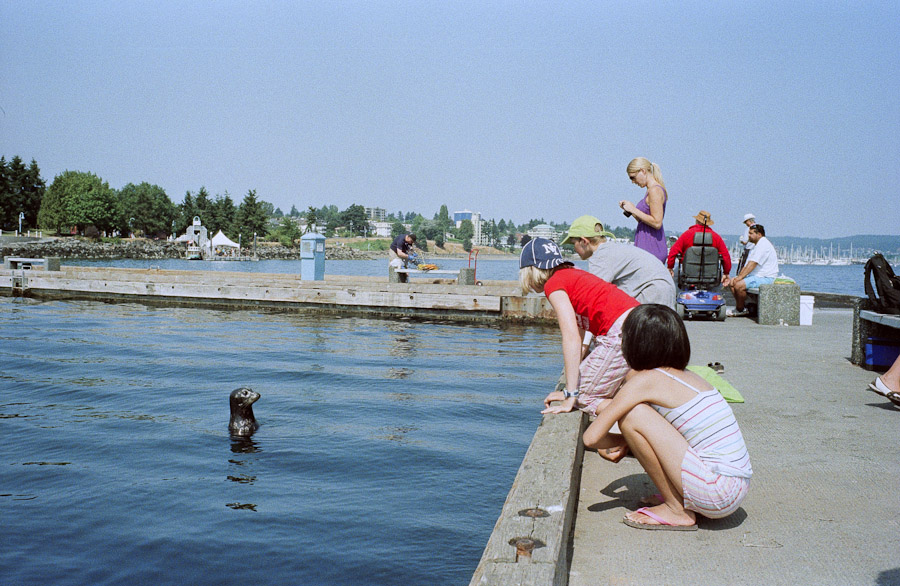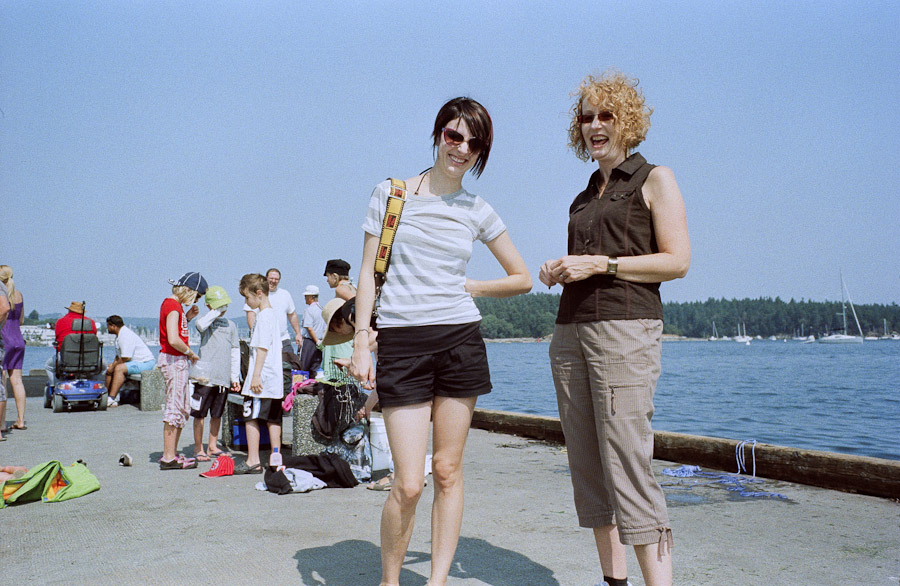 We've been very impressed.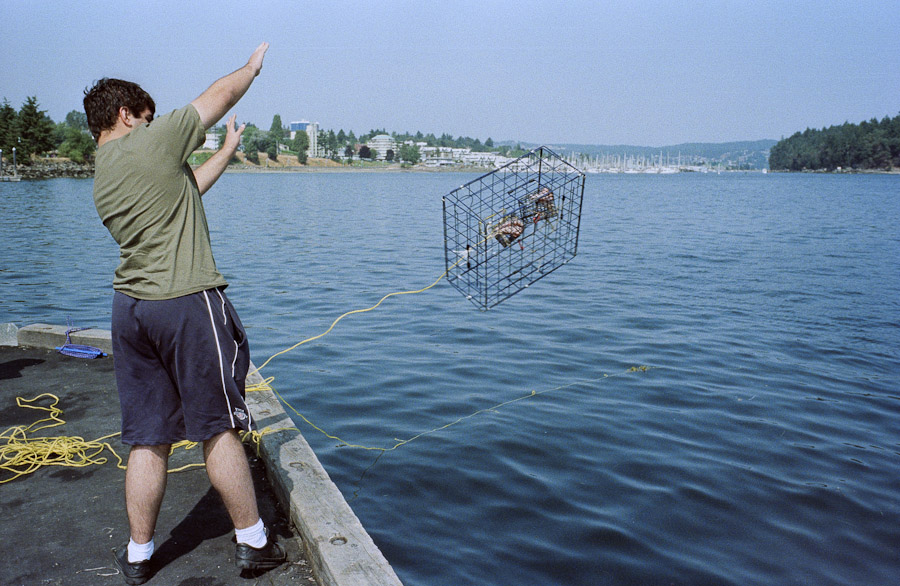 Also this fellow seemed terribly afraid of that hovering cage.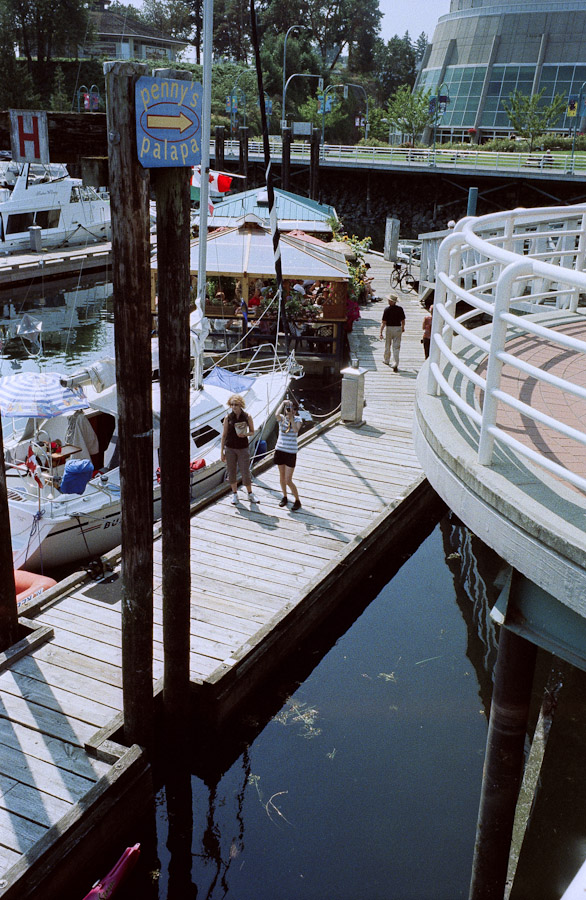 All that activity got us hungry. We ate at Penny's Palapa!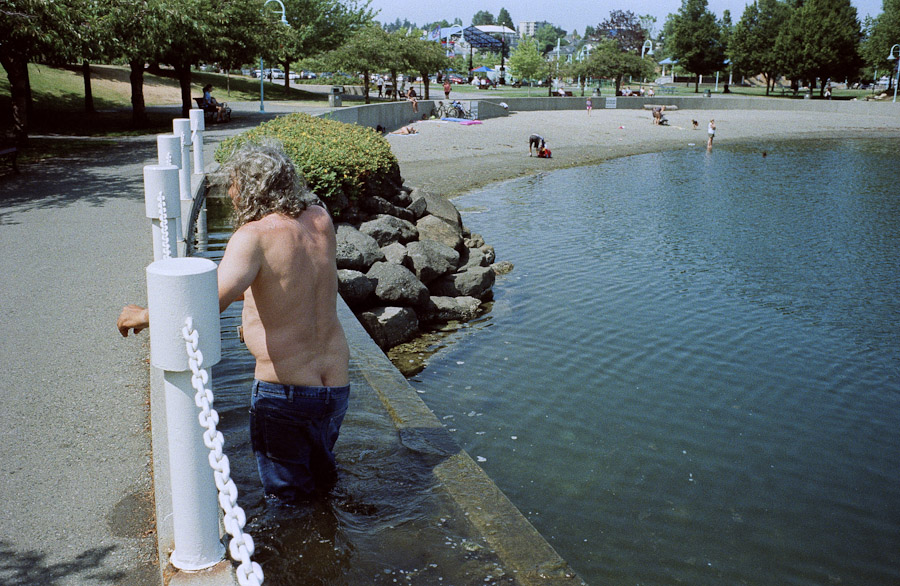 And spent some nice time with a man wading unceremoniously in this tide pool full of disgusting objects. The ocean is right there, my friend.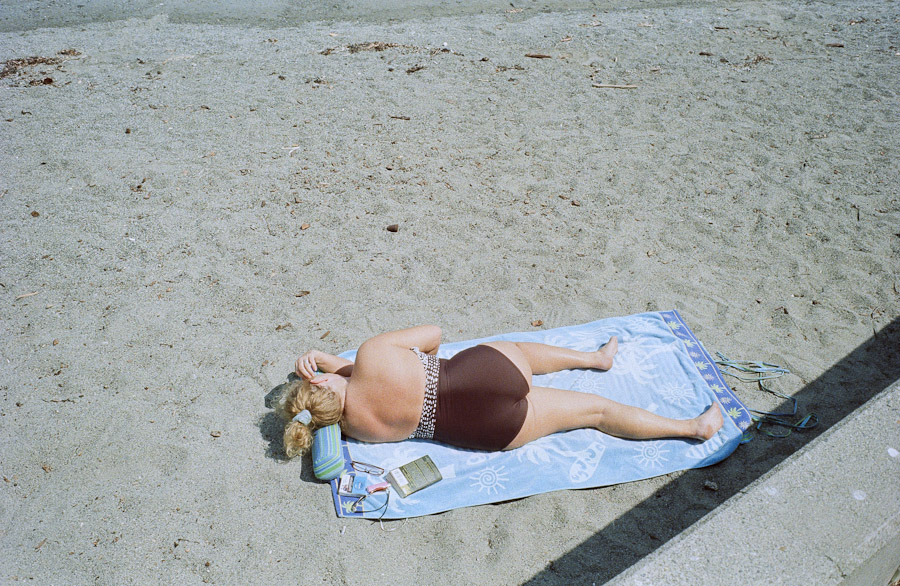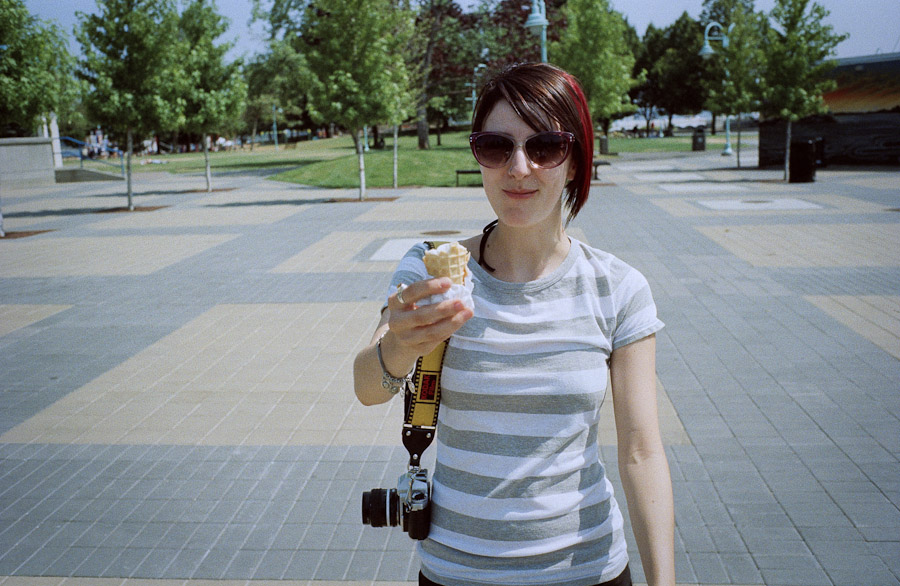 This adorable portrait.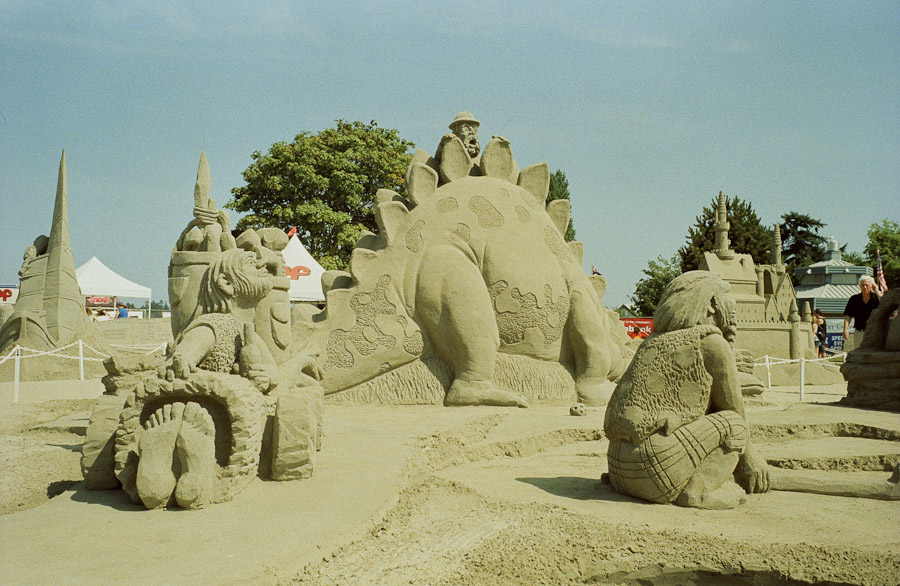 Some sand in various shapes.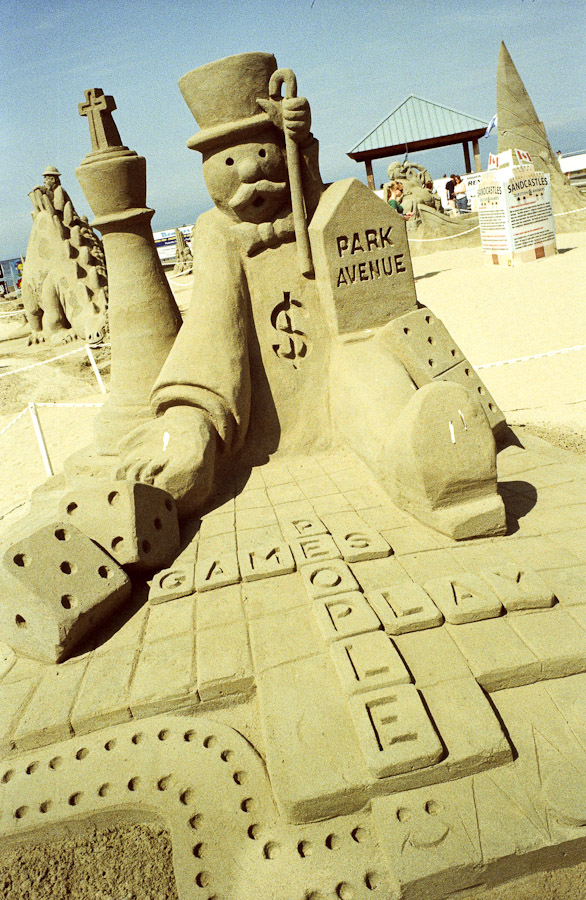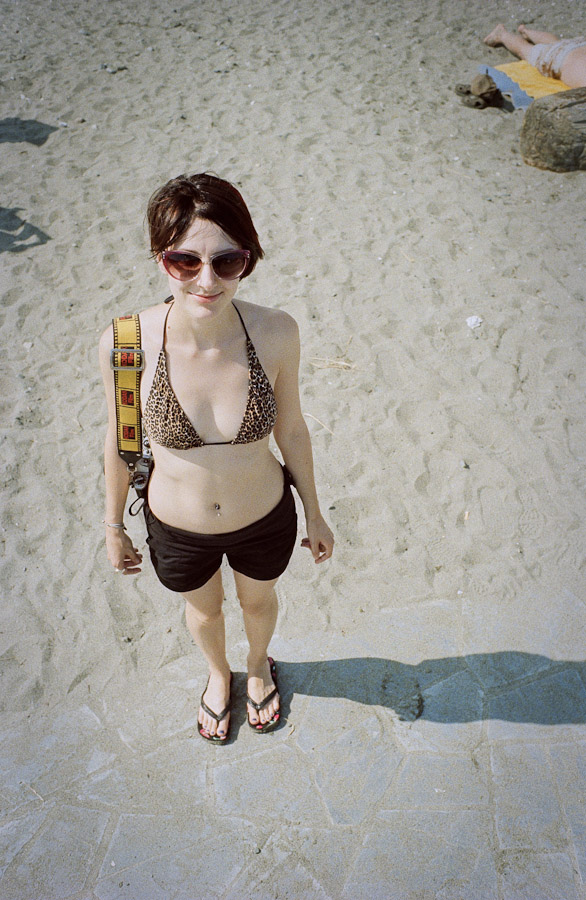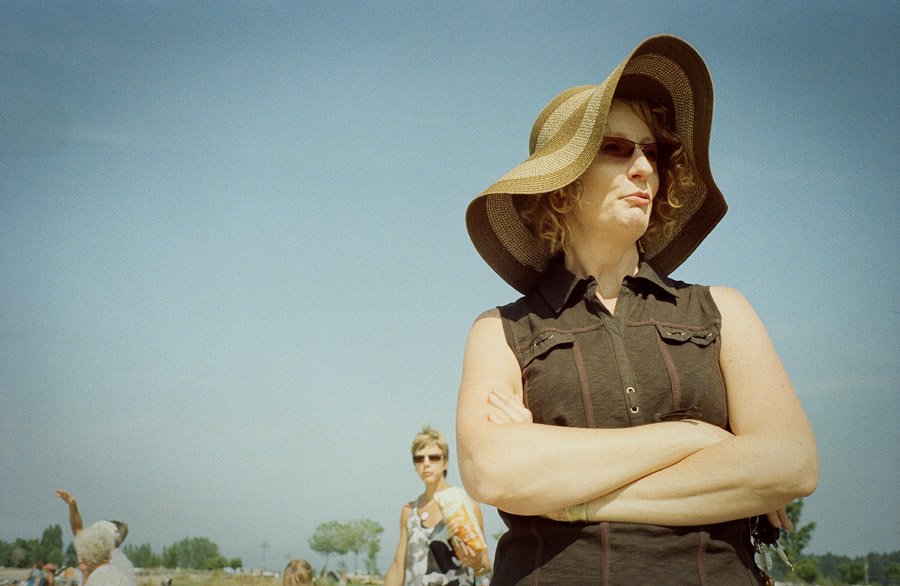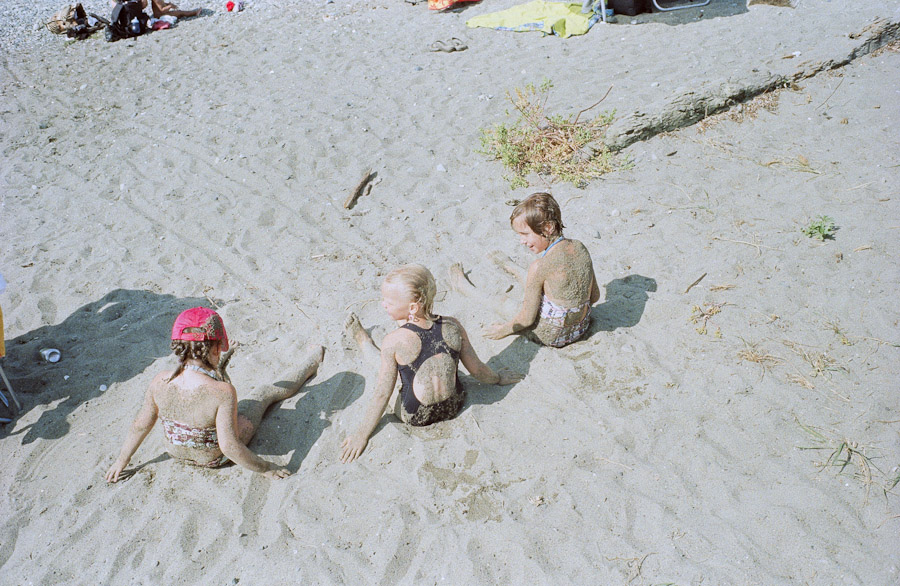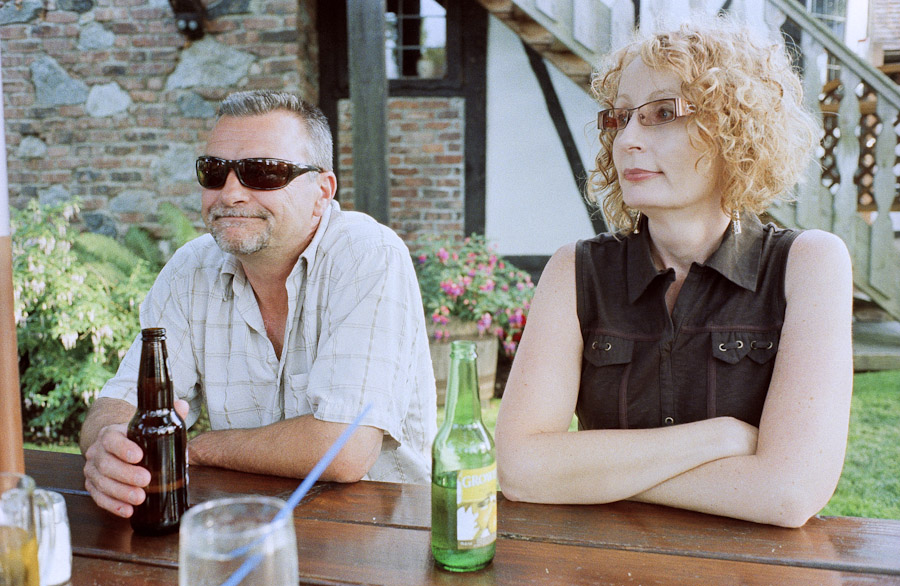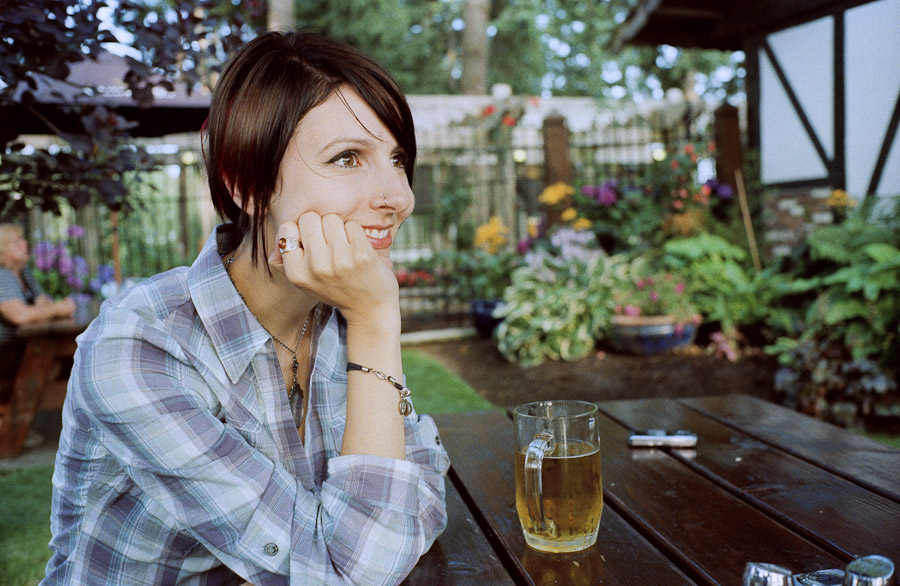 These are good times.
Tags: Fuji Provia 400, Leica M6 TTL, Nanaimo, Summicron-M 35/2
Add a Comment Trackback