July two thousand and ten
Hello.
This is what it looks like when my blog is updated.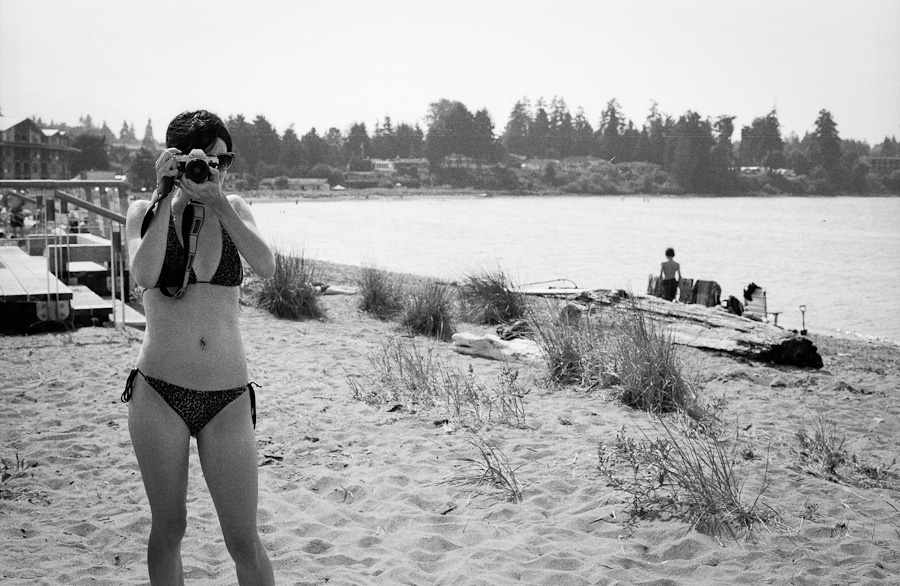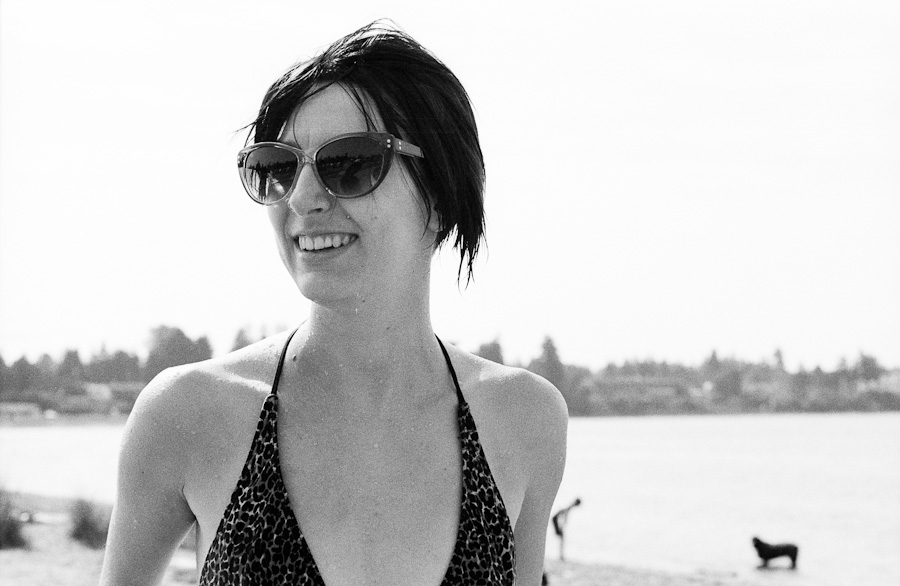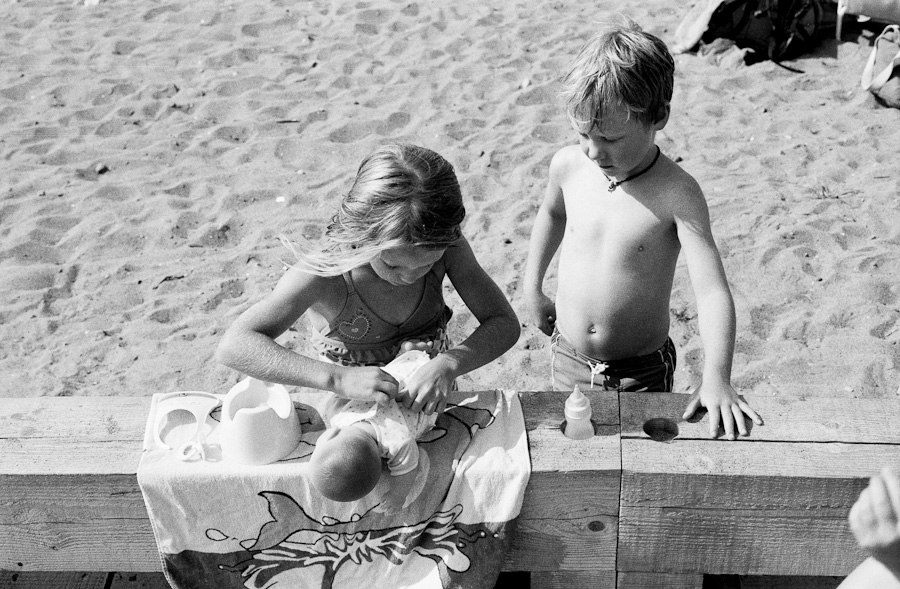 That's not a real baby.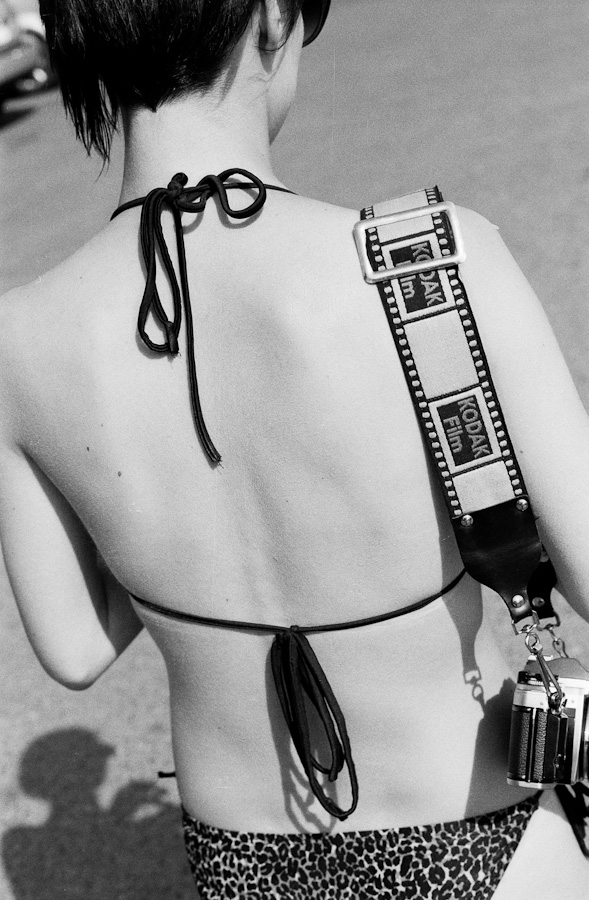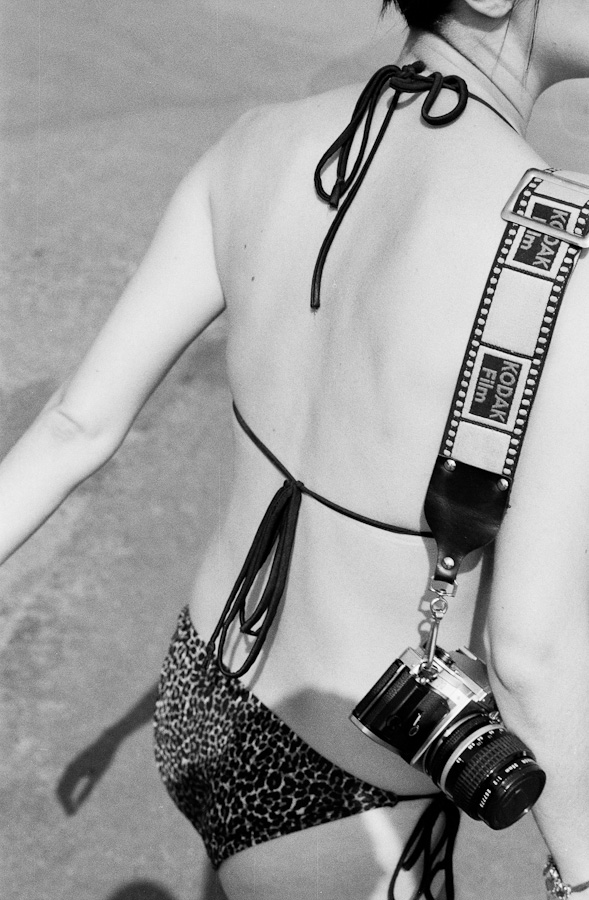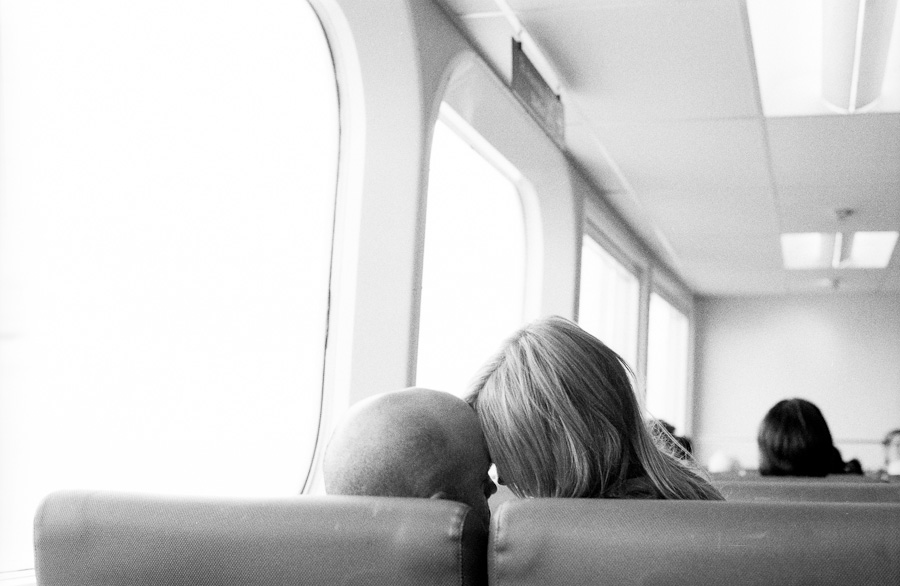 That's on the ferry.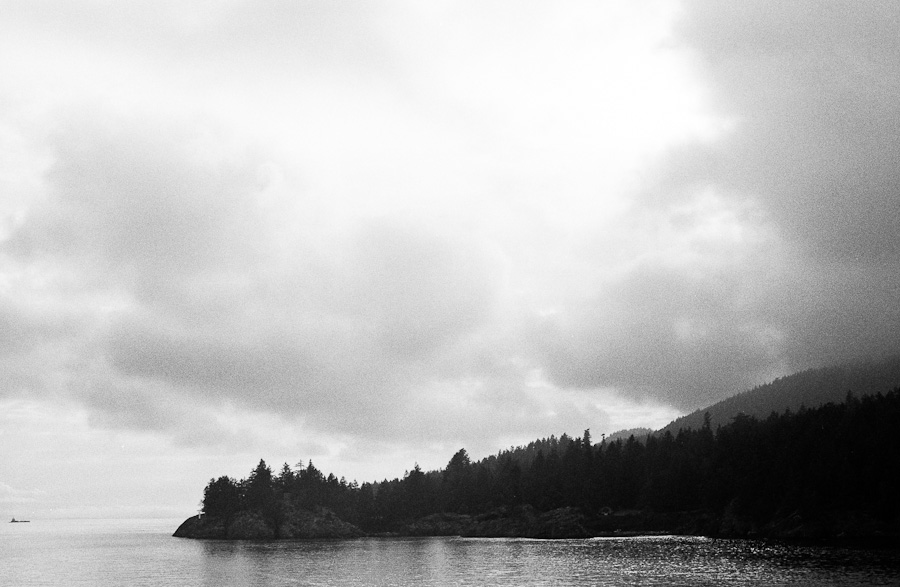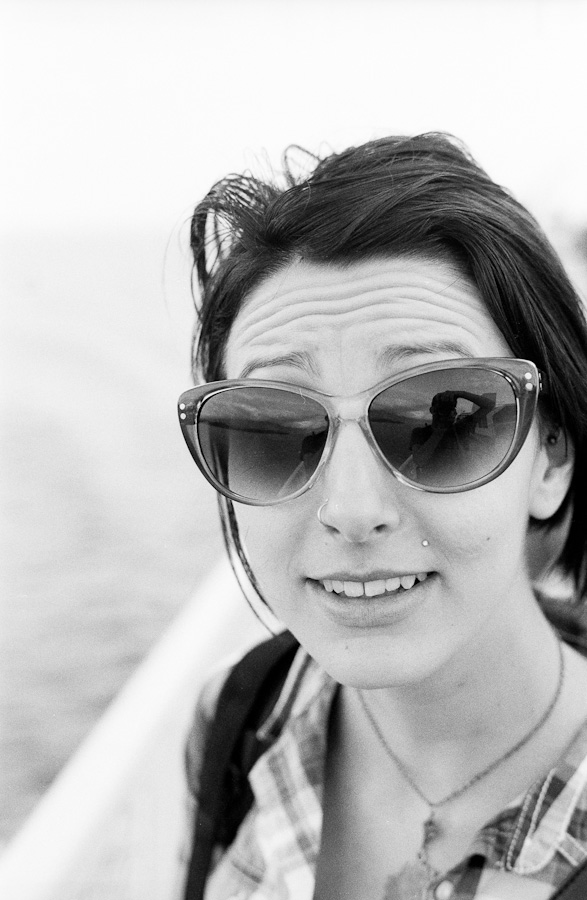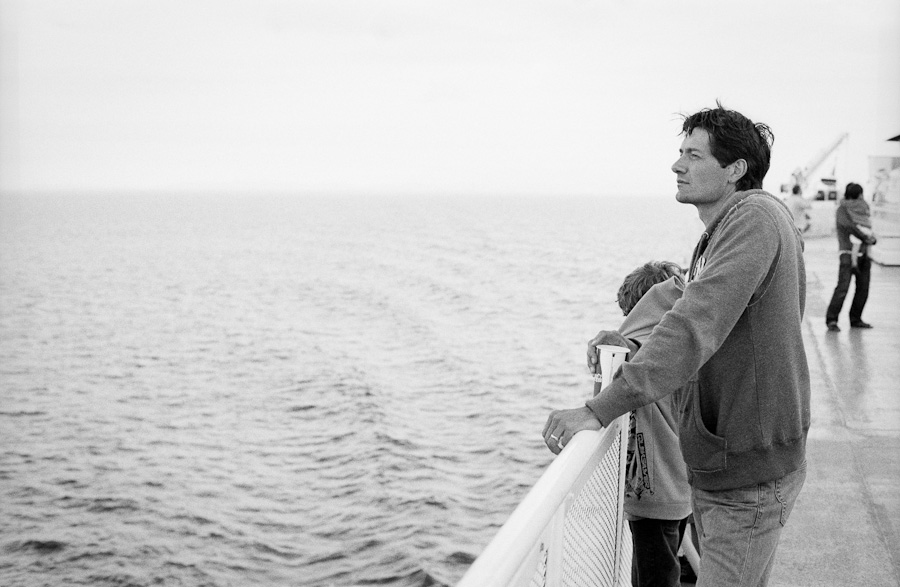 That's one of my favourites. Don't know him but he seemed to appreciate that moment as we both stood there for a long time before I made a photo.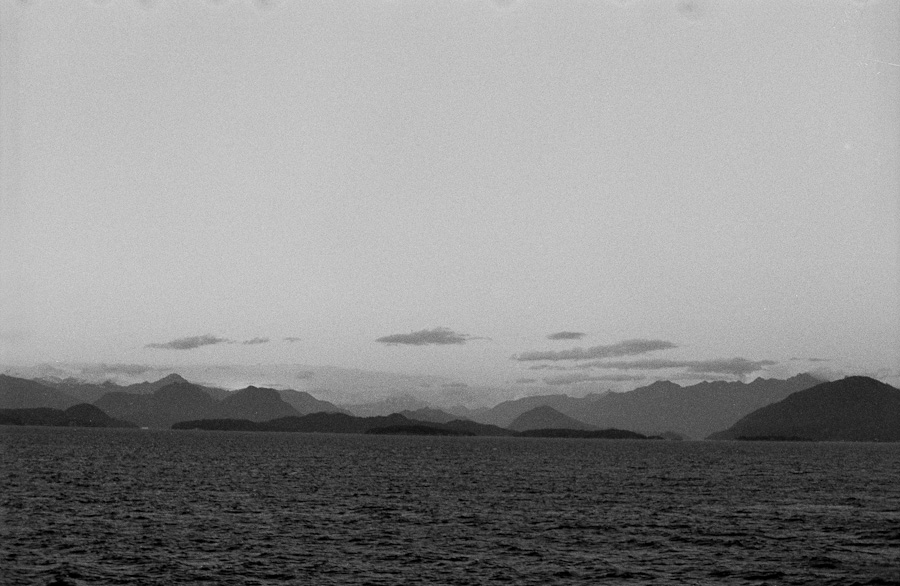 This is between Vancouver and Nanaimo.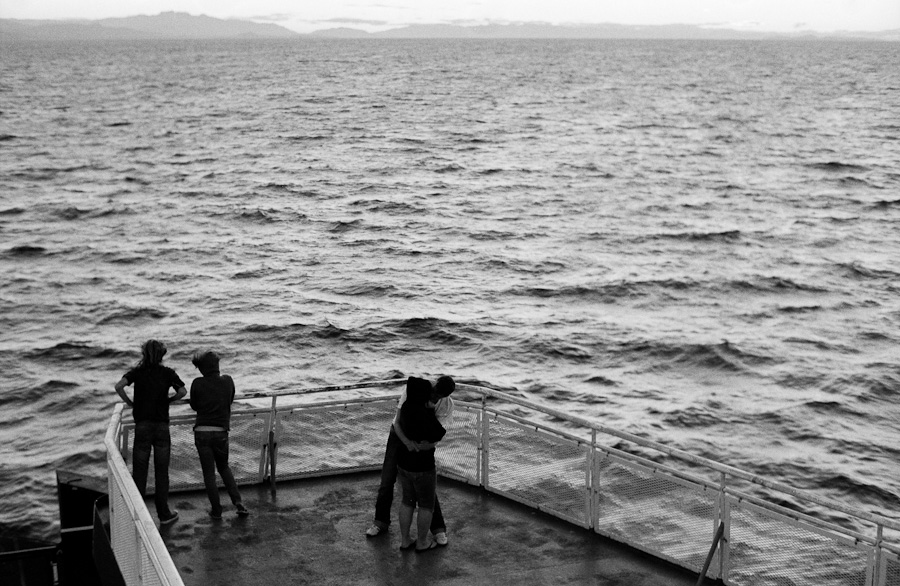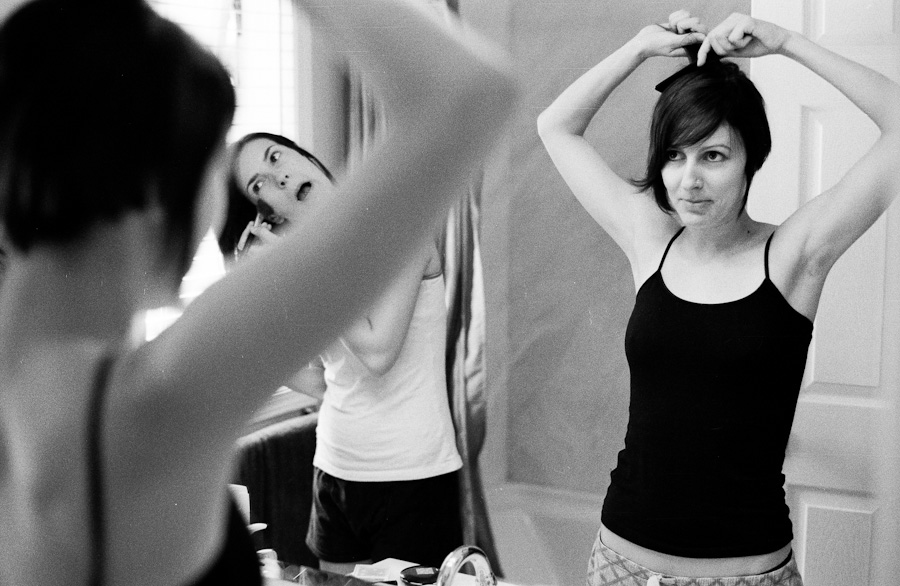 Hehe, sisters.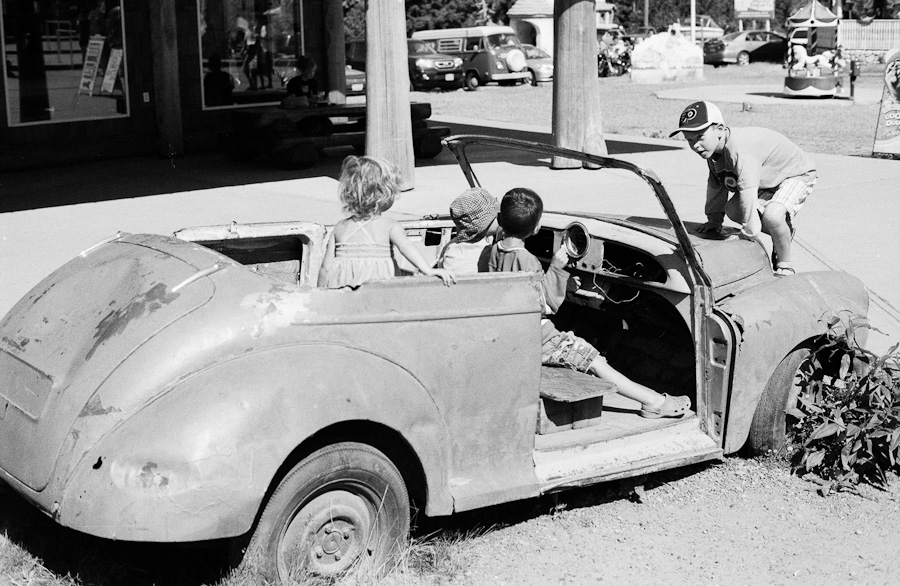 Coombs.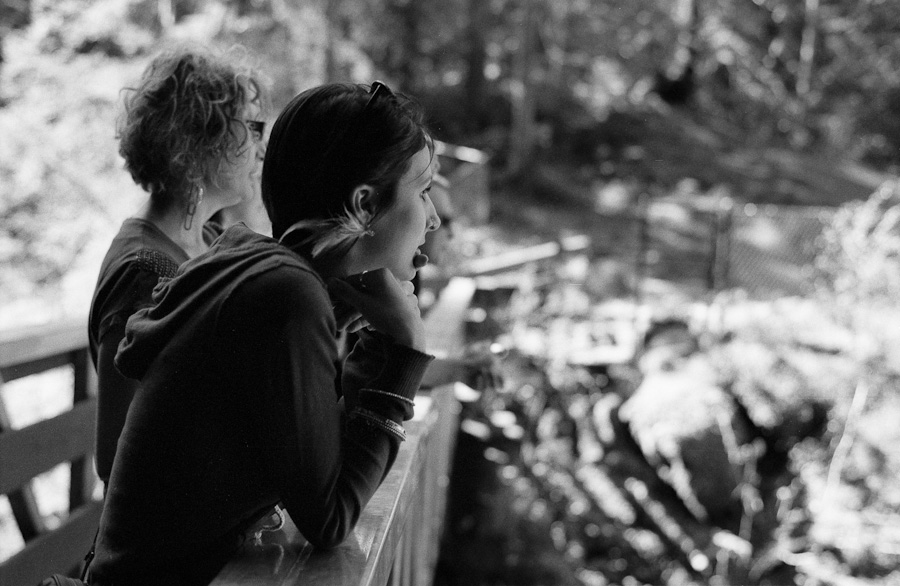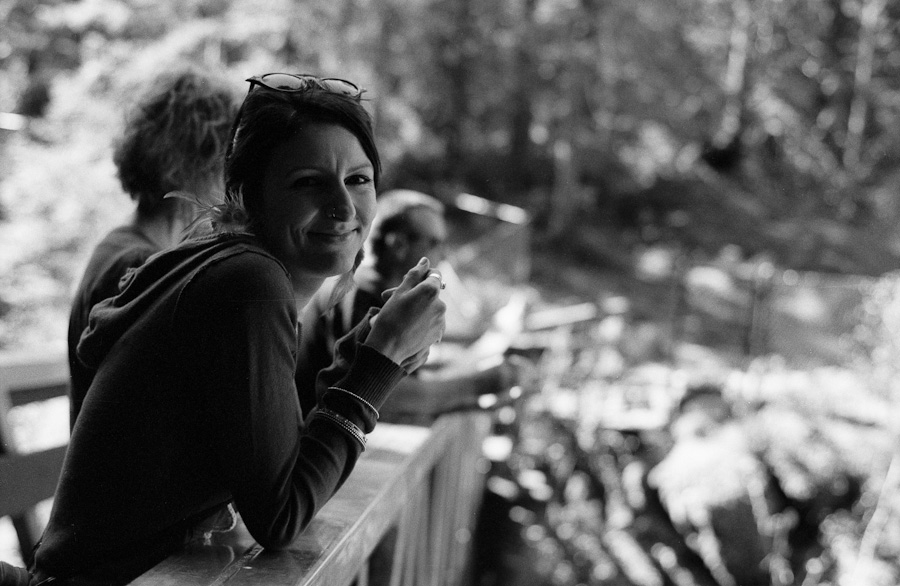 Getting caught.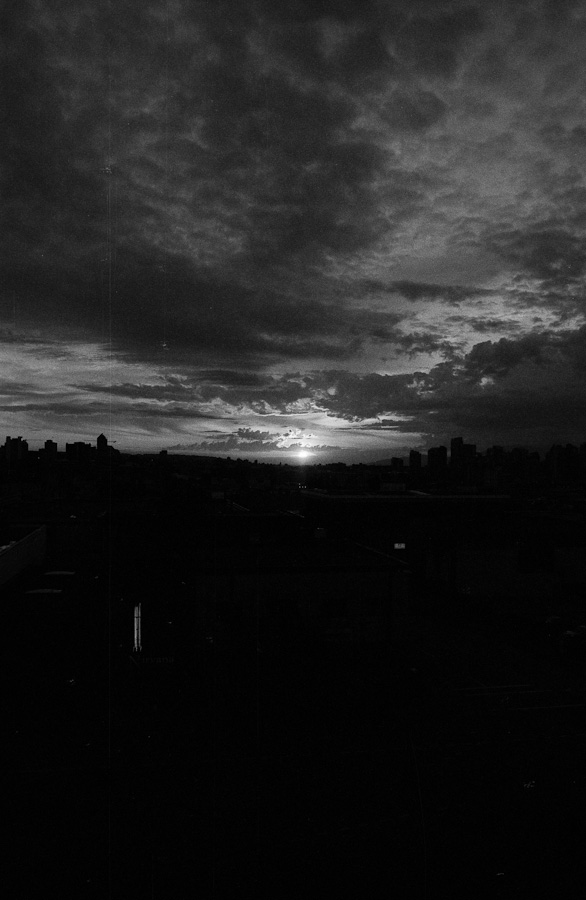 Back in Vancouver. Here's two exposures of the same scene. I guess you're supposed to mash those together and make an HDR BL1NG BL4NG and get really popular on the Internet.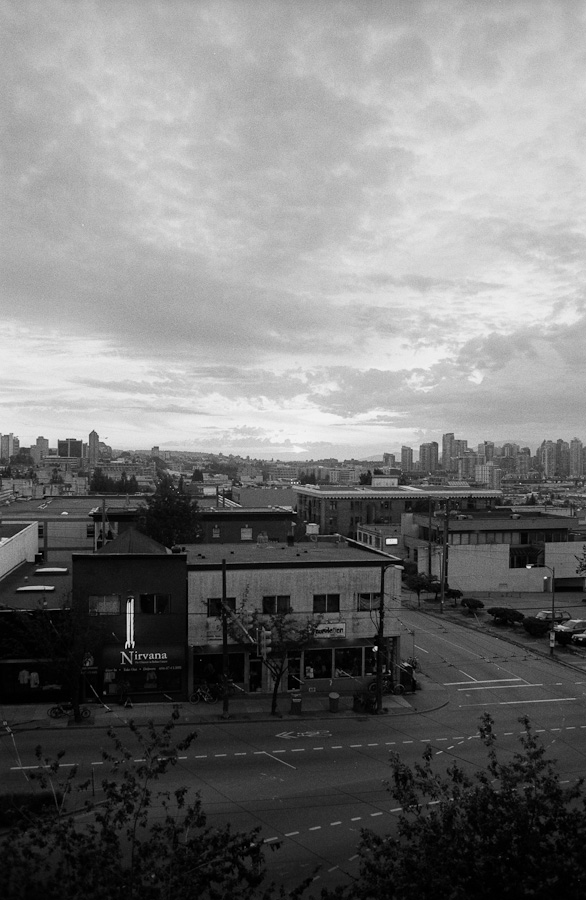 This happened after my first group ride to Squamish. We pulled in to the parking lot at Starbucks and this young Batman approached our group rather thrilled with all the motorcycles. He managed to snag himself a seat and I remembered that I had a camera in my tank bag.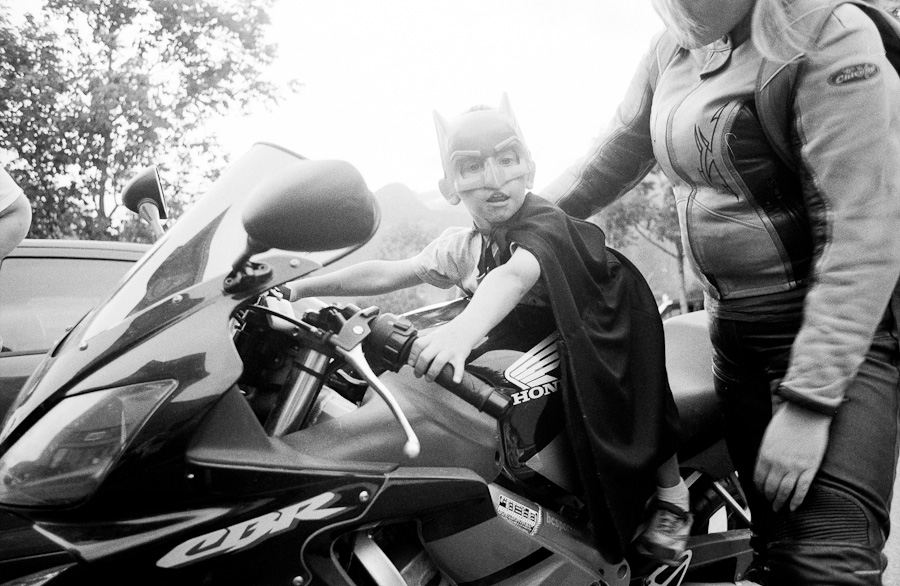 I told his guardian that I would e-mail the pictures but that sometimes it takes me a while to develop, scan, and edit my photos… I hope she still uses that hotmail :p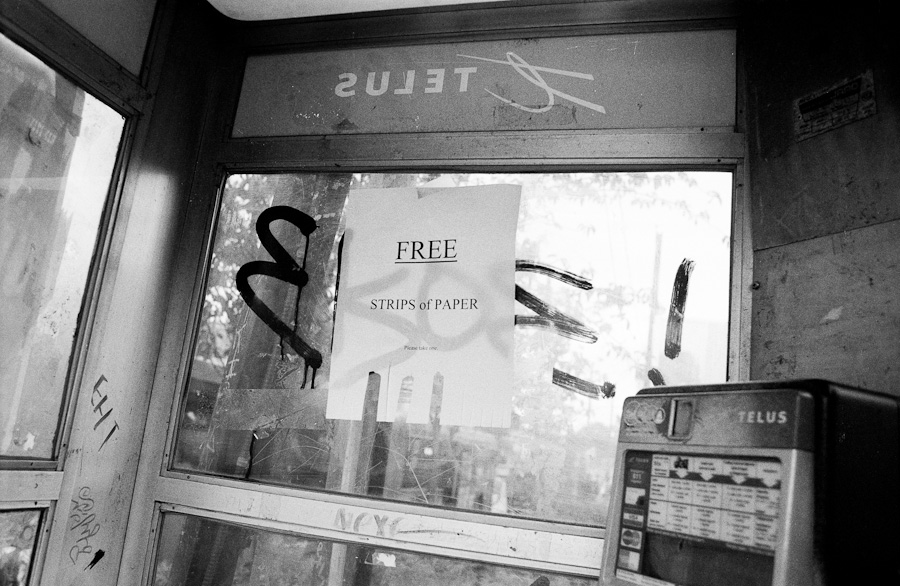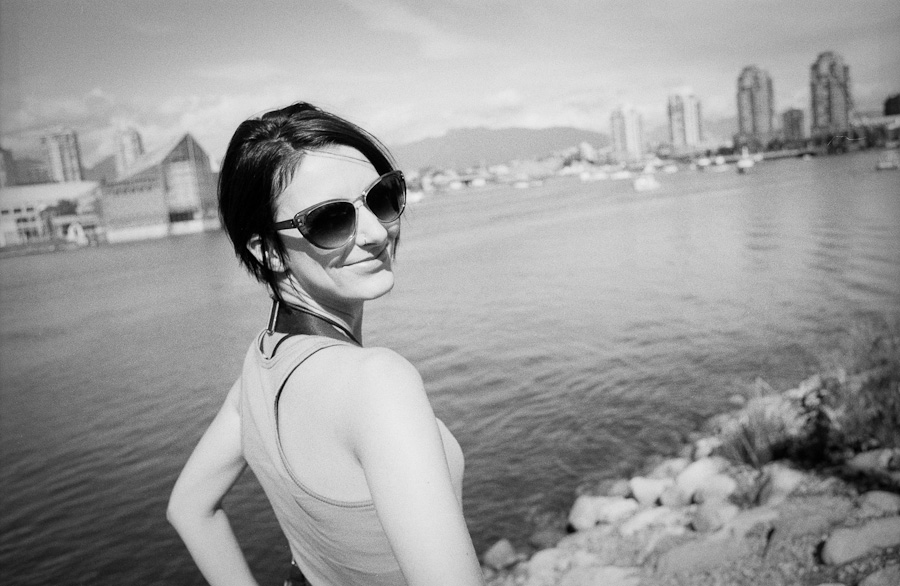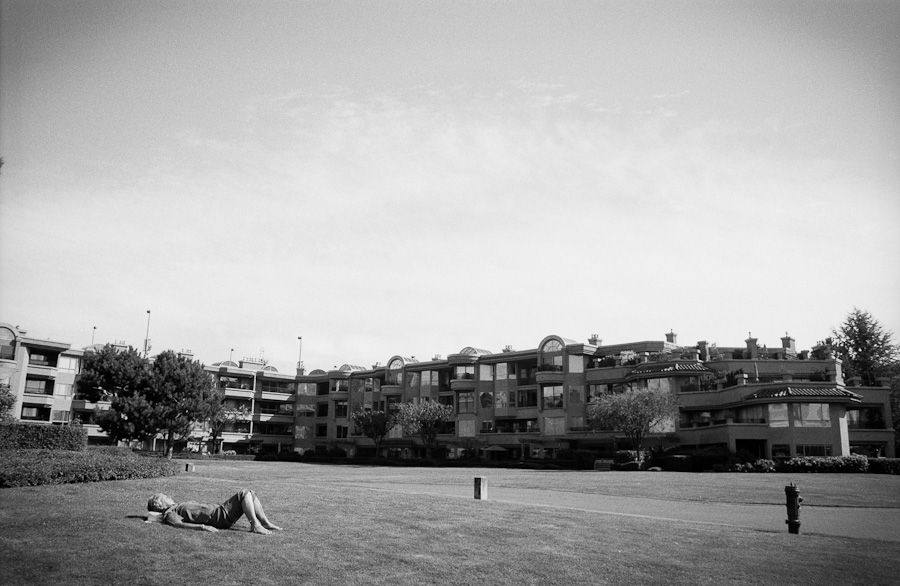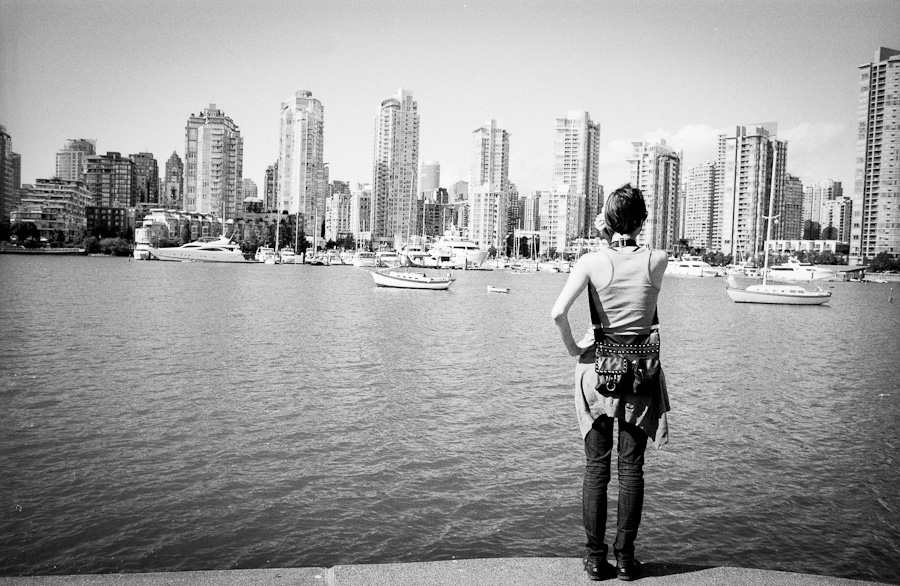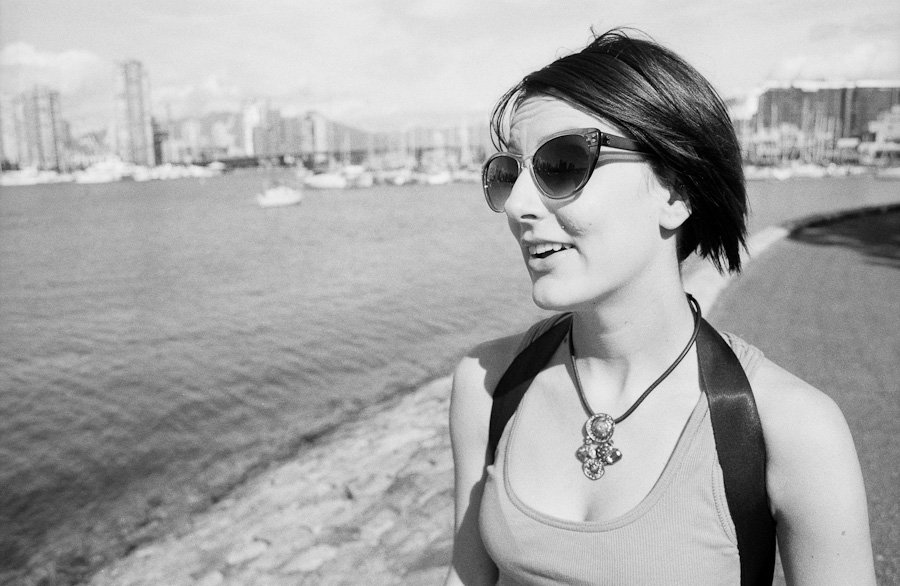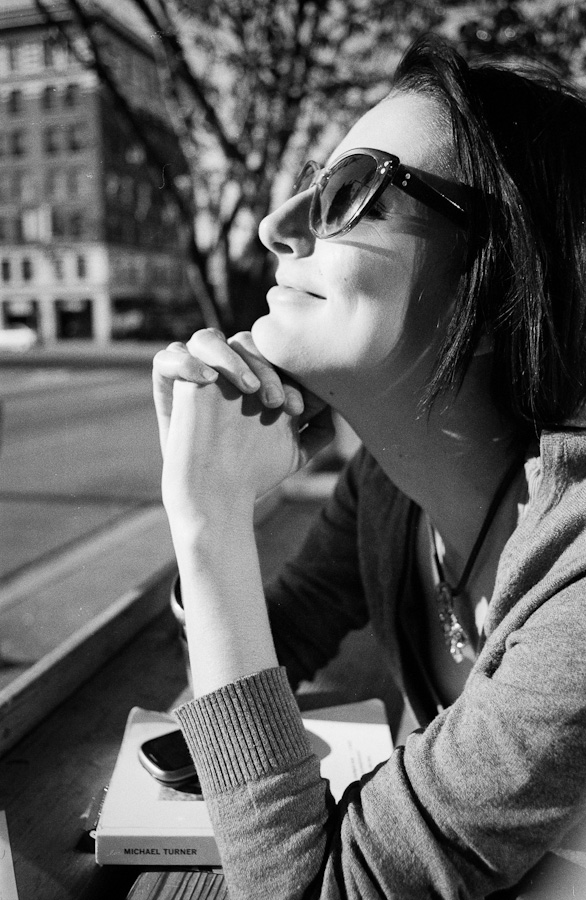 Celebrating the sun.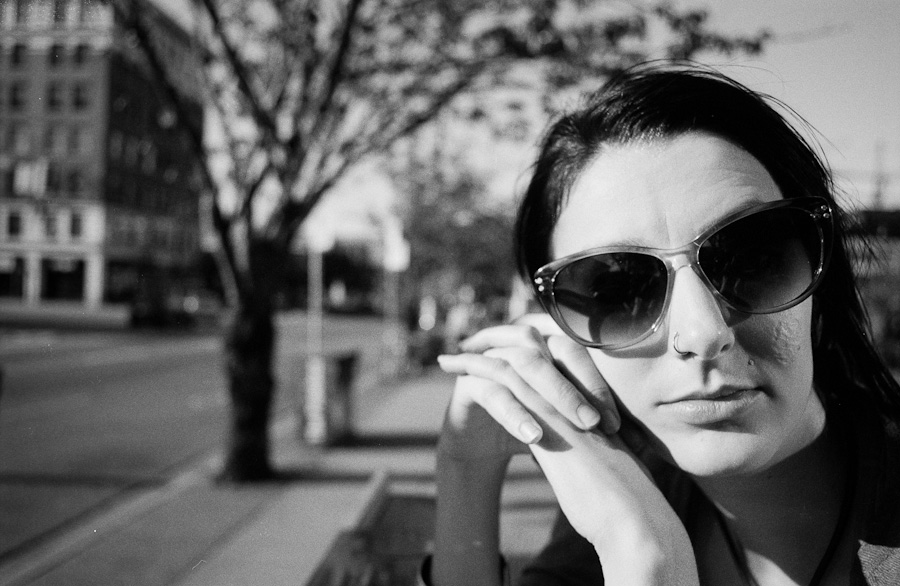 But also Thinking of Things.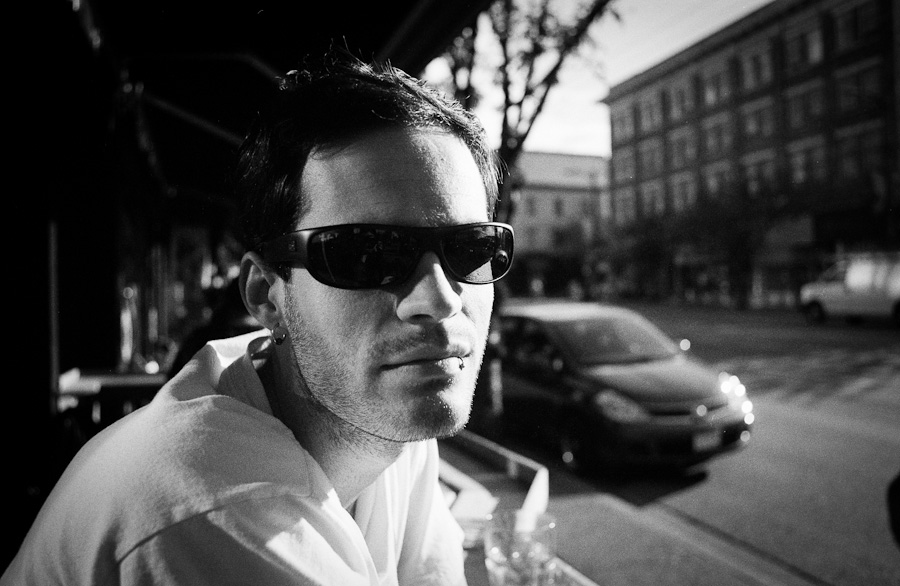 Getting the camera turned.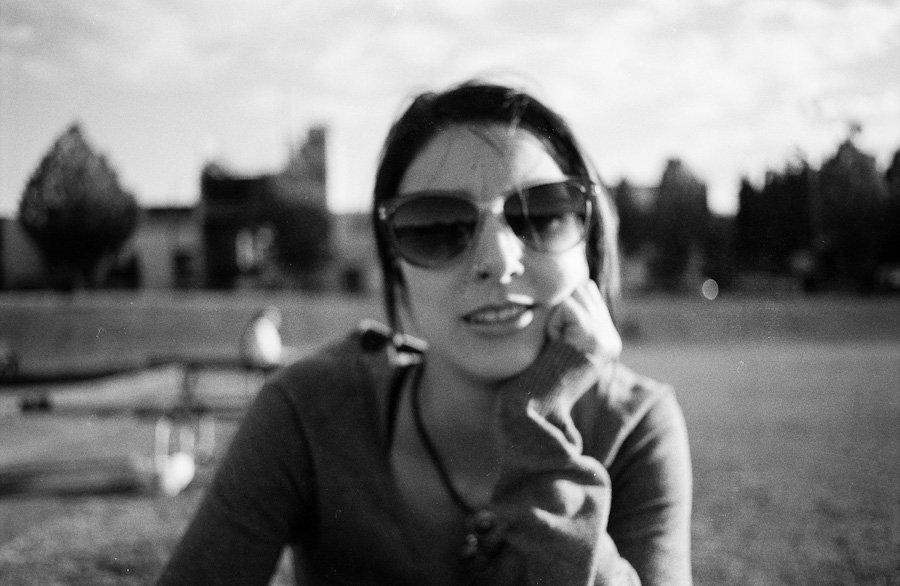 Pressing the shutter by mistake. The last frame.
Thank you for scrolling all the way to the bottom. I will endeavor to catch up a bit on some scanning and stuff. It would be a novelty to post some photographs from this summer before this summer ends.
Tags: Kodak 100 TMAX, Nikkor 35/2 AI, Nikon F100, Planar T* 50/1.4 ZF, Vancouver
Add a Comment Trackback