Bunches of
Hello everybody. I'll bet you didn't think we'd be back here again together so soon. You're just going to have to deal with it.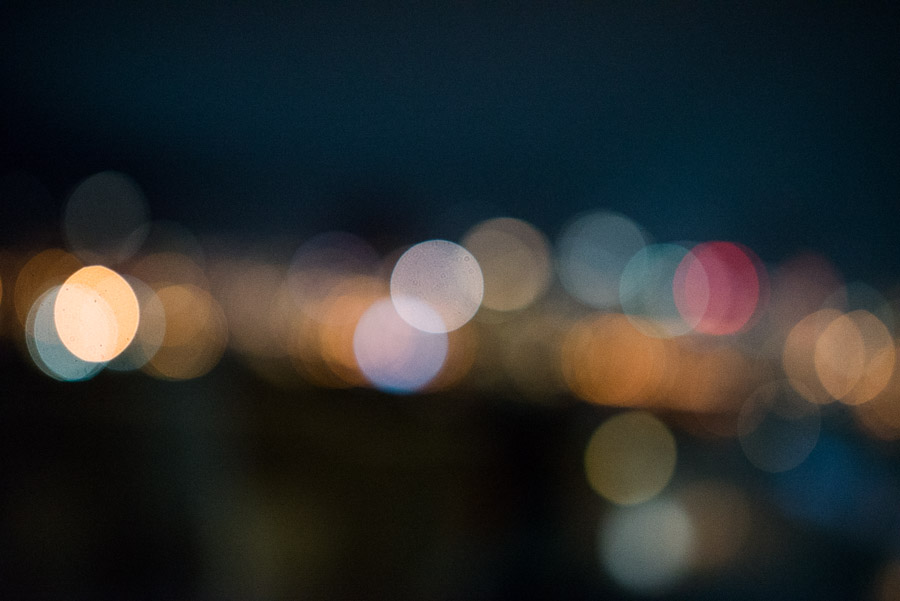 That's what the Granville street bridge looks like from my apartment when I take my glasses off.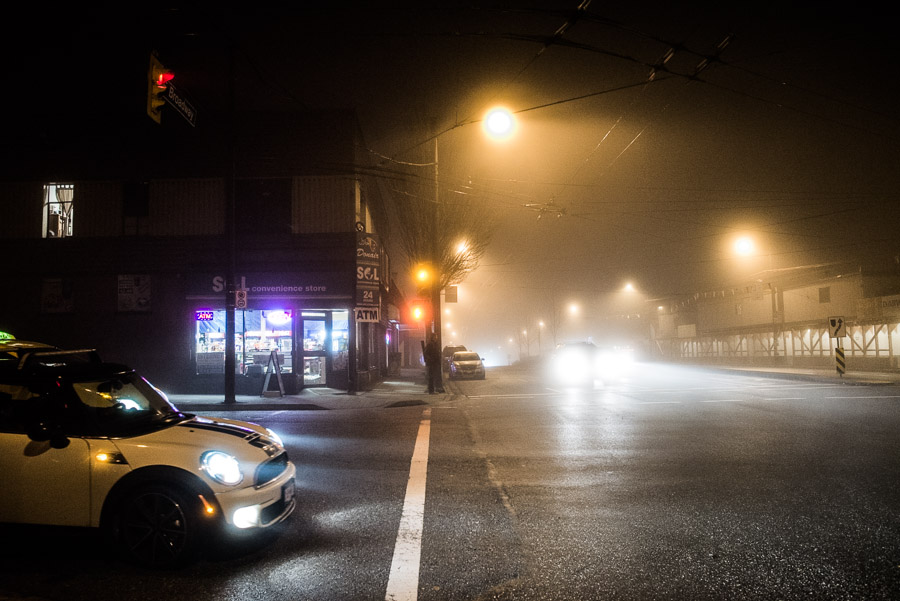 Broadway and Fraser street fog.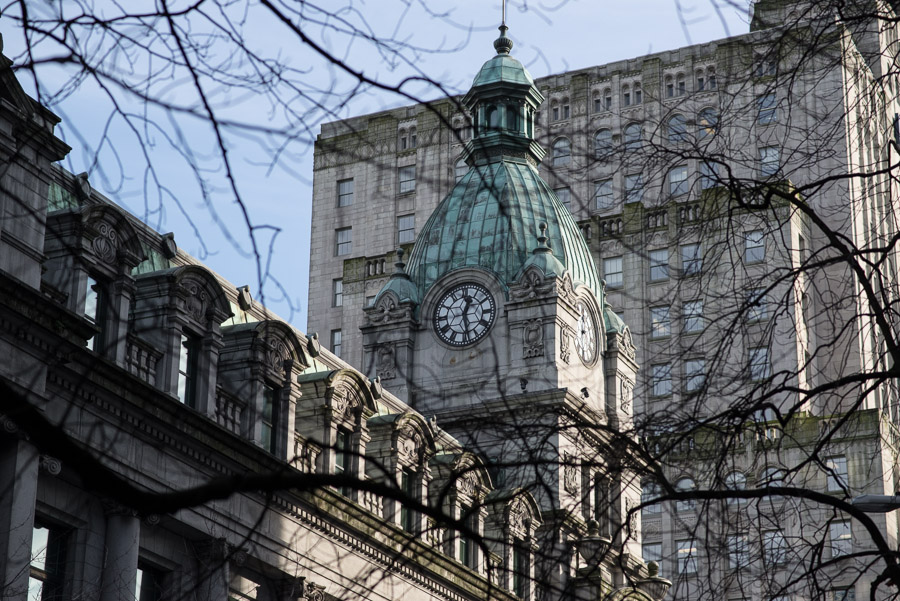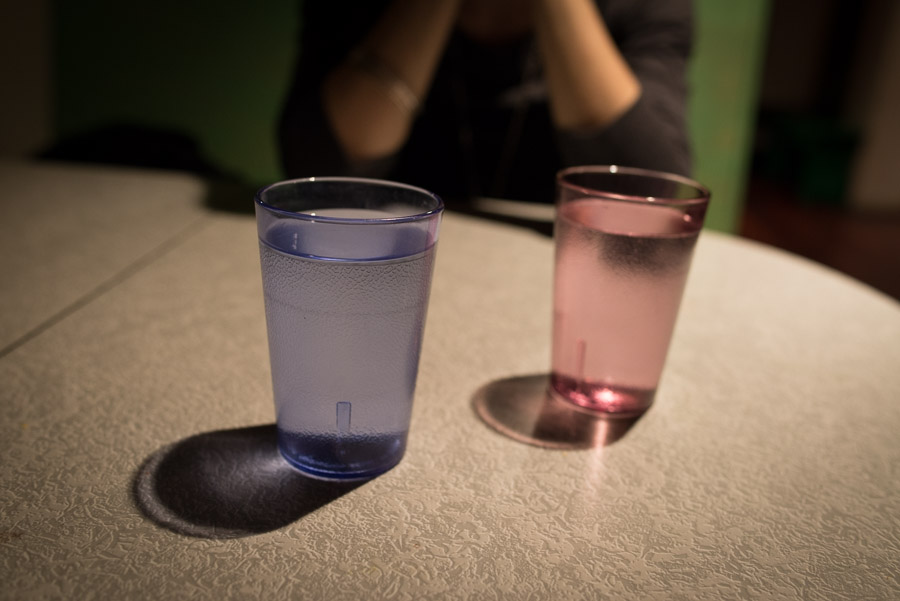 Patient cuppies. Waiting for what's coming.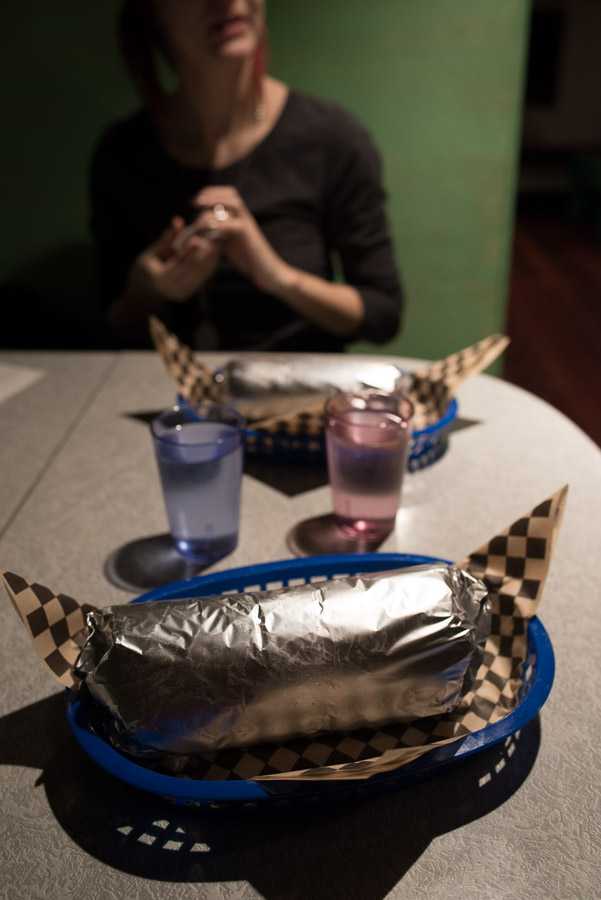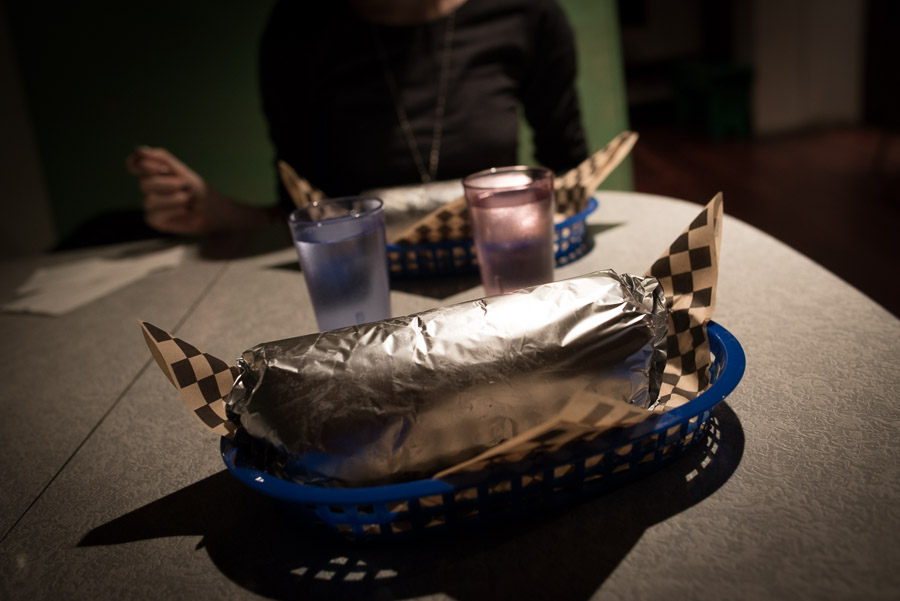 It's okay to keep making the same photo when they're nice to look at right?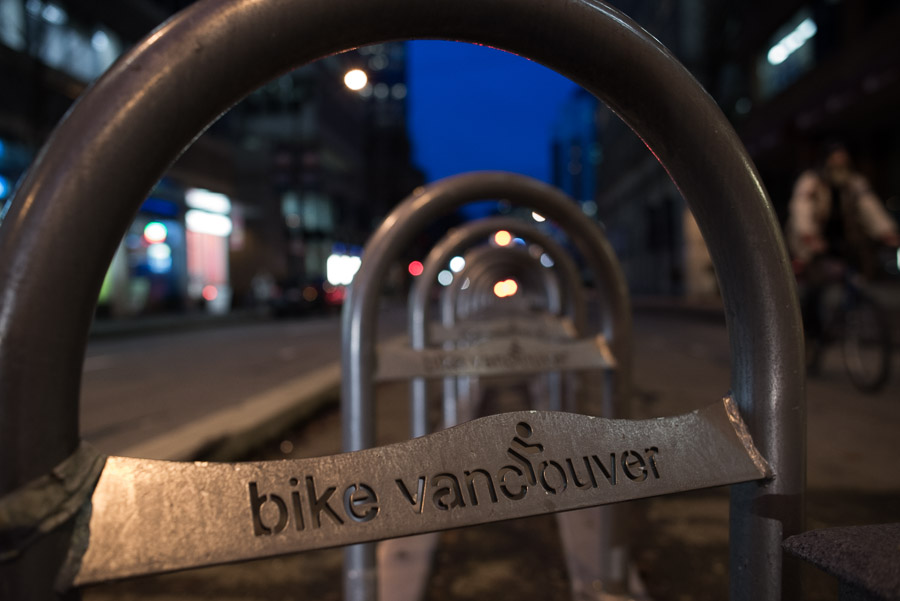 Is that an order?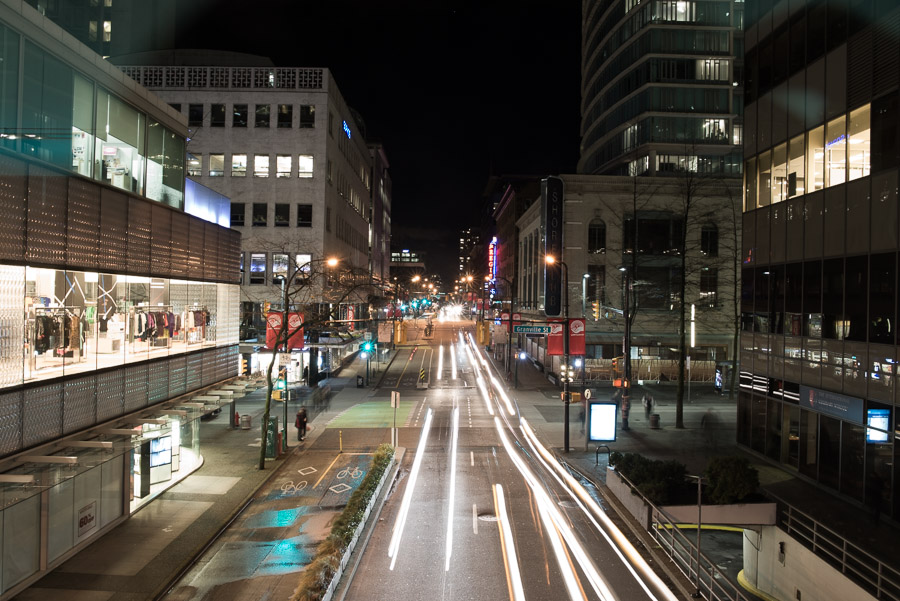 That was sans tripod… and the exposure was several stops off. Wouldn't mind trying that one again proper.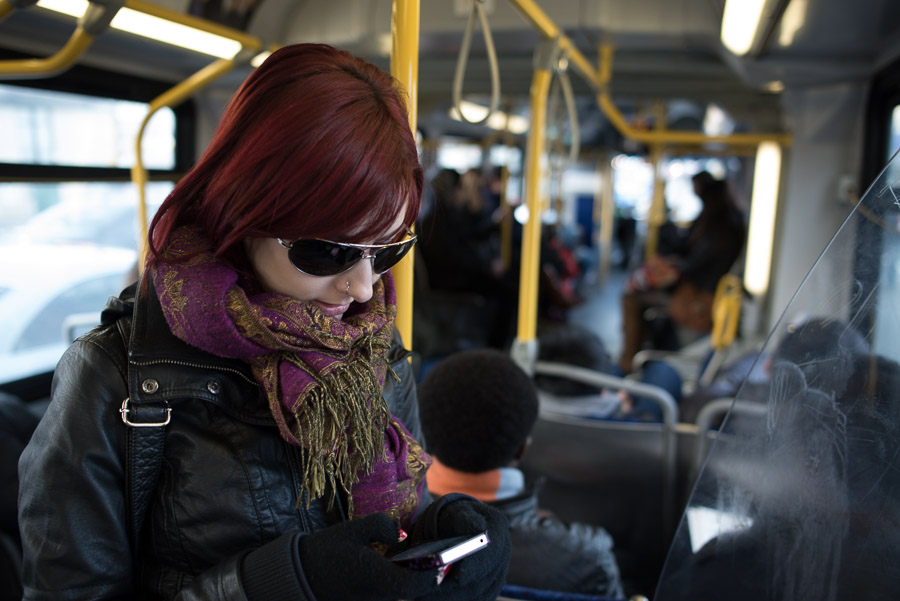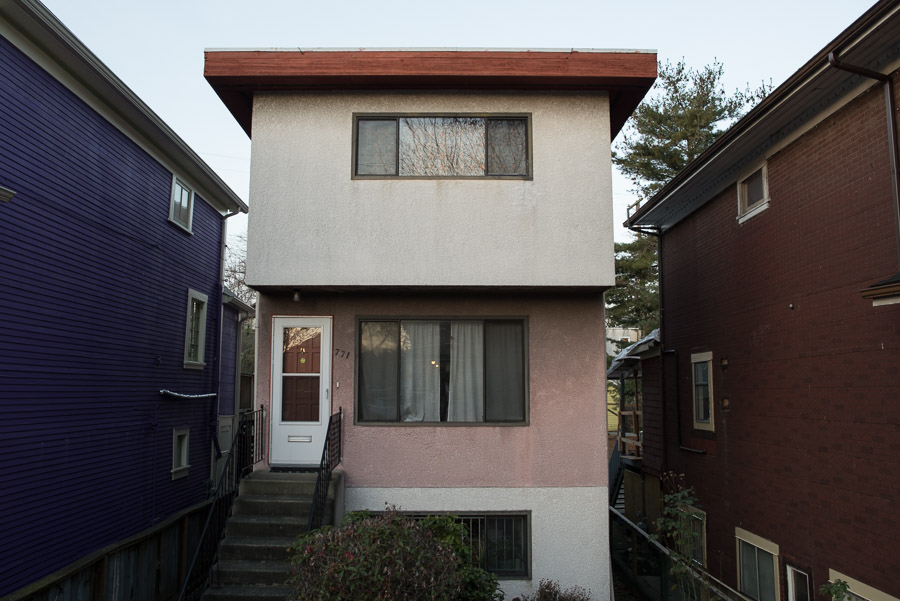 Someone has a house that looks like that.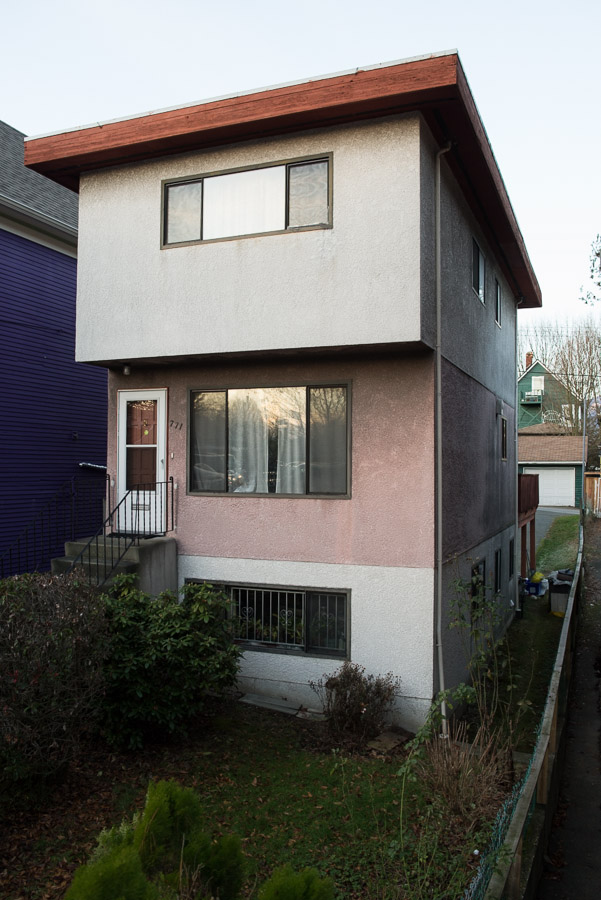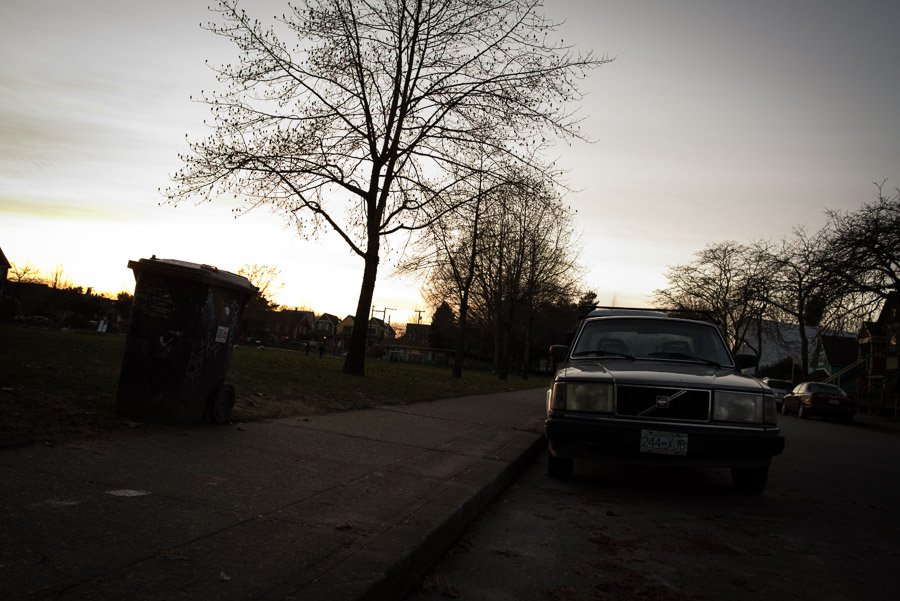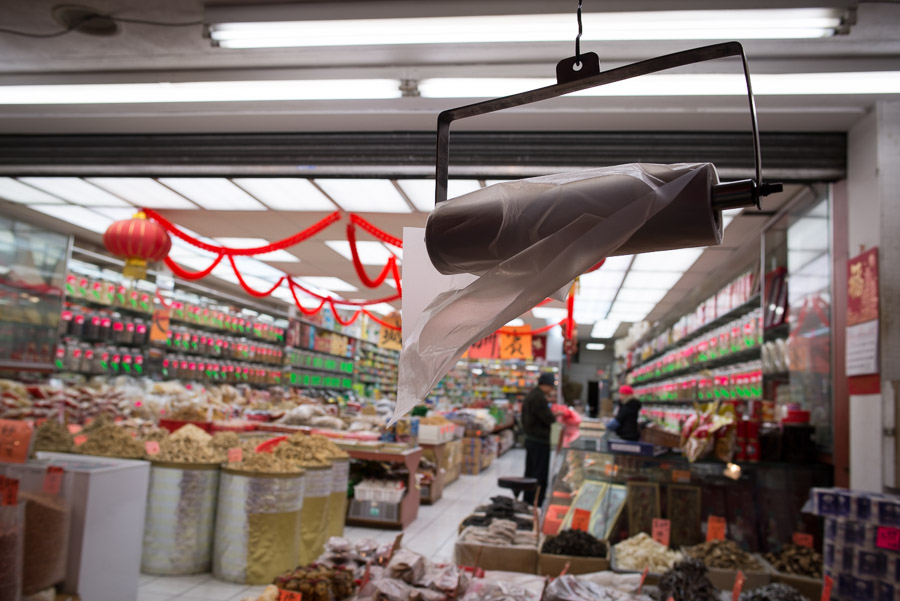 Winding up in Chinatown once again.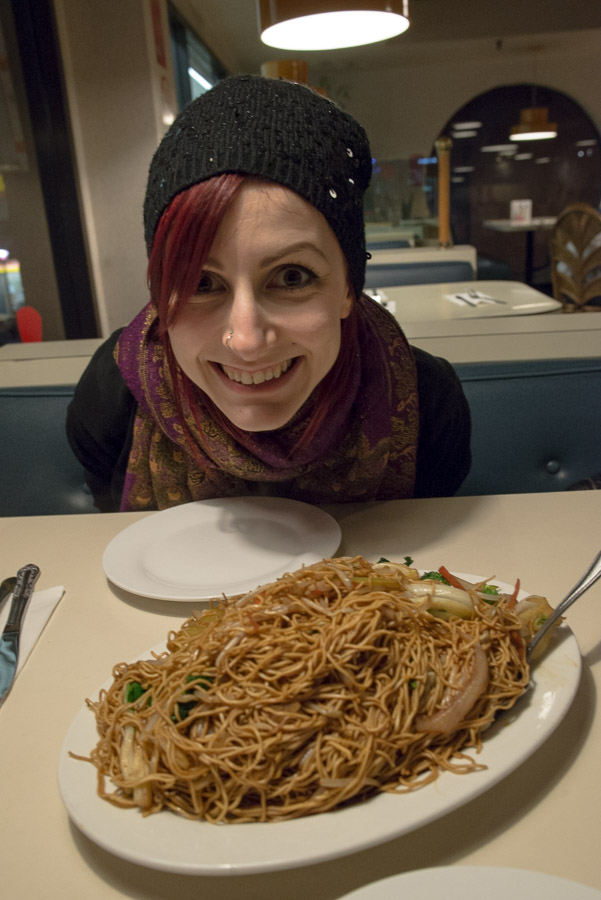 Sometimes that means noodles.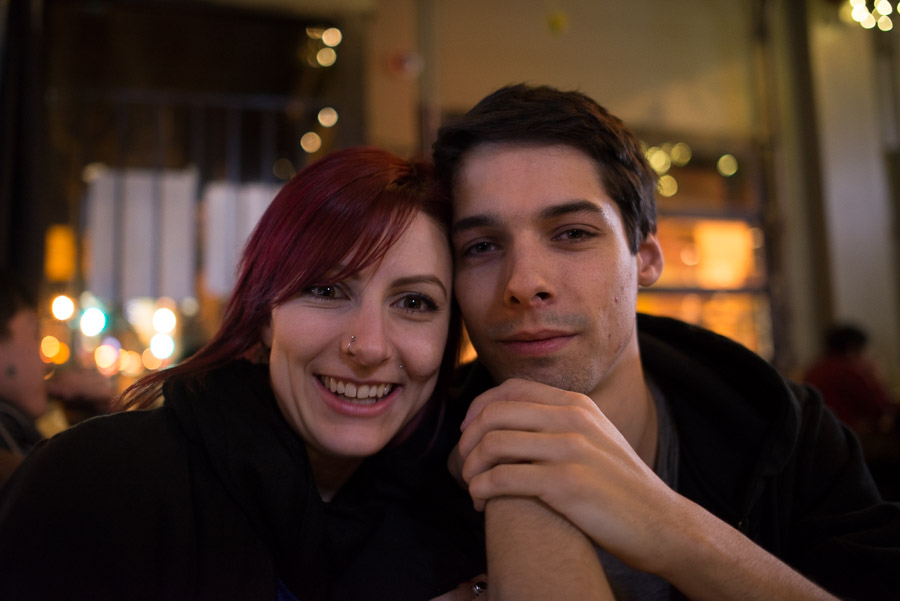 And what follows is kind of what happens when you take your camera out for a couple drinks.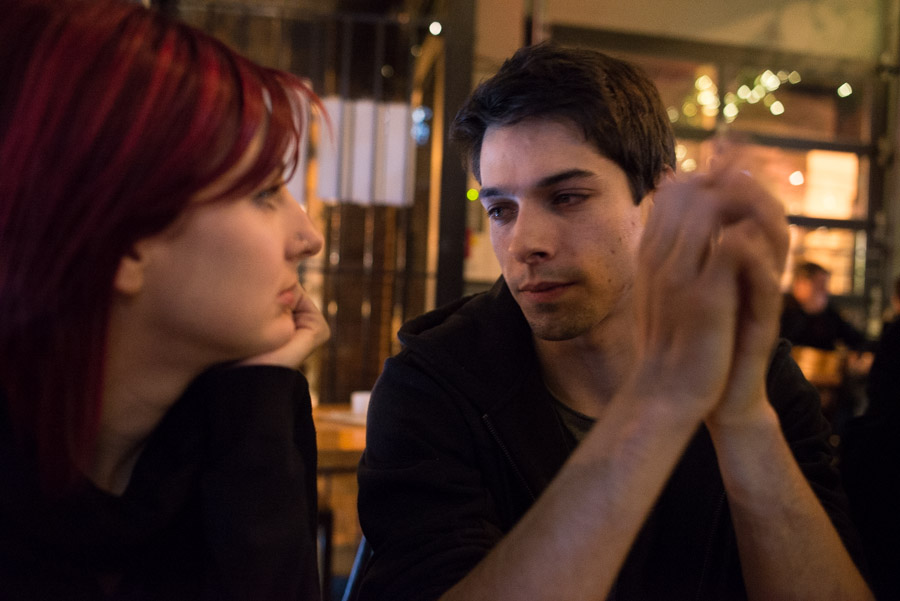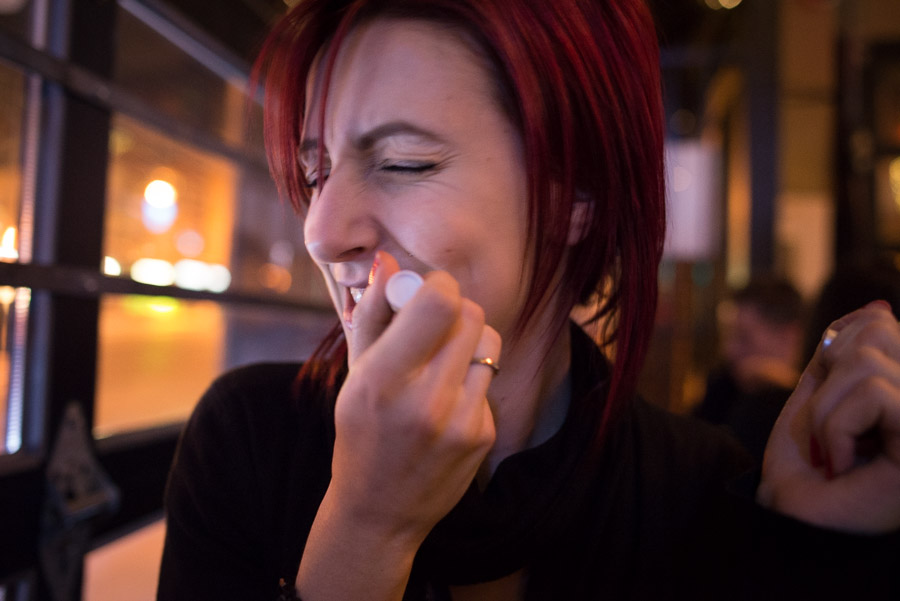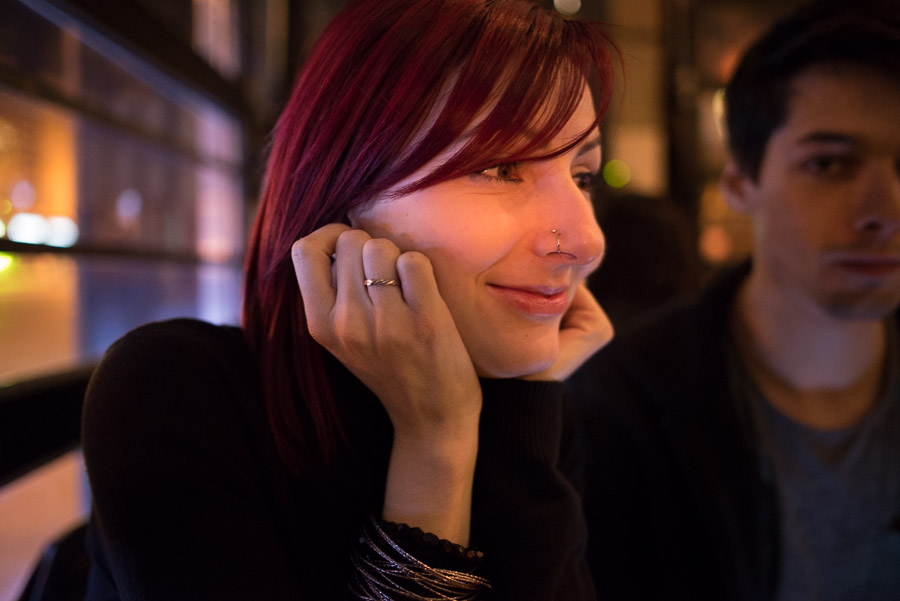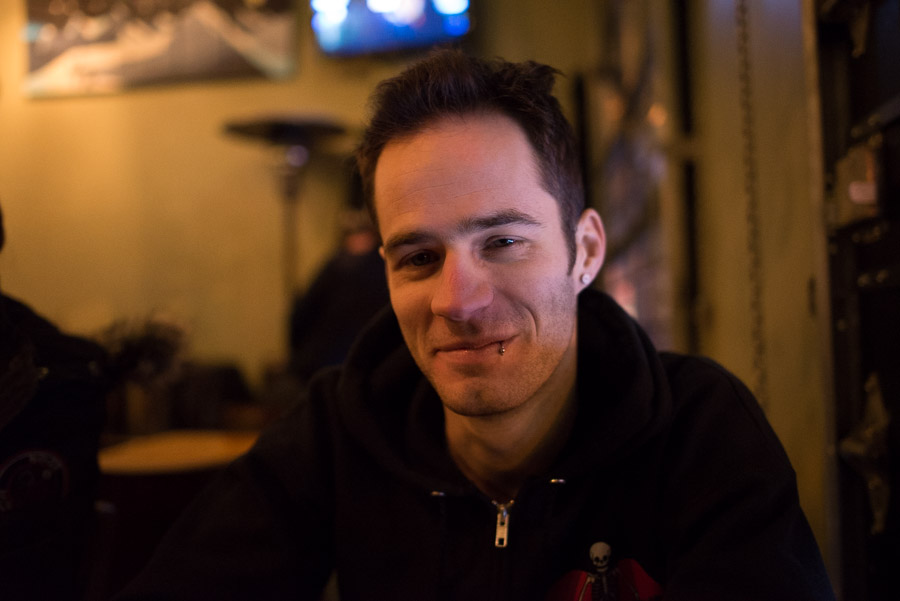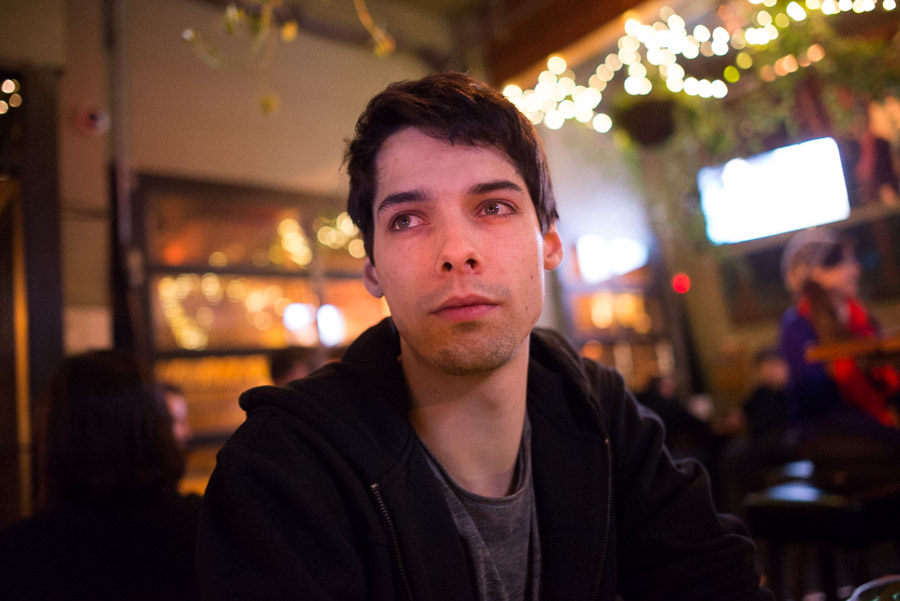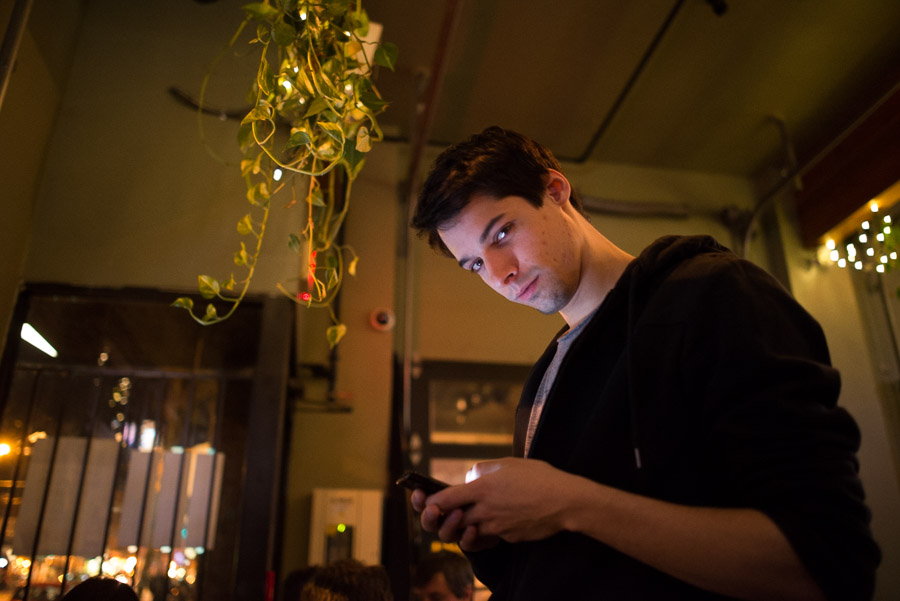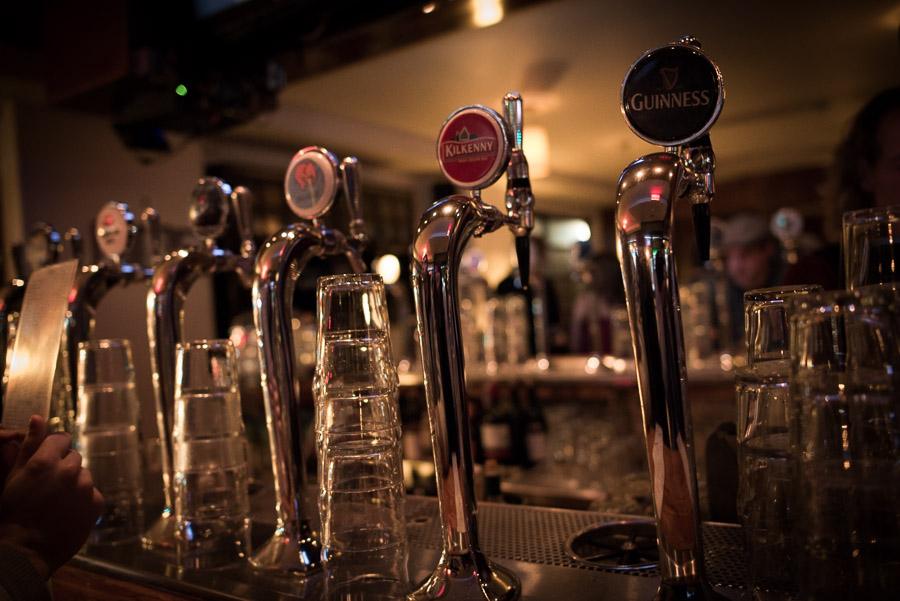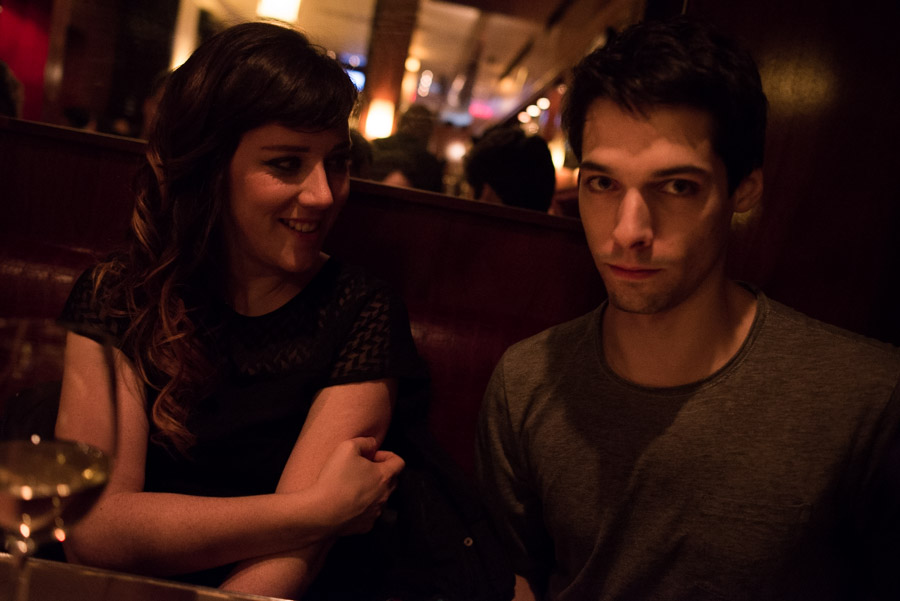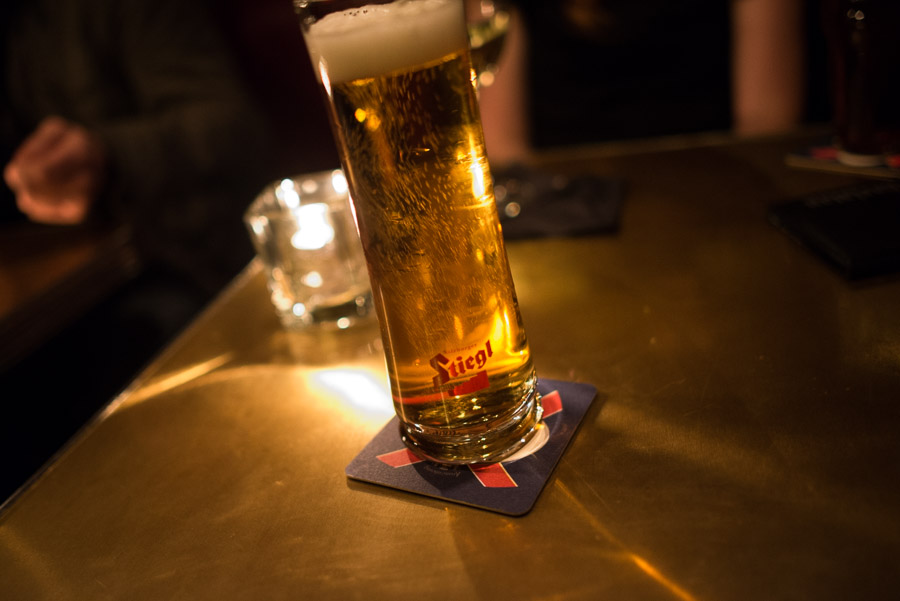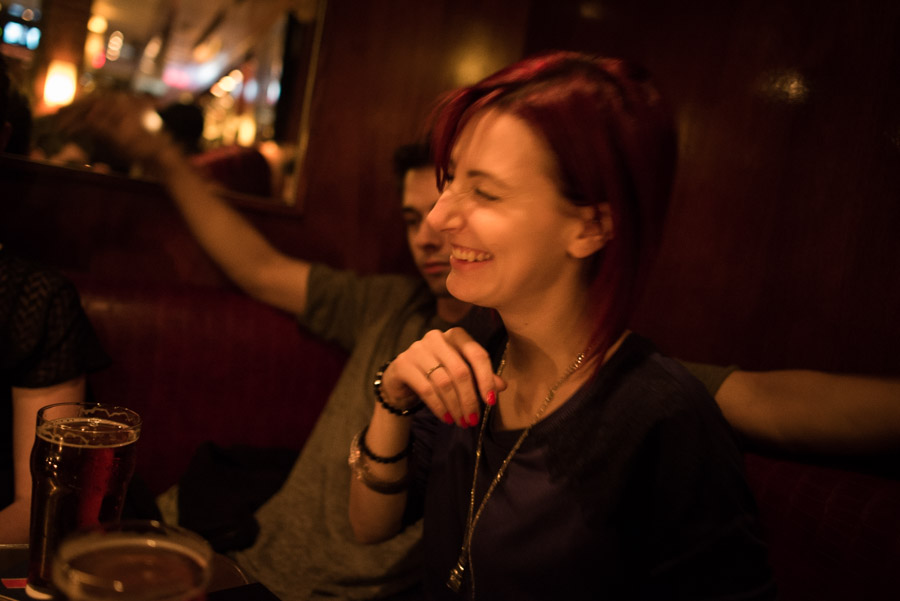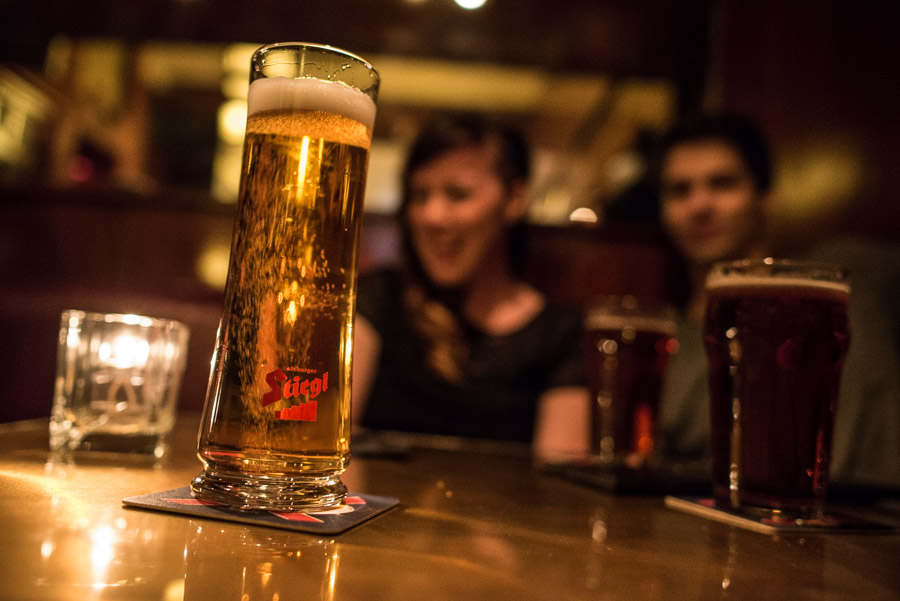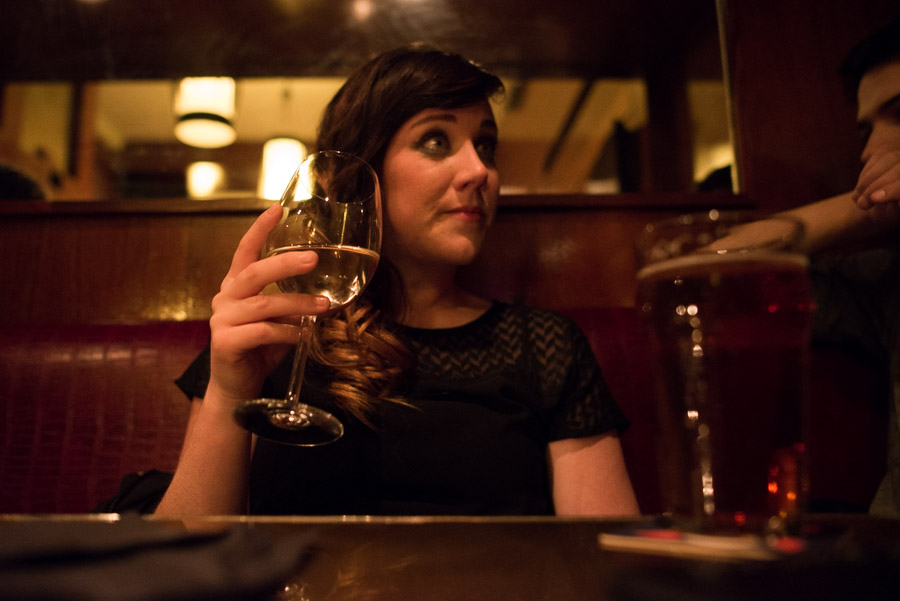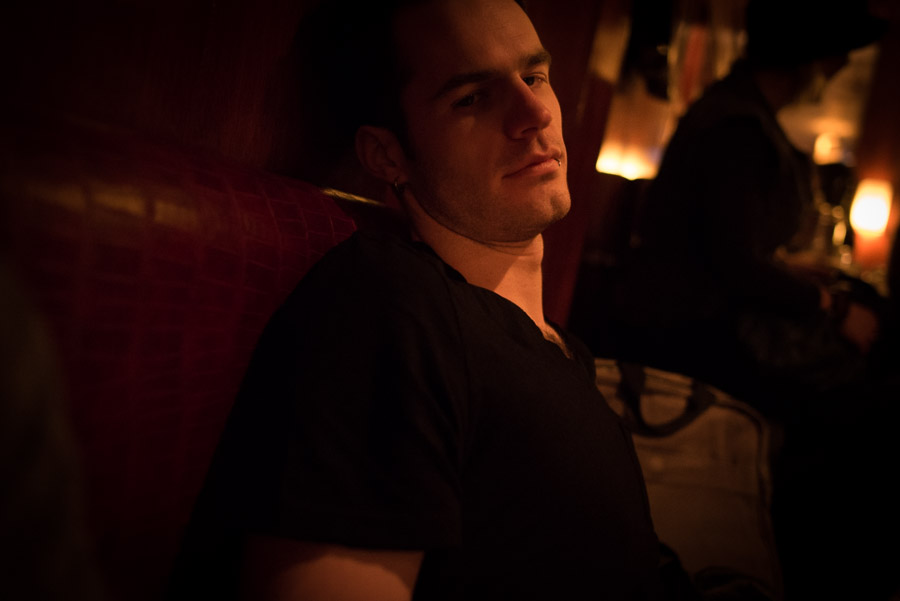 I love it when my camera does me such favors.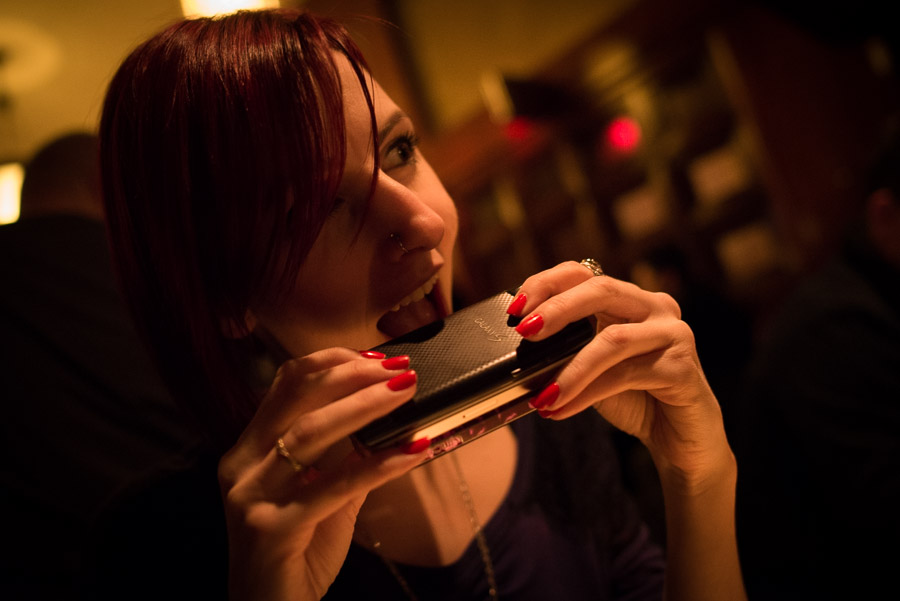 Mmmmobile sandwich.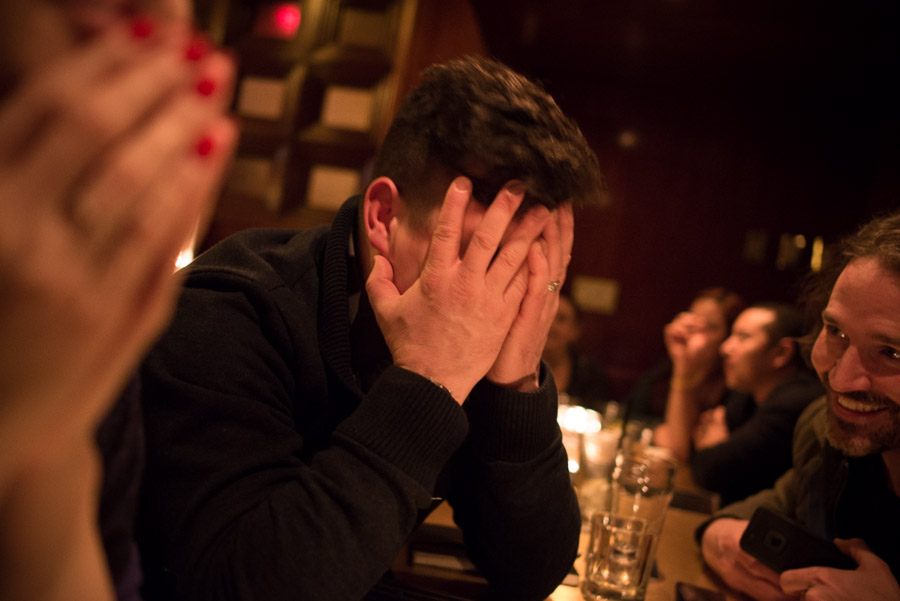 Some kind of shame involved here surely.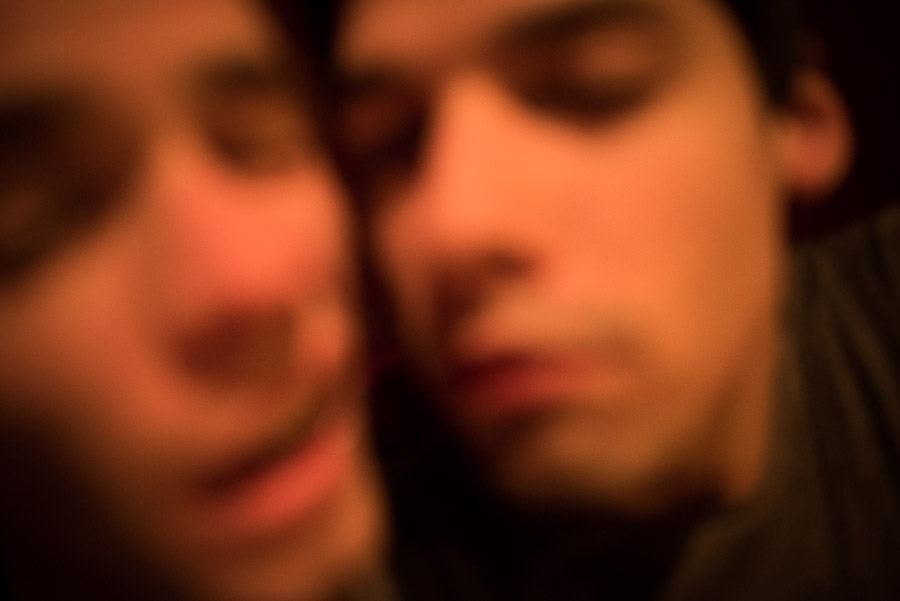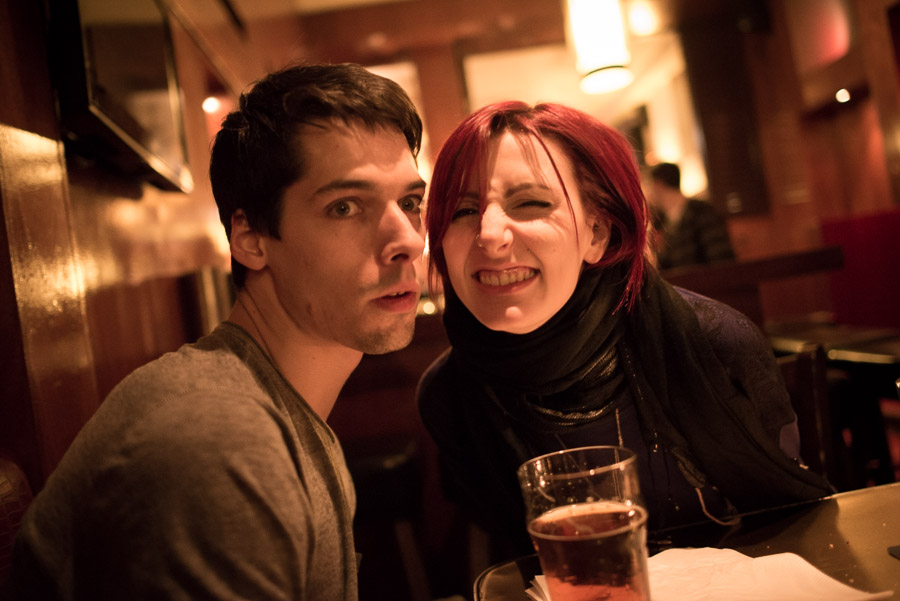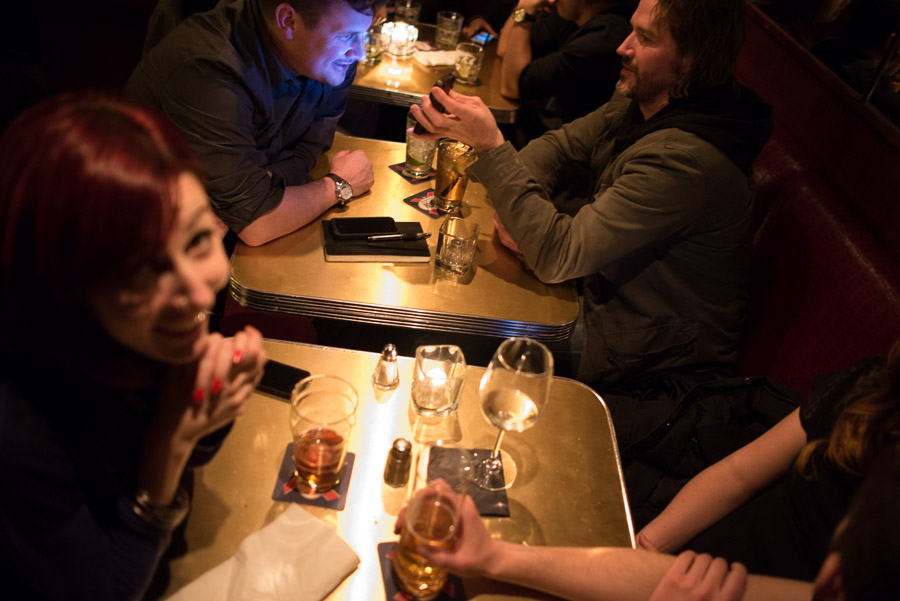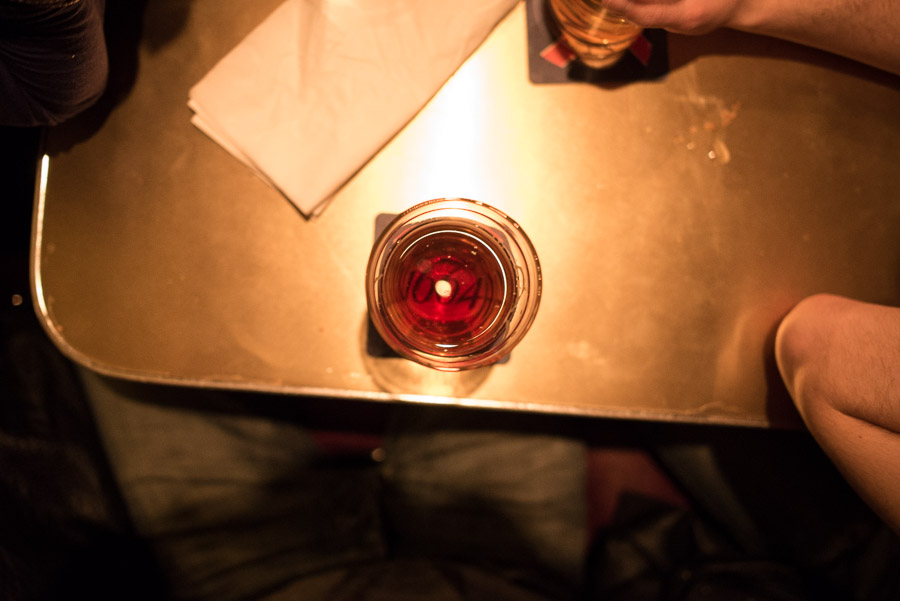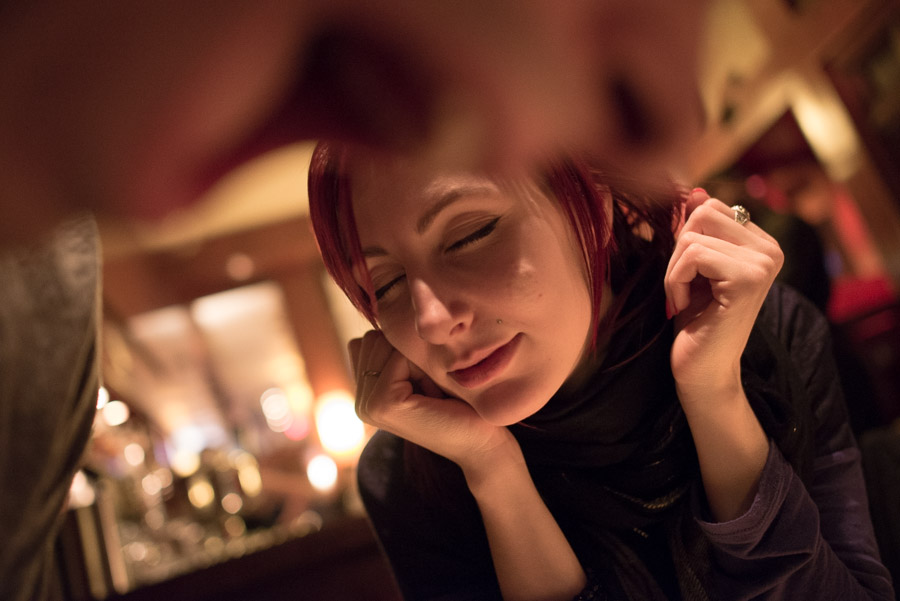 In our final moments we are comforted by a serenity of sorts.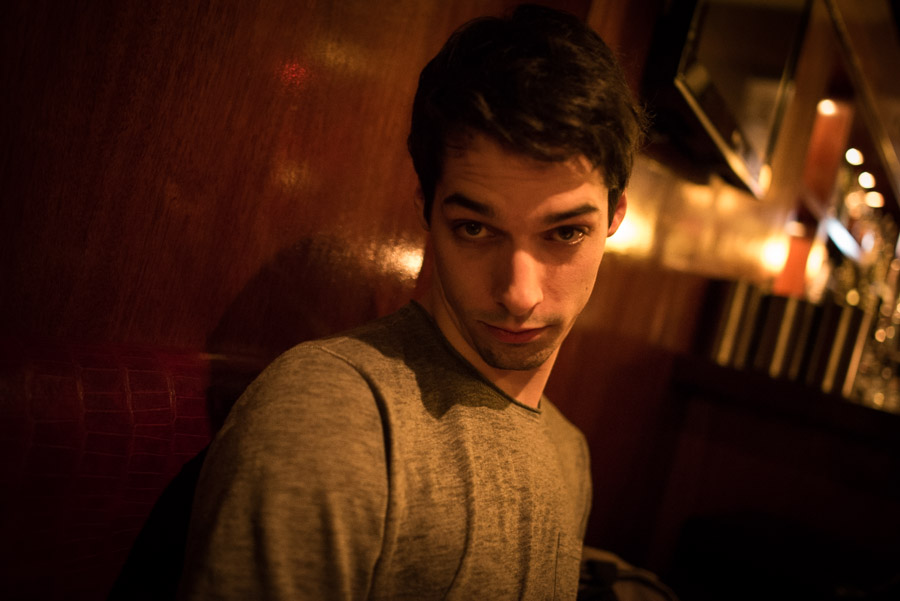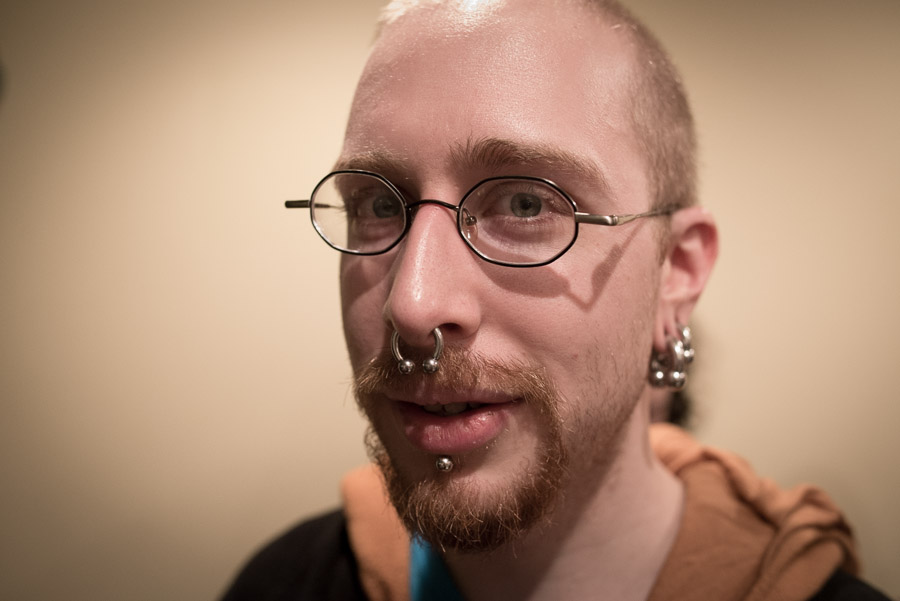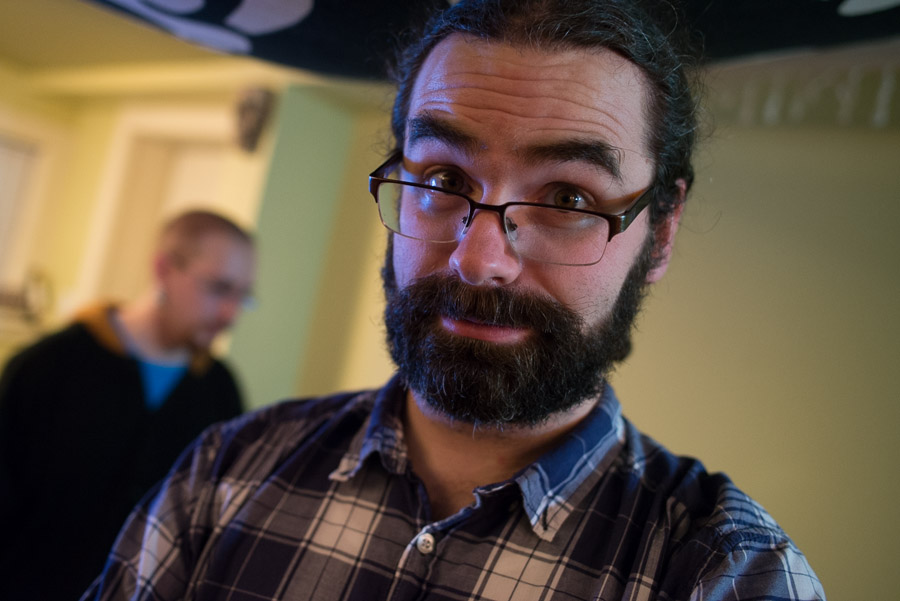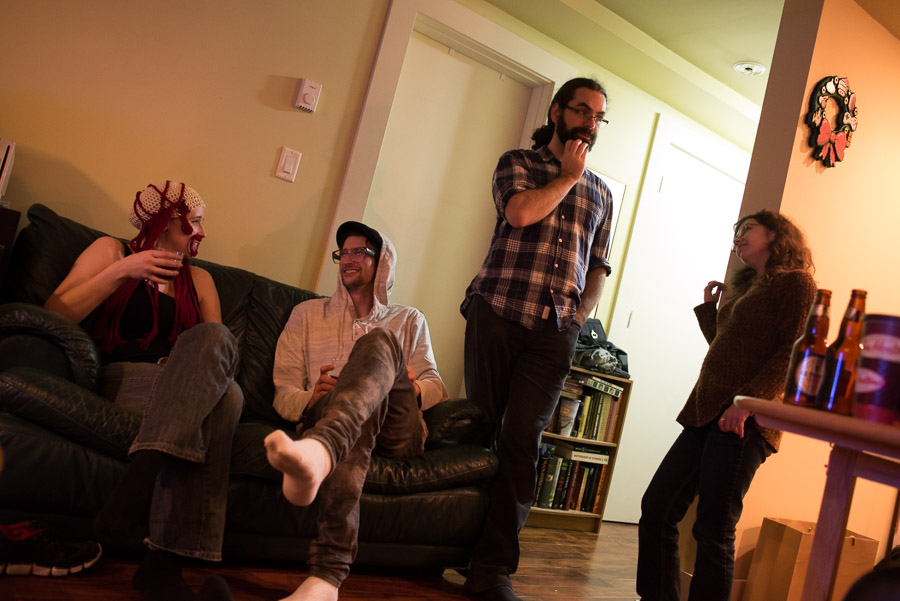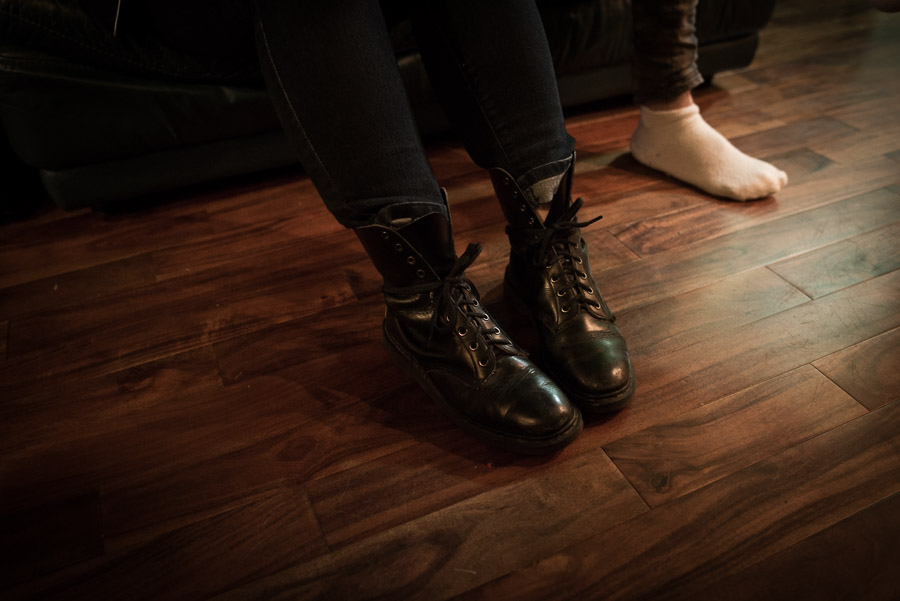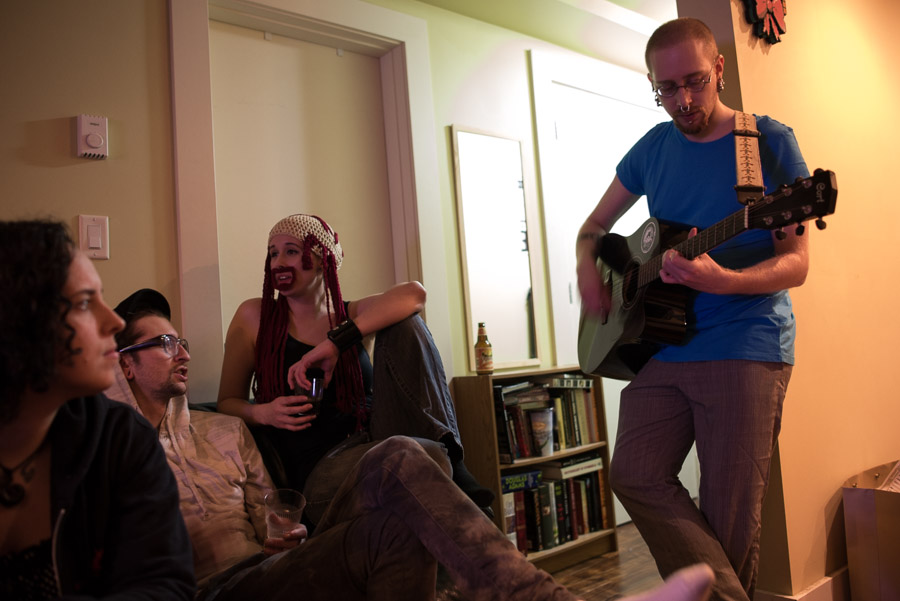 This blog has people in it.
And the common theme between all of these social events seems to be that I was there. And also a camera.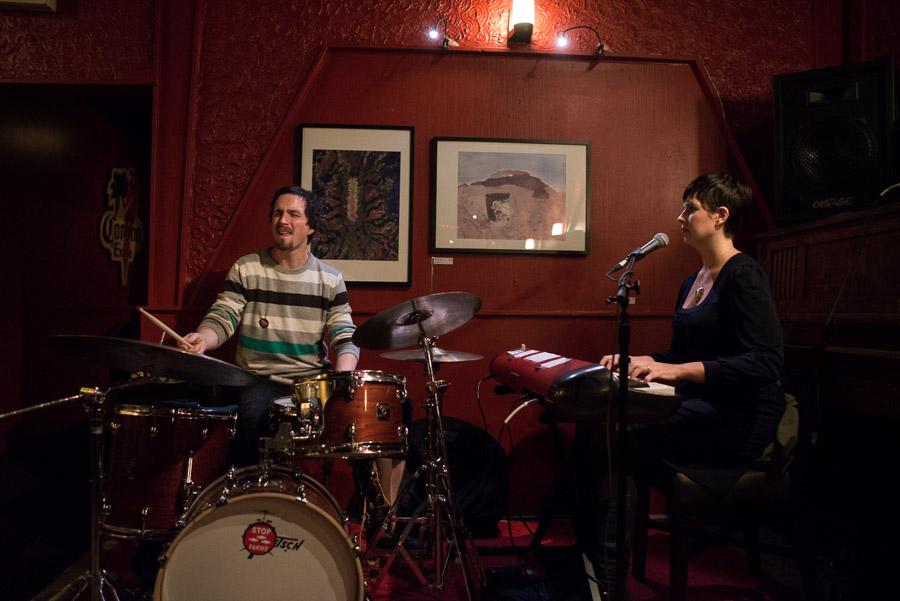 Who were they? Someone will know.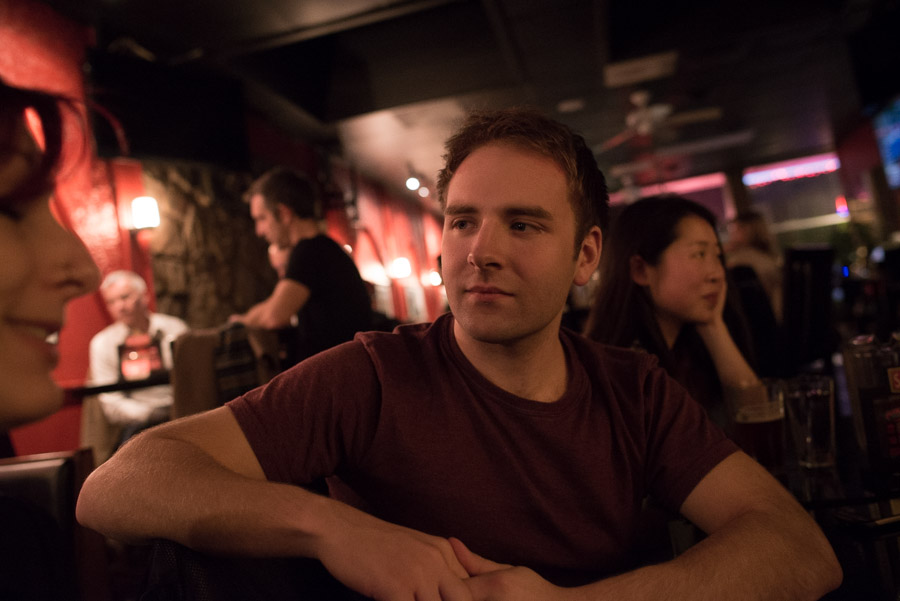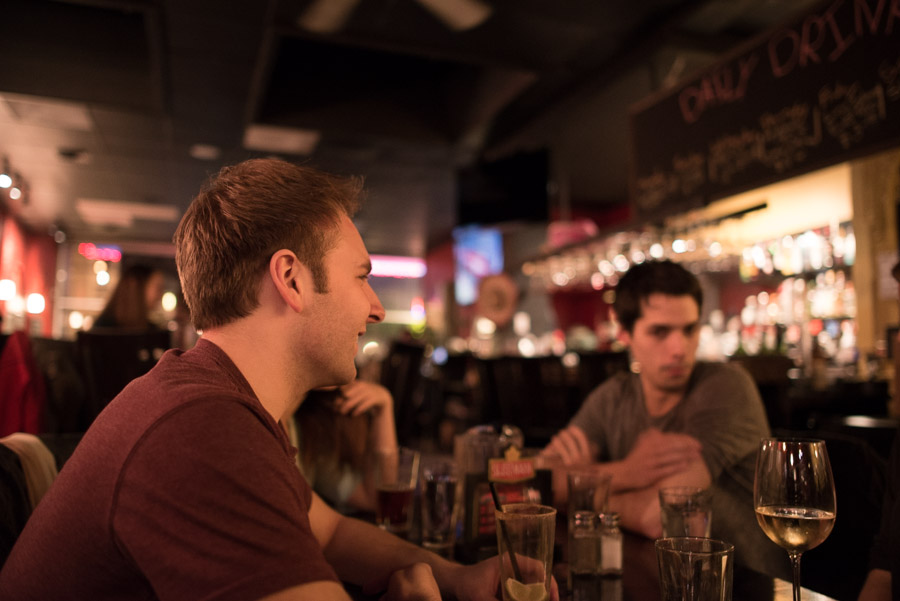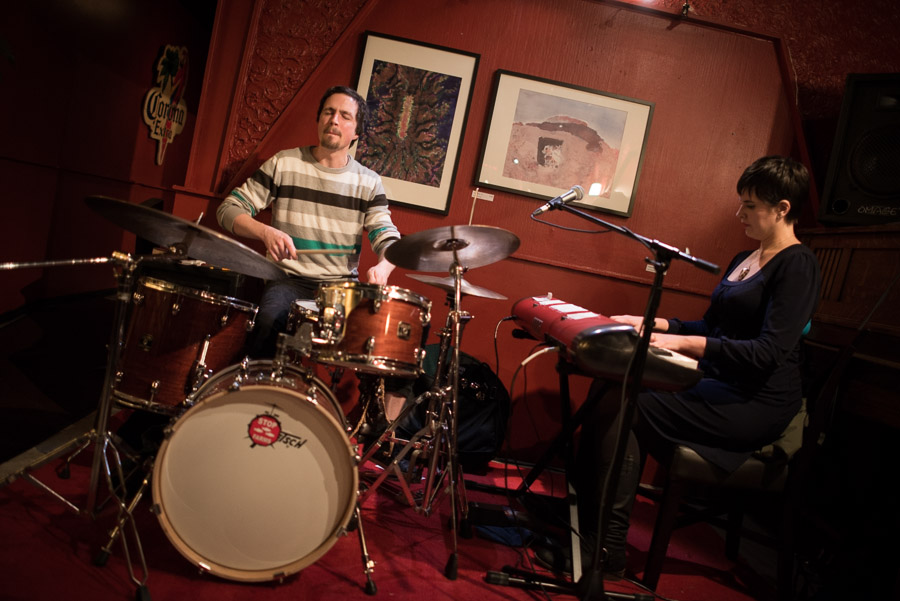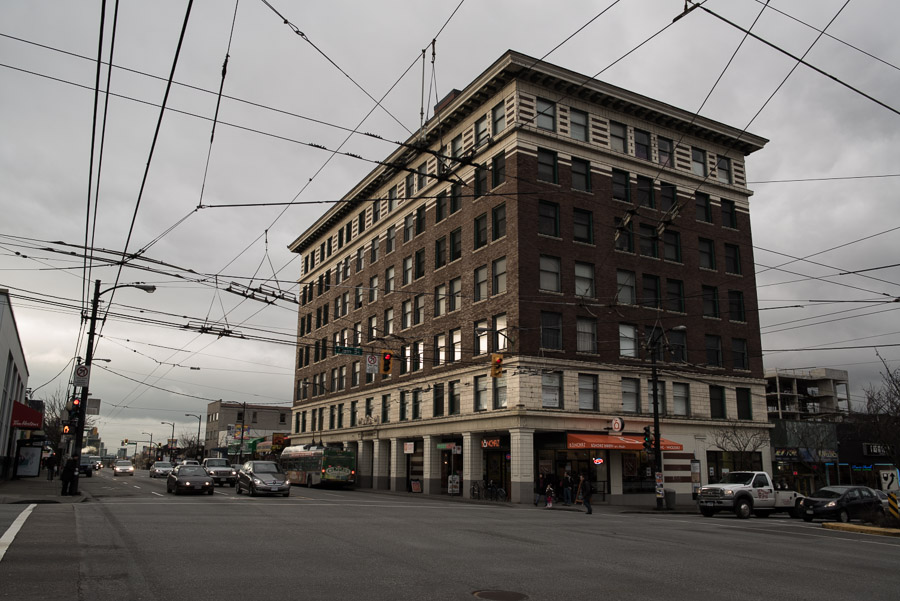 Challenge me to stand here and not want to take this photograph every time. No wait, don't do that.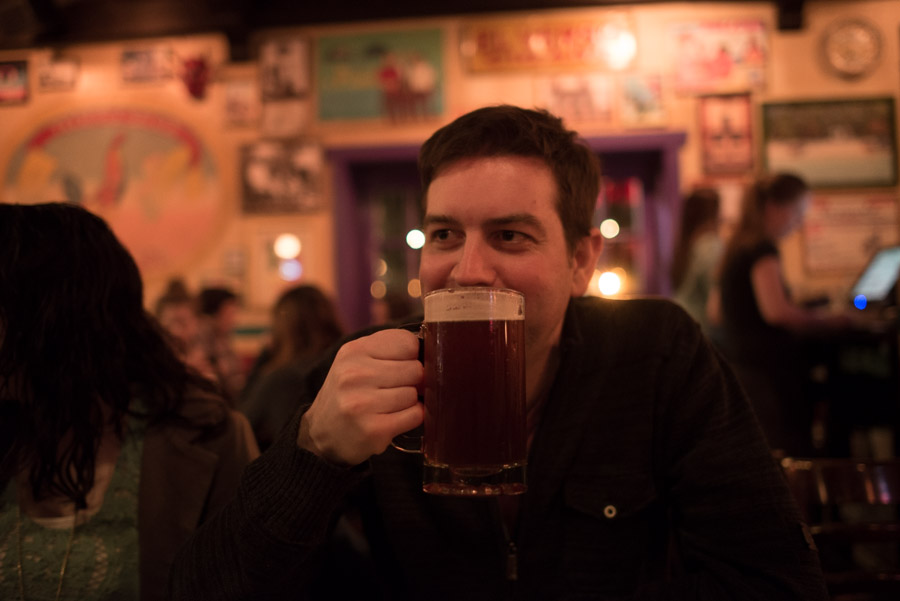 Birthday beer.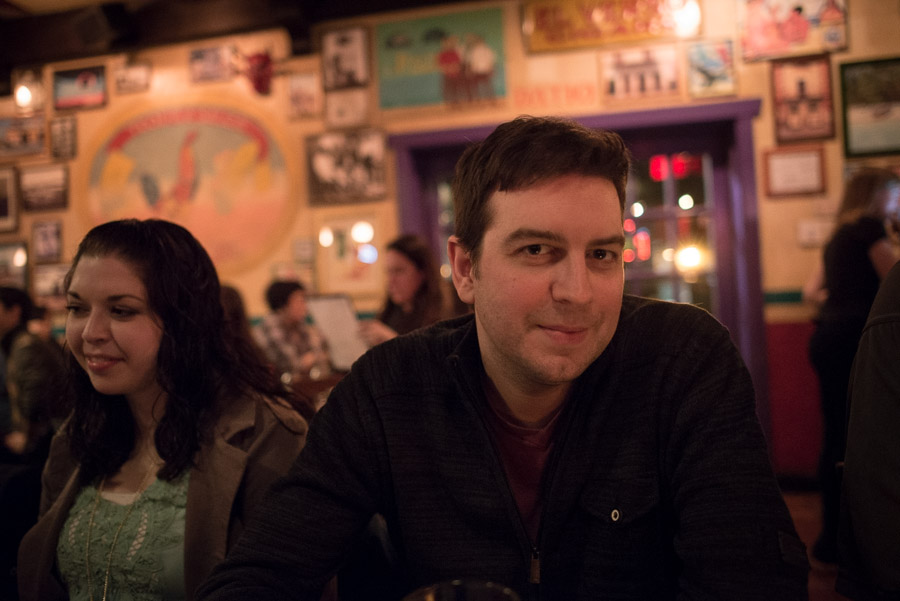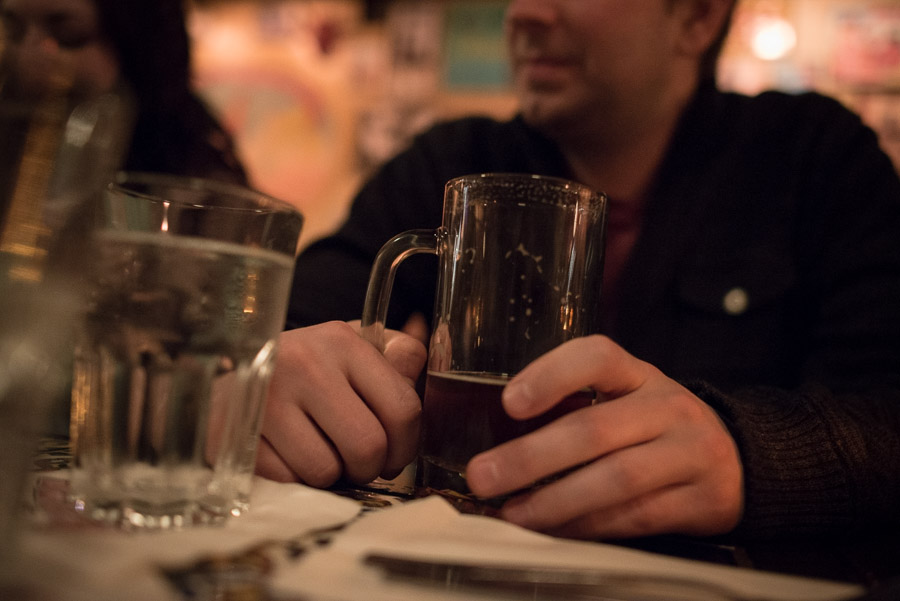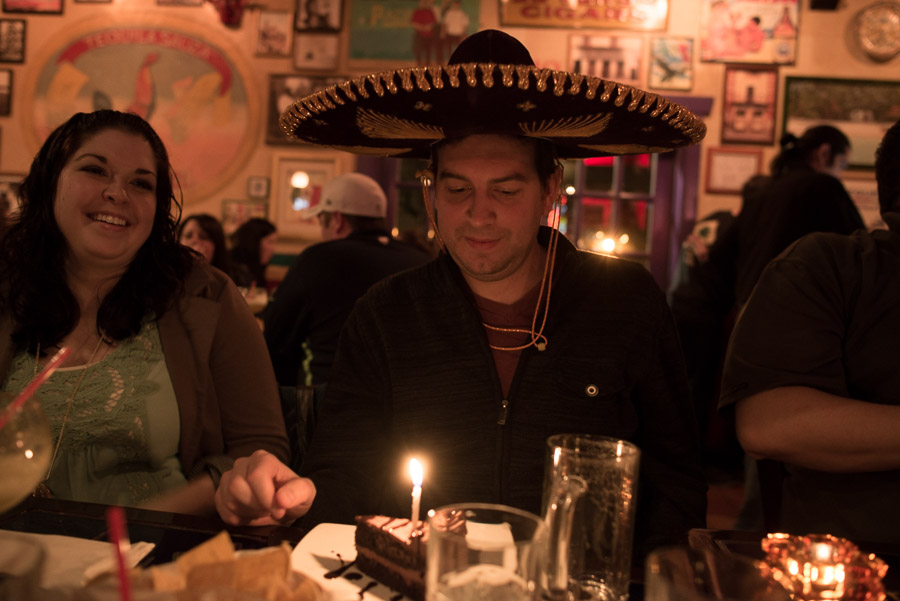 Birthday hat!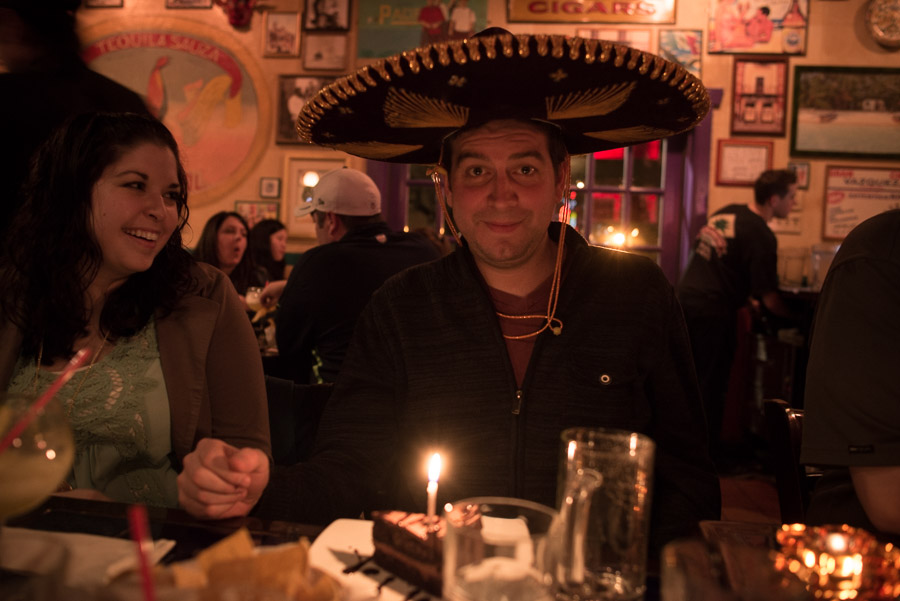 Better believe it.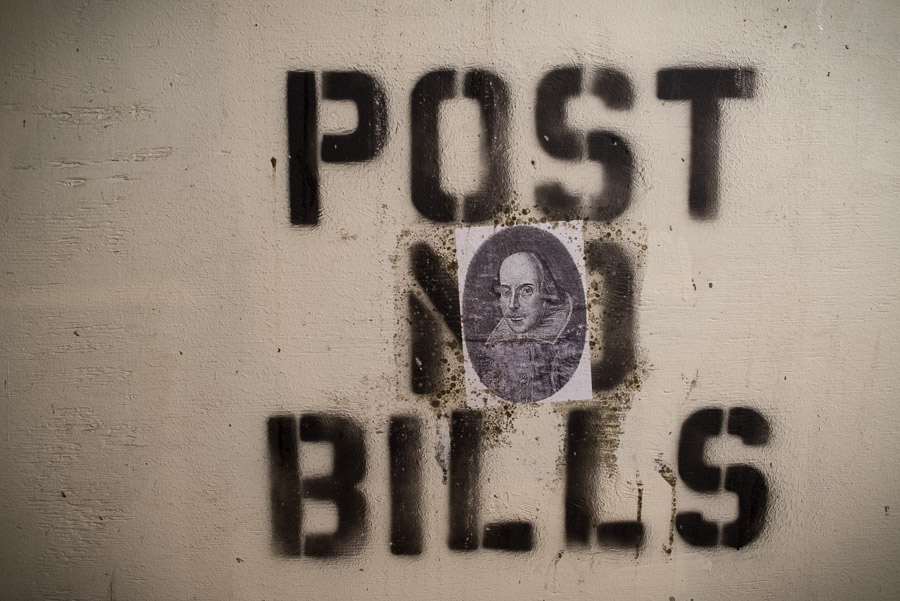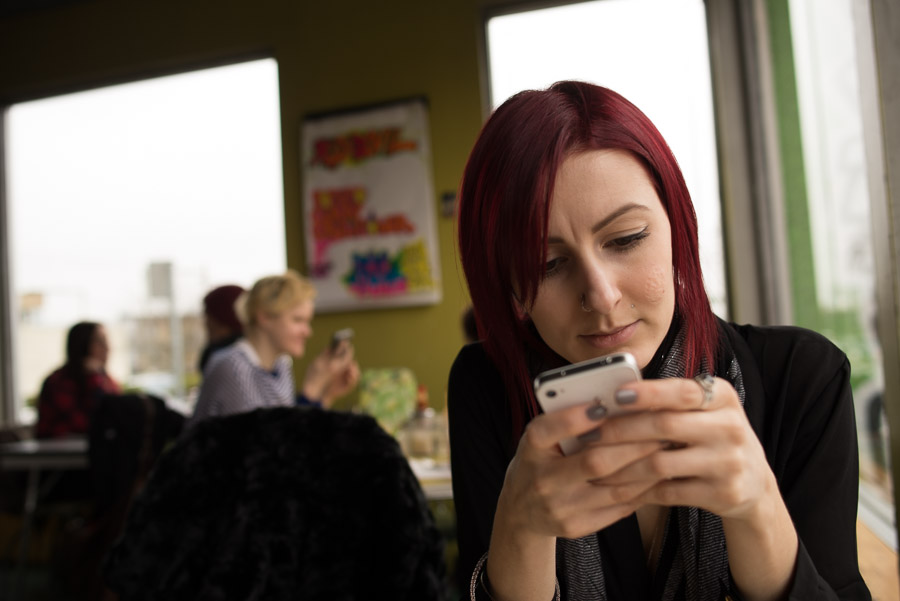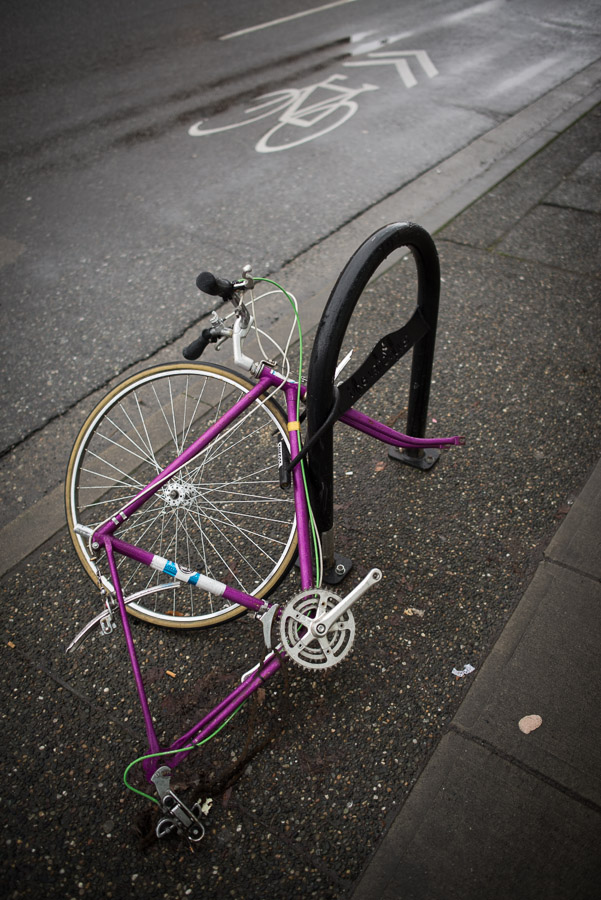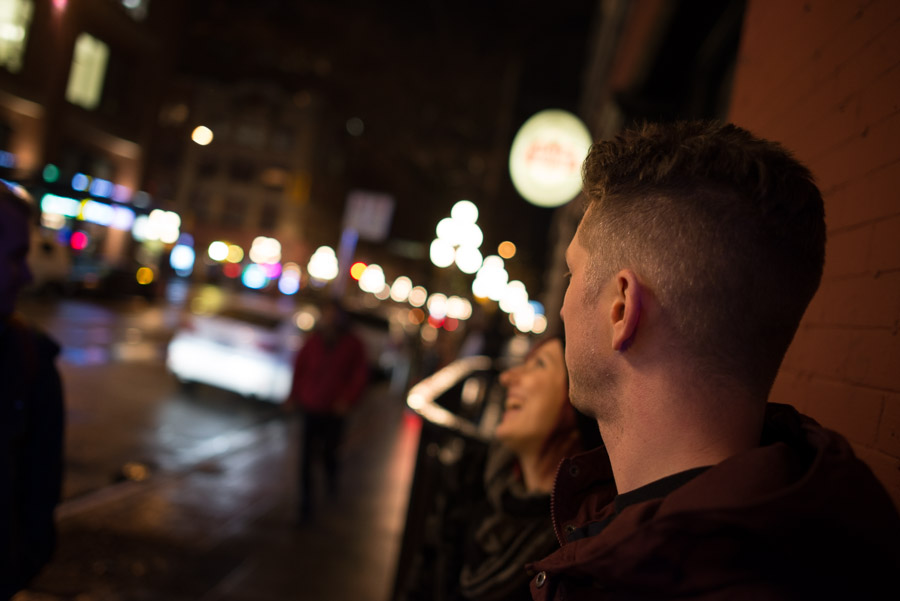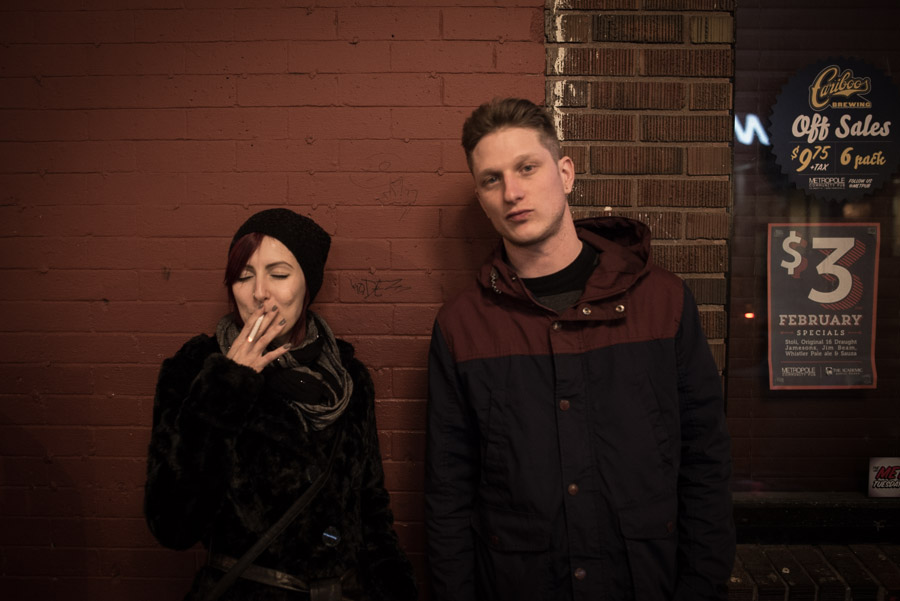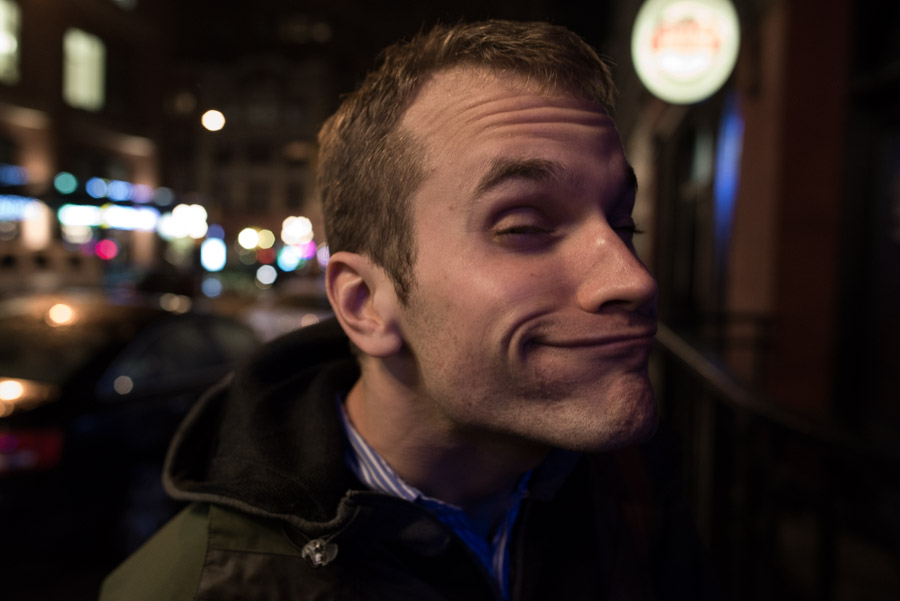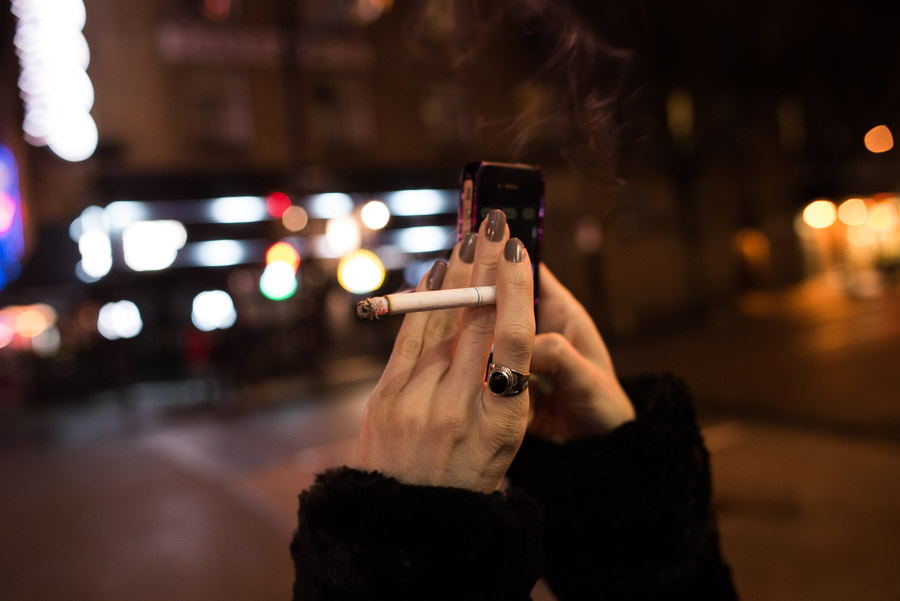 These are the last looks.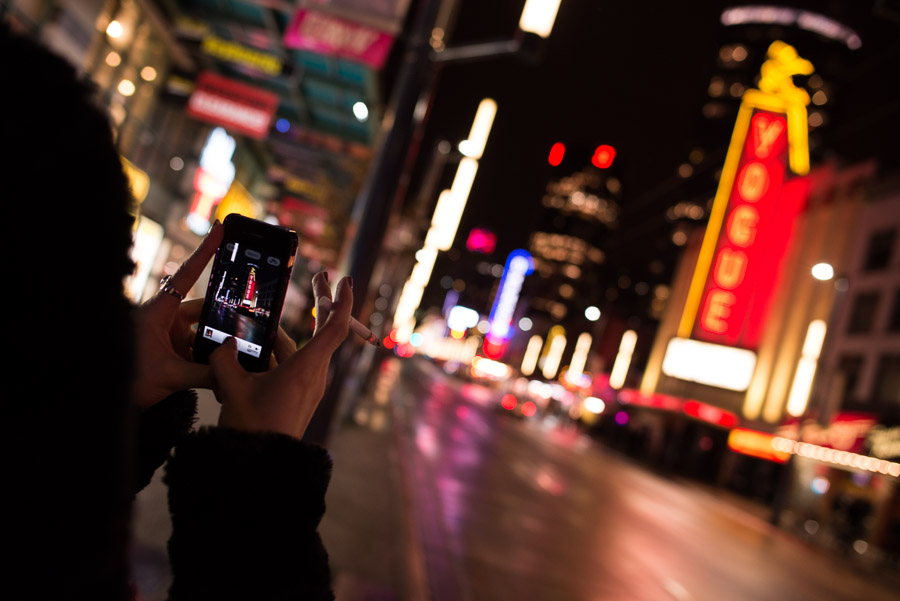 Goodbye.
Tags: beer, Nikon 28mm f/1.8G AF-S, Nikon 85mm f/1.8G AF-S, Nikon D600, Vancouver
Add a Comment Trackback