Good morning. I'm going to blog a bit now while I have a chance. There's a good pile of boxes to my right. The shelf is empty and the closets are following close behind. Of course some of those boxes I didn't have to pack because they were already waiting there like they've been the last 2 years or more. I don't quite know what the feeling is to witness these piles of hundreds of 8x10s most of which not even grant me pride. Nonetheless, when I reach my new home I plan to pull them out and get them on to the walls for once. Perhaps I will see many of them in a new light.
But for now, more fancy colours.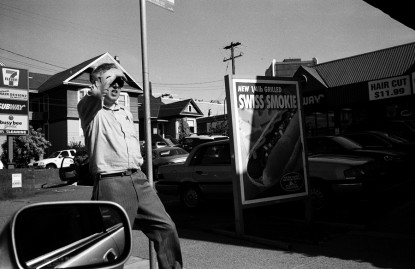 I found this roll from 2007 somewhere inside a tube. It had never been cut. So I'm rewinding a bit to once again revisit moments that occurred when I first moved to Main street a couple days before I move again.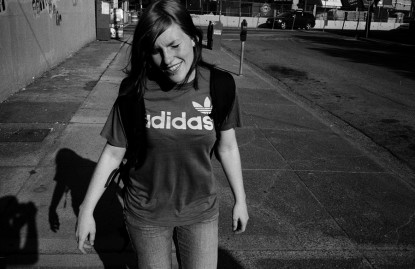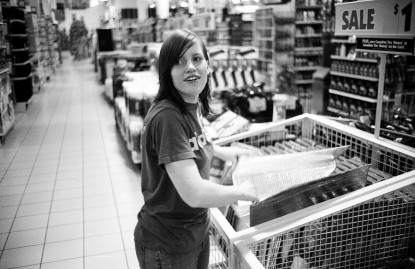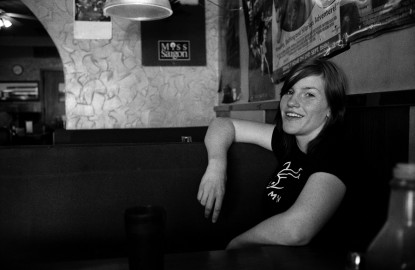 This circumstance will be familiar to some.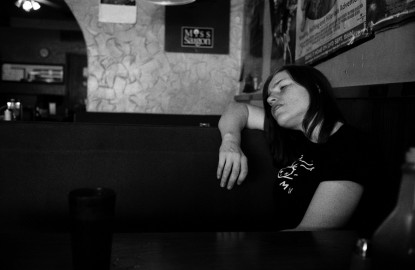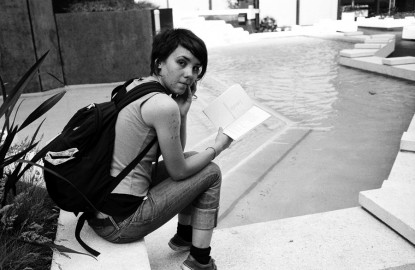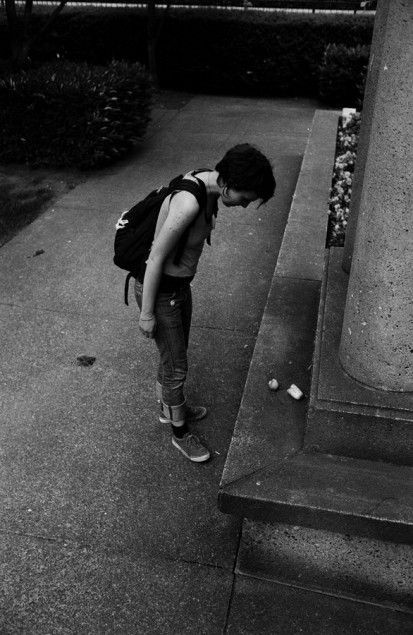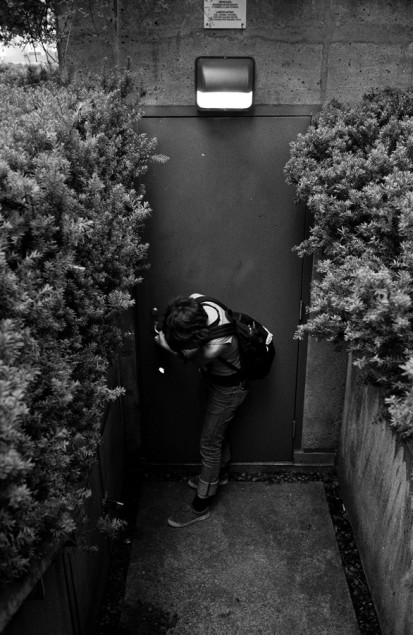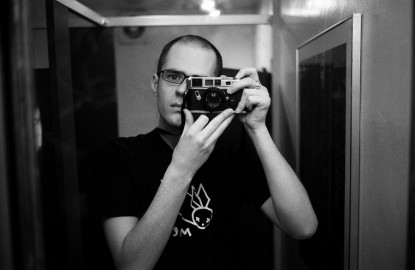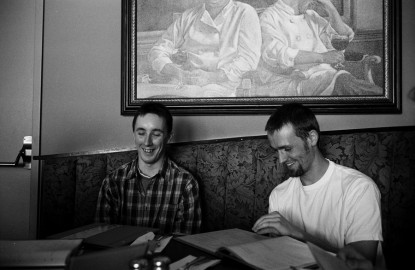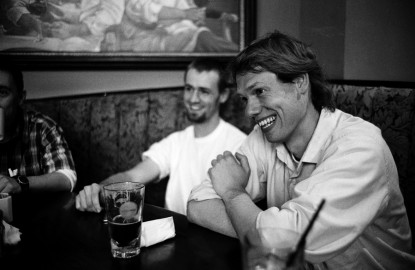 My buddy Maarten was in town to work with us for the summer. I was happy to see him again and still wish I made more time to spend together.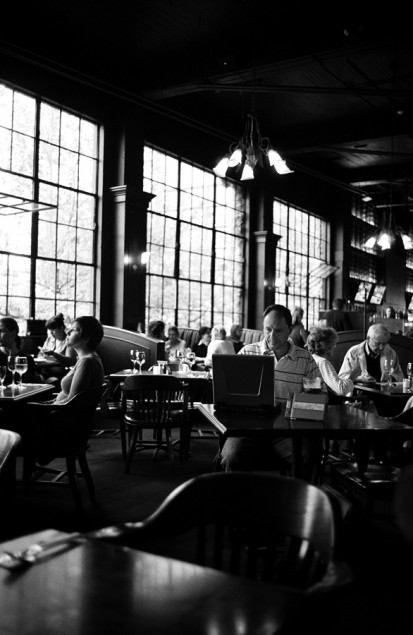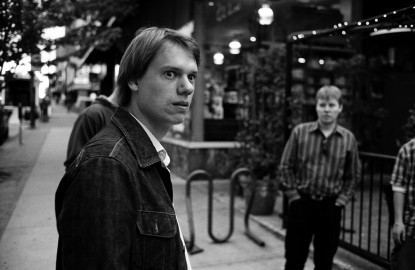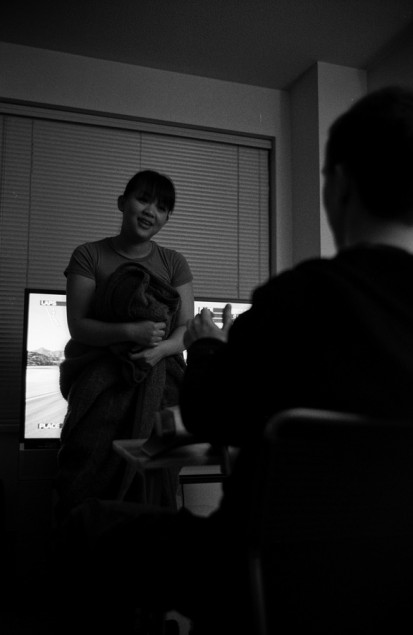 This is a series of JJ attempting to play Forza Motorsports.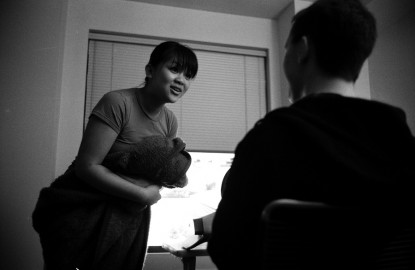 He's not getting much positive encouragement though.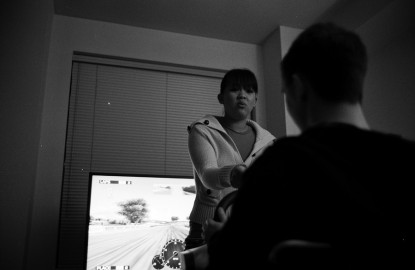 Because somebody wants some candy, and somebody wants it really bad.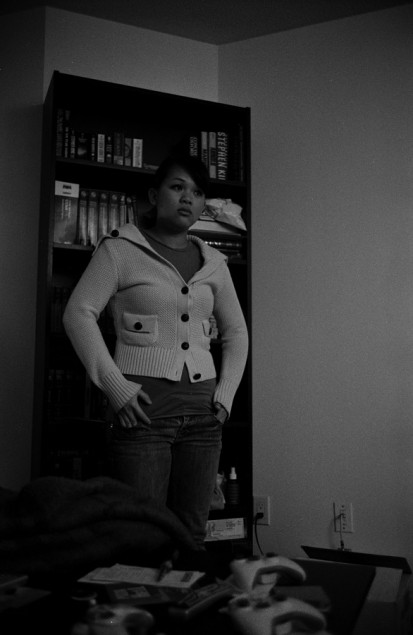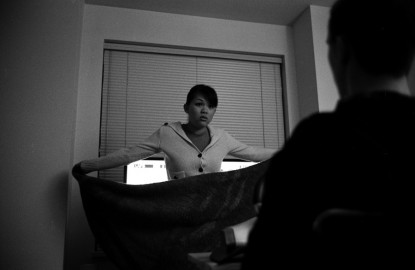 Desperate times…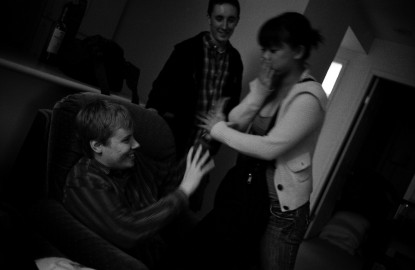 Sometimes there's nothing left to do but to move in for the kiss.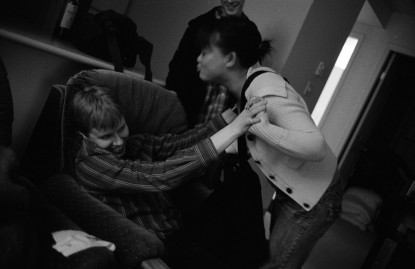 I got a kiss that night too but I did make $5 for it.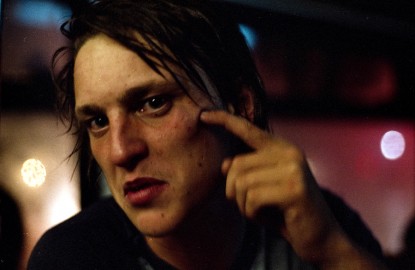 These things happen on the bus late at night.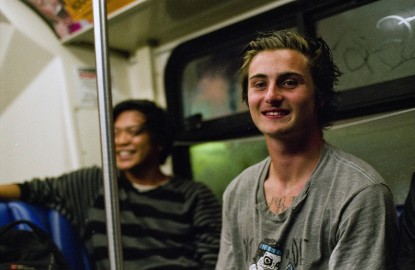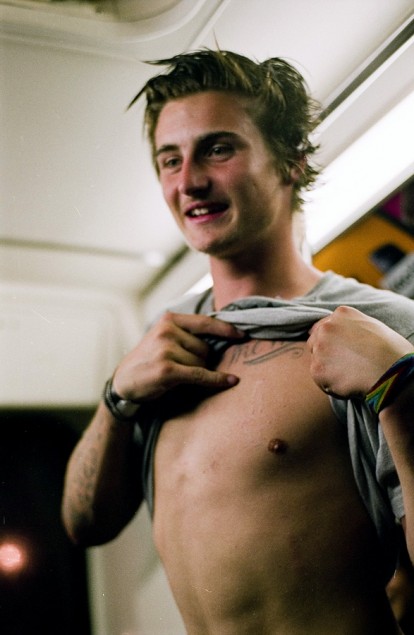 Never met them before or again.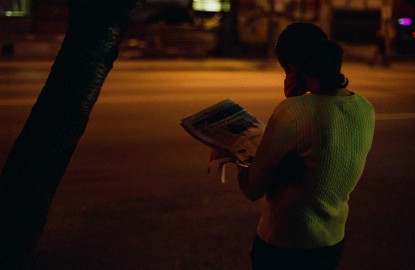 We're waiting for the b-line.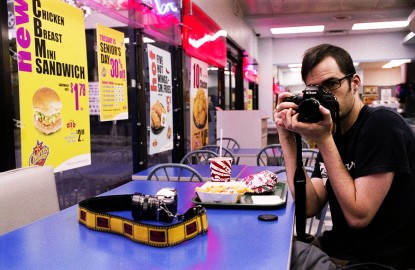 That dinner felt like a parody.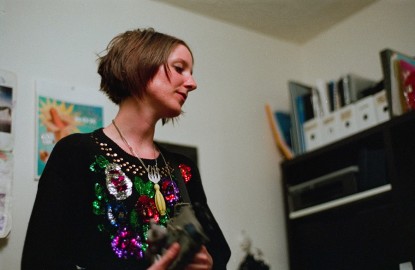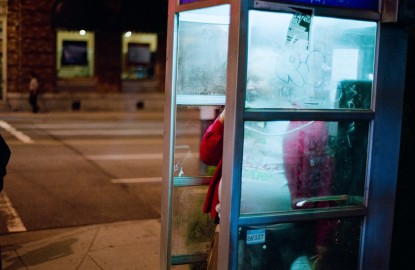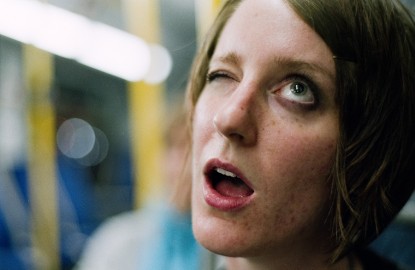 All of this has happened before and all of this will happen again.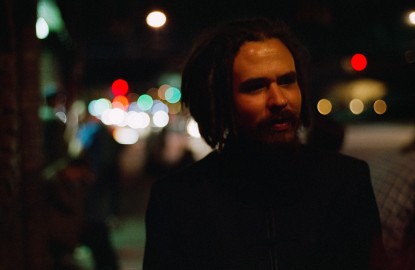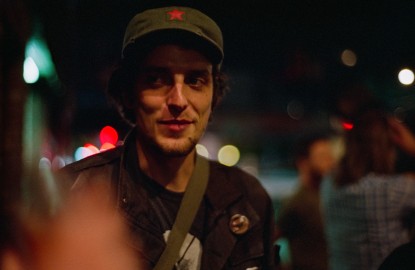 We're getting some air outside. It is the second last Fake Jazz Wednesday at the Cobalt.
This week and the next, people were taking tiles or any piece that would remove as souvenirs before the end of The Cobalt. I just took some photographs.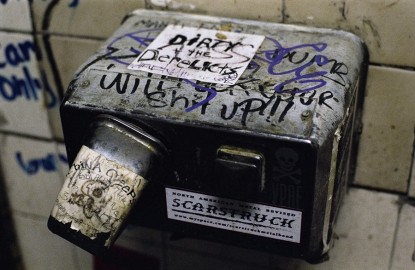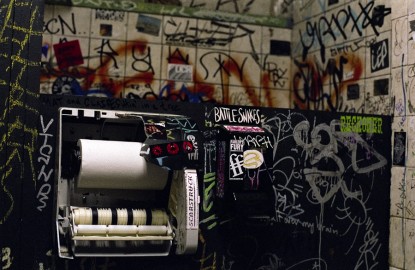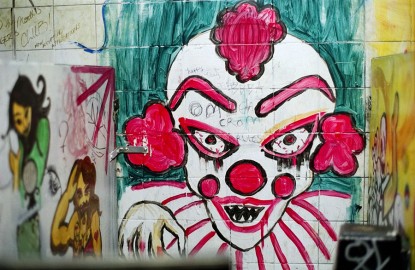 In the ladies room the art was more ambitious.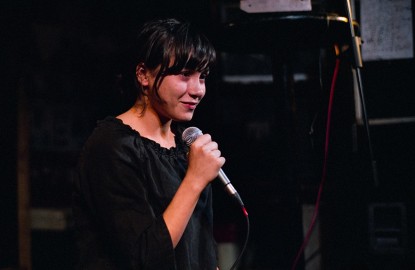 Hello.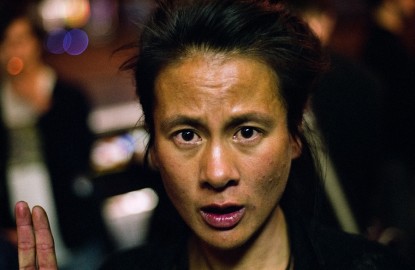 That was a random angry human yelling at me like many others have done. Their finger is sore and yes that's a cigarette.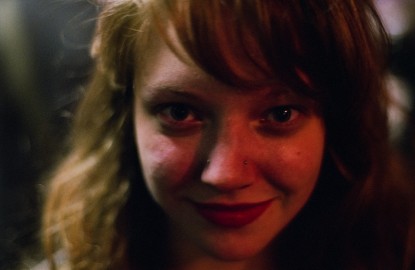 Hello.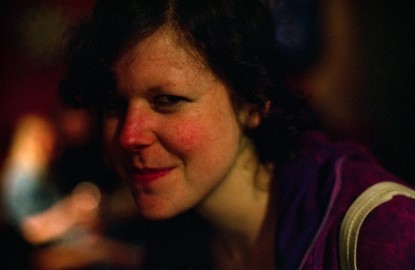 Hello.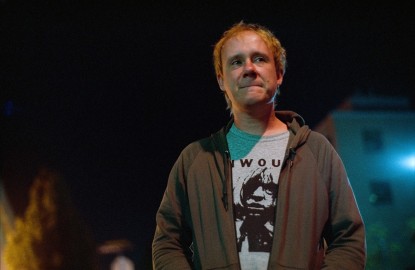 Man, I really wanted that shirt. I had trouble taking no for an answer. I'm sorry I was so persistent.
I really don't remember much of that night but I did leave my phone on a bench near where we're standing right there. There was a nice guy delivering papers early in the morning who found it and when I realized I'd lost it I got in contact with him and he drove up to me at the 7-11 payphone within 2 minutes. He leaned across and handed me my phone through the passenger window of his Honda Civic. His car smelled like a cigar and he had a nice moustache. He told me his karma must be doing good this week because he just found a wallet full of money the day before that he was able to return. I told him I didn't know how to thank him but I gave him $20 which was all I had on me. He smiled and decided he'd take his wife out for breakfast. That would make me very happy I said. Later when I was looking at my call history I noticed he tried to call 'Mom' at 6am thinking that was a good person for him to call! Sorry, Mom! Haha.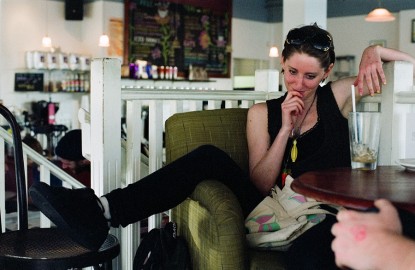 Our Town = Our town.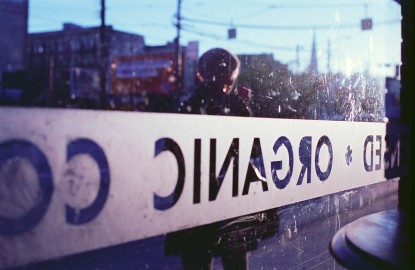 Sitting by the window with coffee and a book.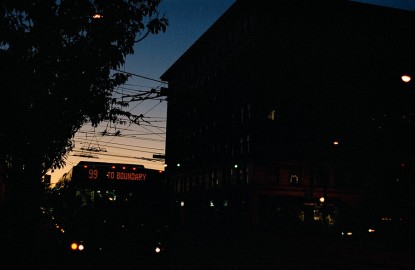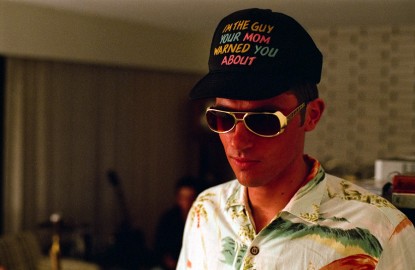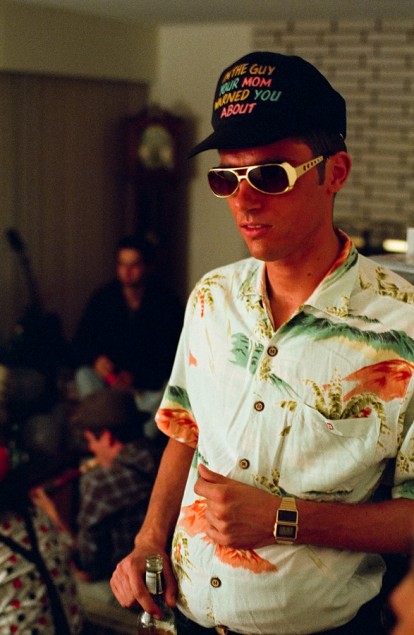 So for Craig's surprise birthday party the theme was being old. Everyone dressed up like we were triple our age. Well most of us did.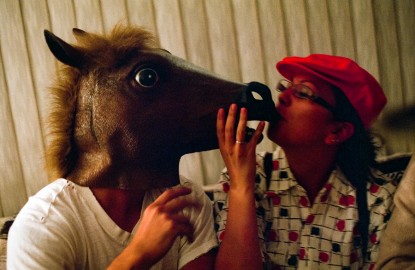 Naturally I brought the horse for some reason.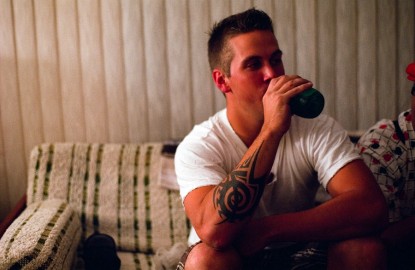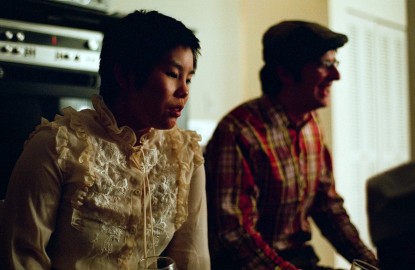 I wanted a photograph of her for years before this moment arrived.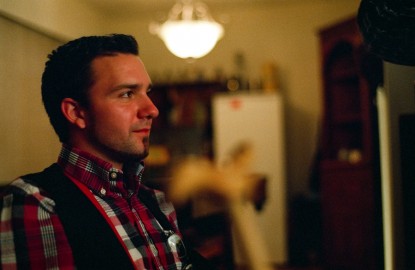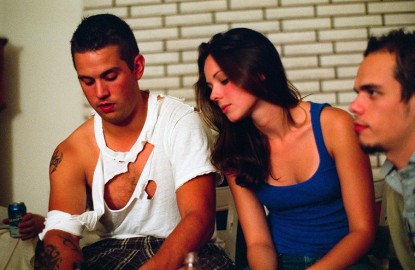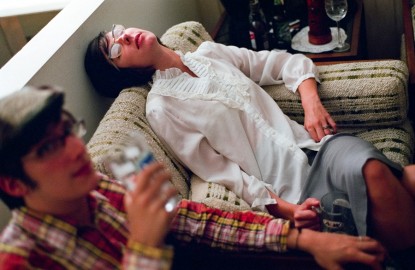 Newlyweds Jon and Randie gave me a couch to sleep on that night after I had trouble getting home. In the morning Jon made me coffee and toast and we played video games. All the good ones are taken!!!!!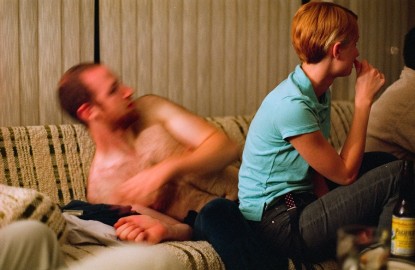 Fraction of a second too late.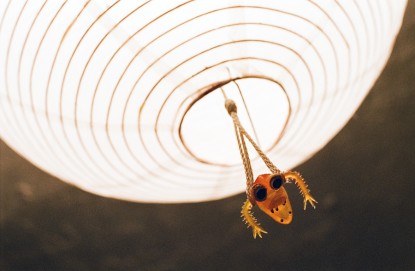 Maybe that's what the end of times will look like.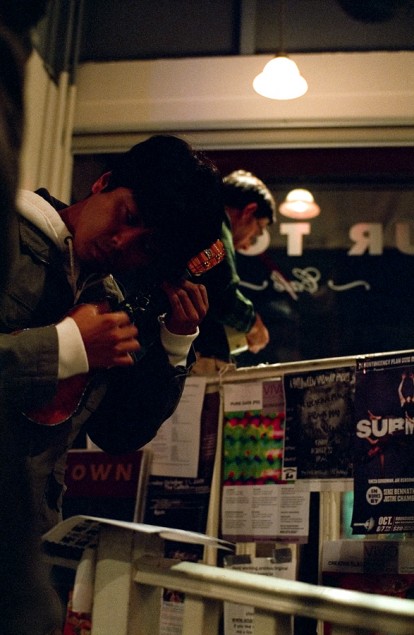 And then I discovered the Vancouver Ukelele Circle which gathers every month at Our Town Cafe.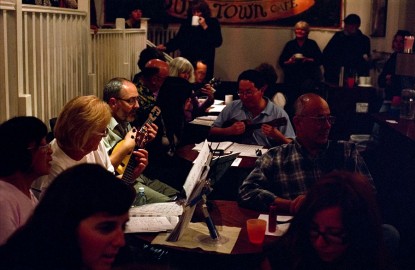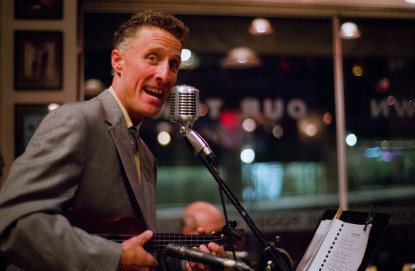 They are led by this man.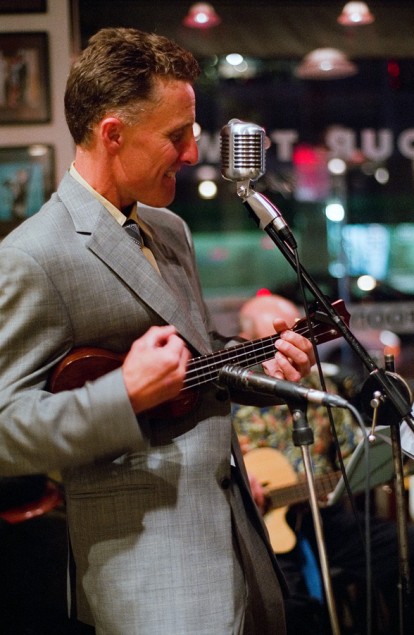 He seems to take his role very seriously.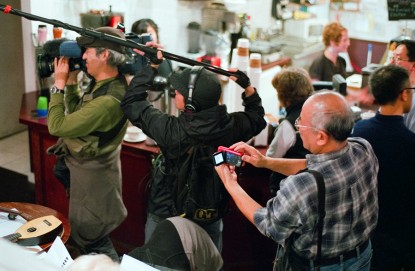 That night there happened to be a film crew from Japan visiting.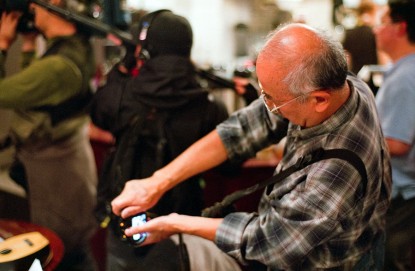 He's no relation to the crew but seemed very interested to tag along either way. Just like me.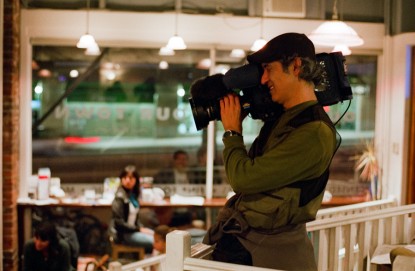 I thought their camera guy ruled actually.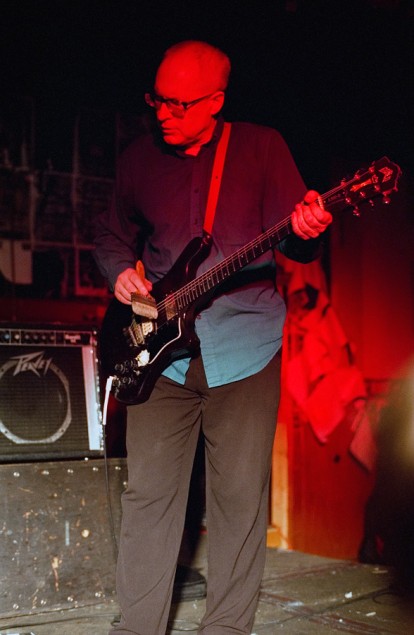 A week later I was at the Cobalt again for the final Fake Jazz Wednesday and the final show ever at the Cobalt. Yeah that's a paint brush.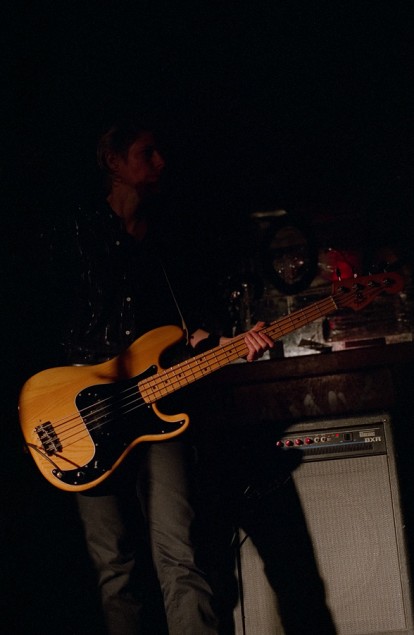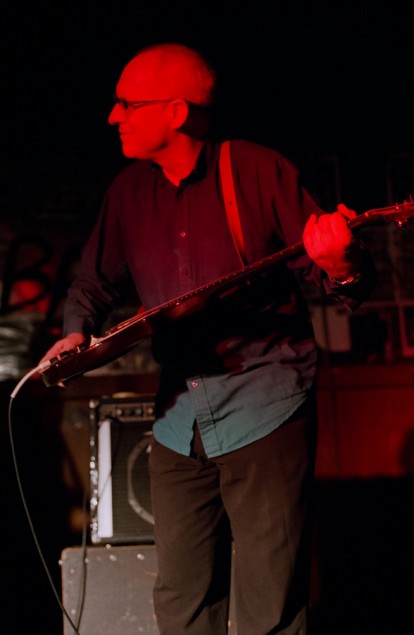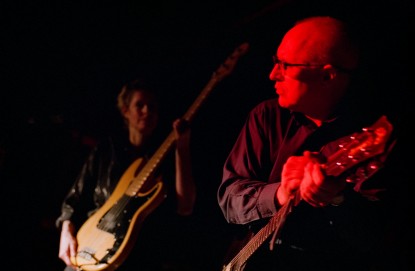 I actually loved their set but didn't learn their name.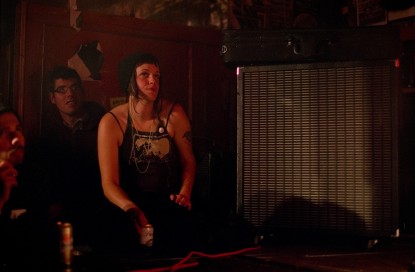 Next was Anha.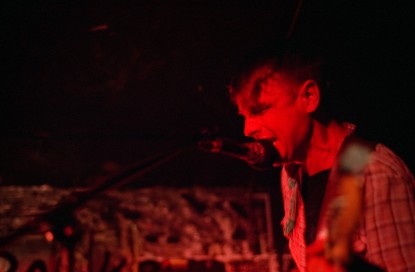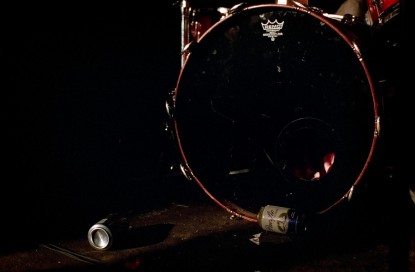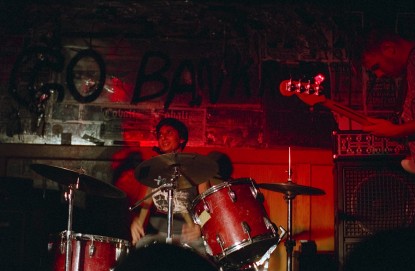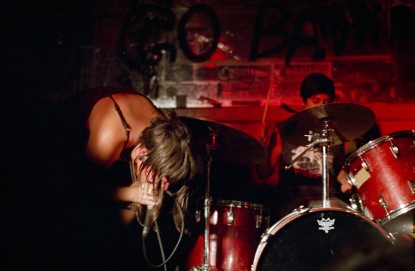 Goodbye Cobalt. I hardly knew you.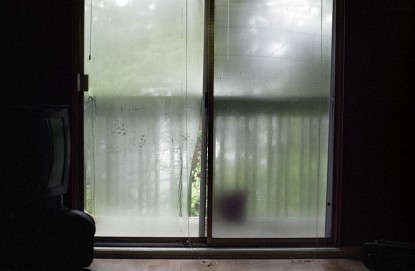 This entry really was about the end of things and the passing of time. Good bye East 14th Avenue. I already know that it will be difficult to remember you fondly and that's an injustice because you were the best place I've ever lived.
Tags: Fuji NPZ 800, Kodak 400 TMAX, Leica M6 TTL, Nikkor 35/2 AI, Nikon F100, Our Town, Planar T* 50/1.4 ZF, Summicron-M 35/2, The Cobalt, Vancouver
Posted in Inconsequent, music, photos 3 Comments »