Series, ranging expressions, perspectives, whatever happened
When I was reviewing the two rolls that make up this entry and editing down what I thought I'd include, I came to understand a sense of pattern. Therefore, where normally I would cull my selections down slightly, I'm letting some extras slip in, having felt willed so. Ennuyant, j'espère que non.
Technical note: this entry is entirely Arista Premium 400 +1 (@800).
One evening, some eating happened. Maybe too much in too short a time.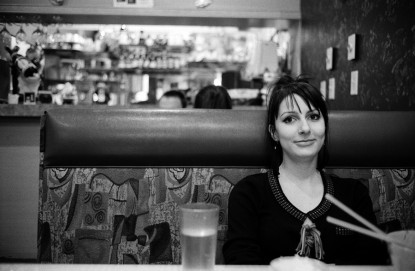 Wait for it…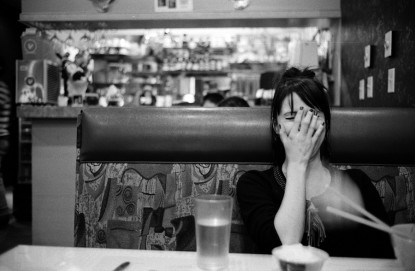 Yep, too much.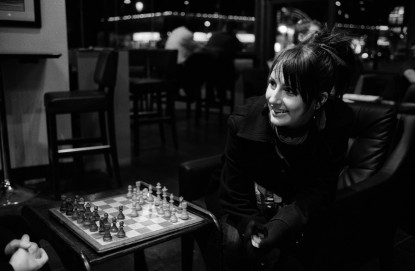 To prevent death, you should go get a coffee after over eating. We went to the coffee shop and found a case of Granville Island Winter Ale under the chess board. For 10 minutes we debated taking it, but in the end we gave it to the staff.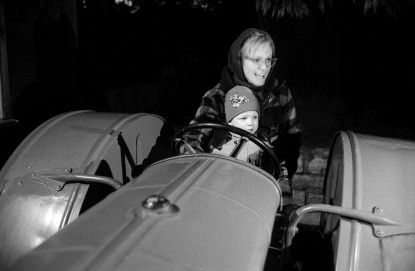 Hey! Tractor!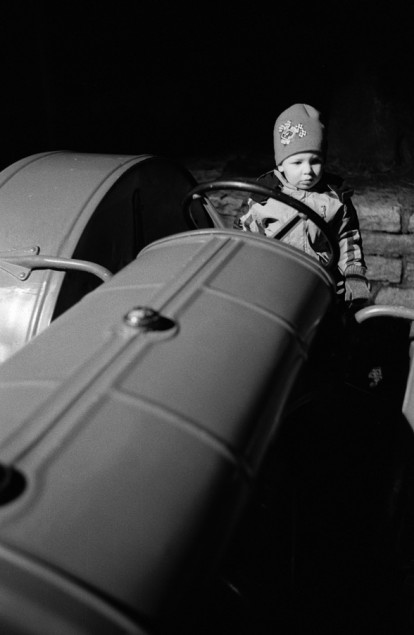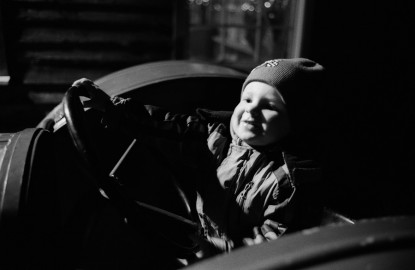 Driving tractors is fun business.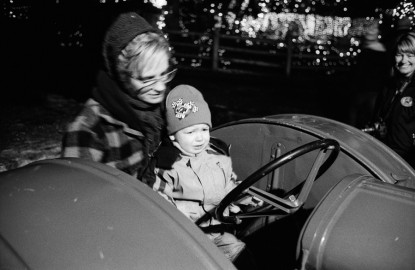 But every tractor ride has it's end.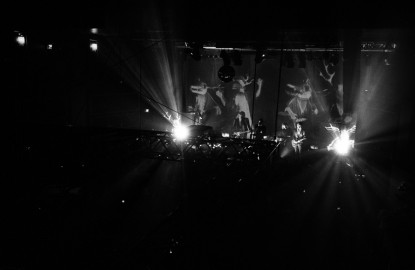 I saw Mew play some rock n' dream-prog-pop.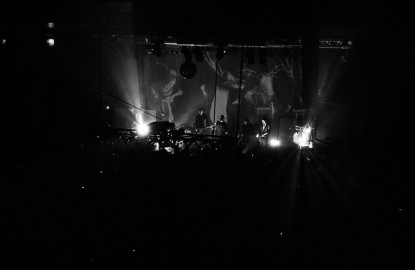 I was fortunate to capture a variety of angles on film.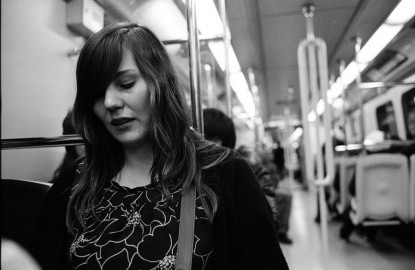 We rode the train home.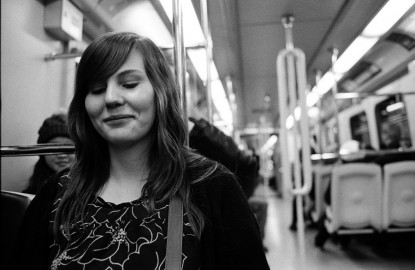 And I took advantage of the opportunity to make sure my winder still works…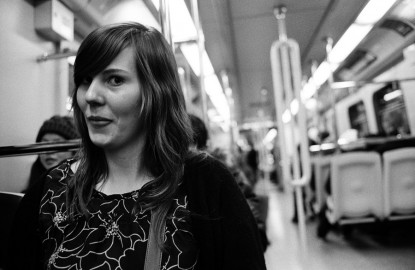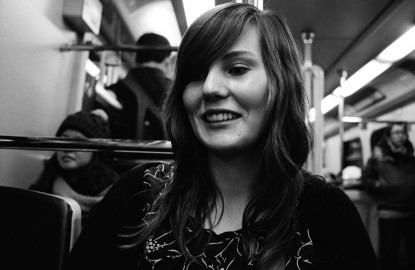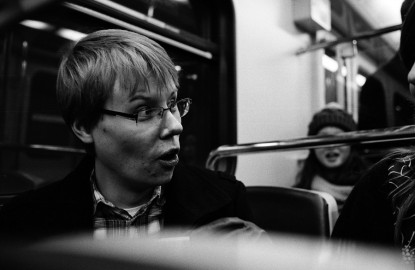 Test successful.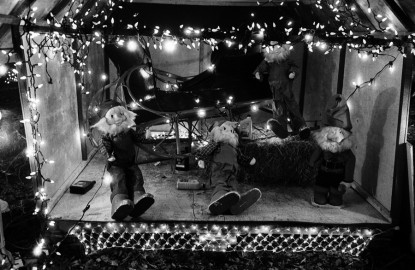 Elves drunk on motor oil?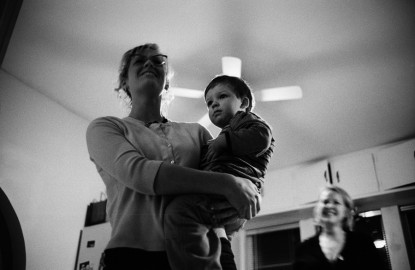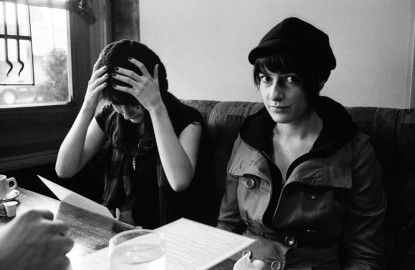 When you meet someone new it is always important to get the awkward portraits out of the way so you can get something real.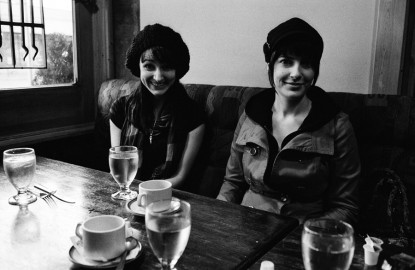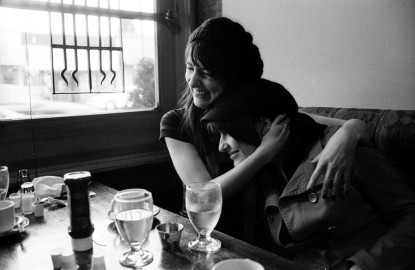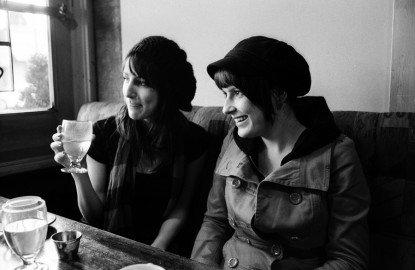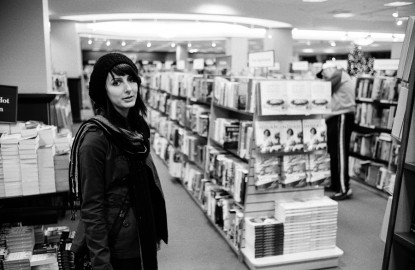 Let's go.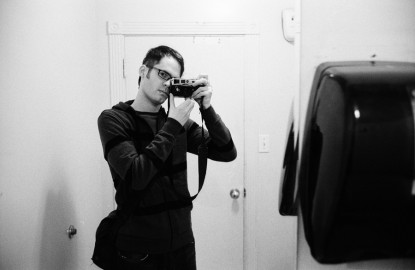 Realized I needed a shot of the mirror in Our Town. That does not mean you have permission to burn down.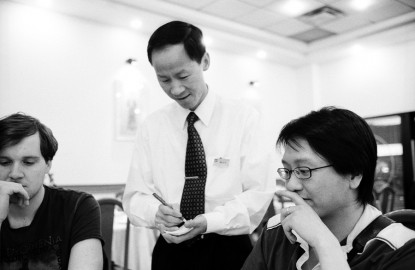 It was my first Bo Kong experience.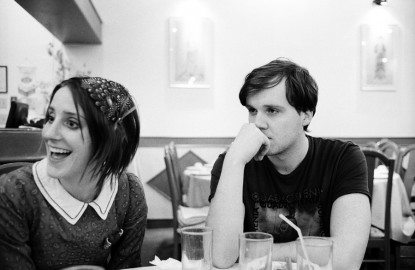 Deserving a panorama.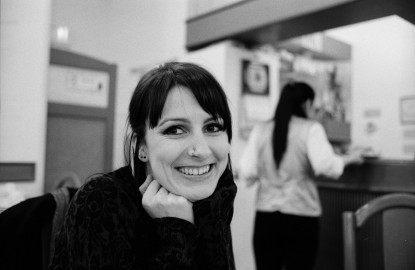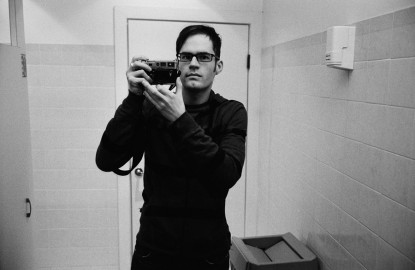 The Bo Kong mirror earned her portrait too.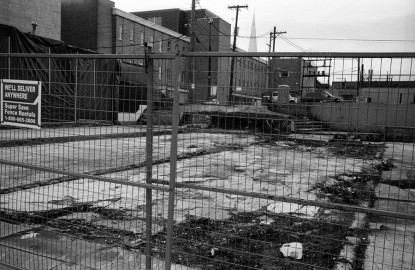 Slickity Jim's used to be there. I remember sitting on the bench at the bar drinking coffee and staring back through the kitchen, down the hallway past the fridge, past the washroom and out the back door, seeing the sun glisten off those steps.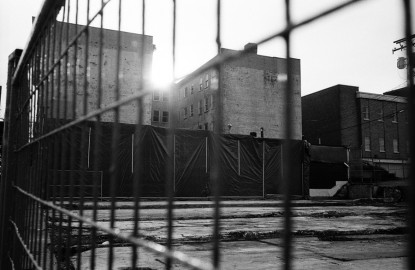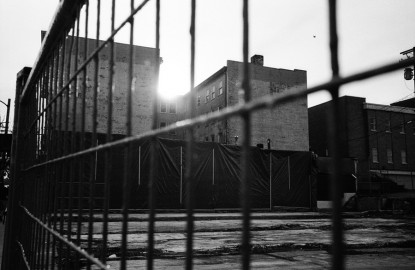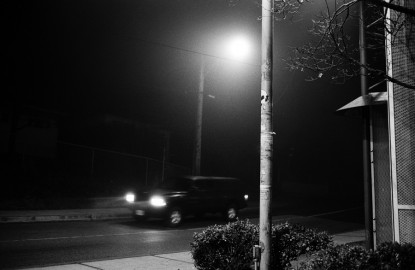 The day is December 25, 2009 and that's my ride arriving at the train station.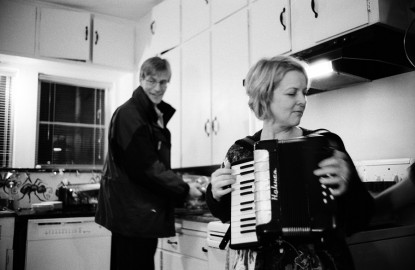 Jingle Bells.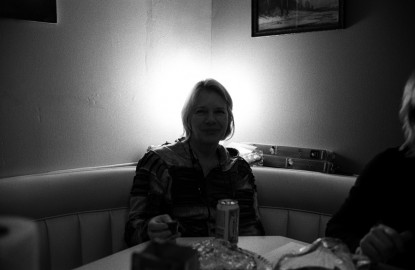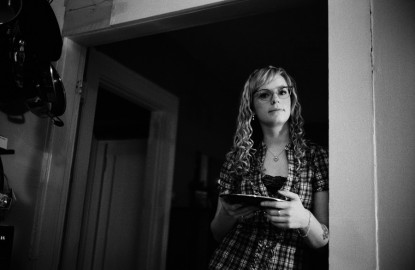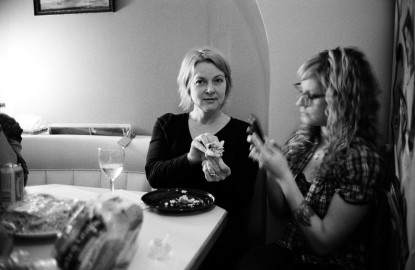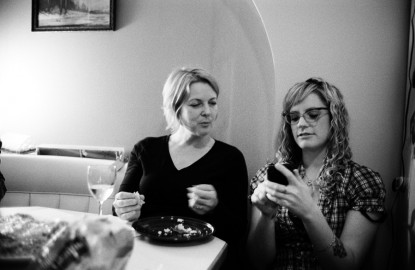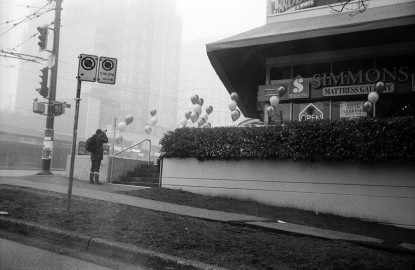 The day is December 26, 2009. I observed the creation of art.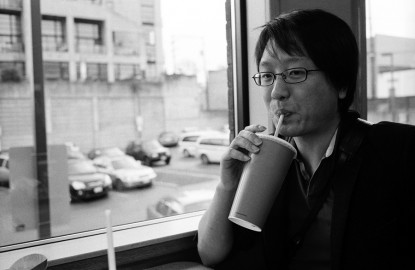 I observed the consumption of art; the Wendy's Baconator.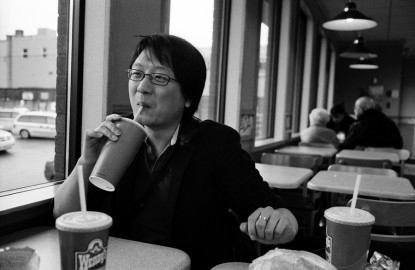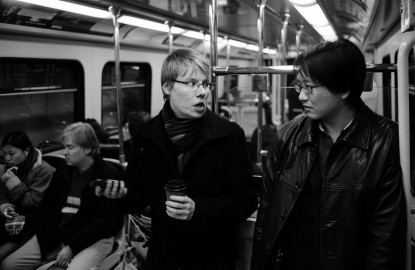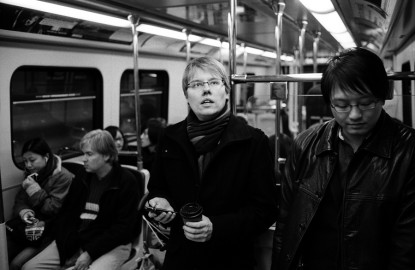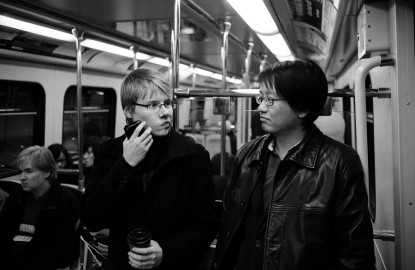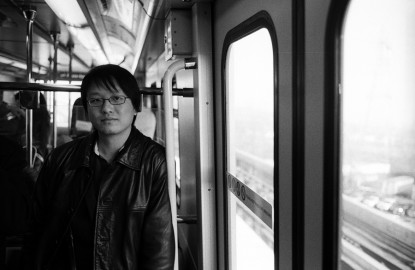 I am very confident in my winder, thank you for asking.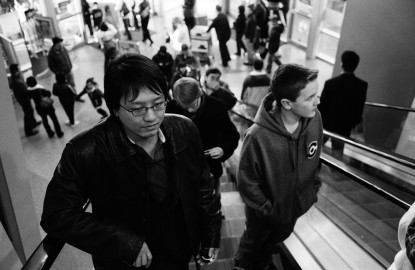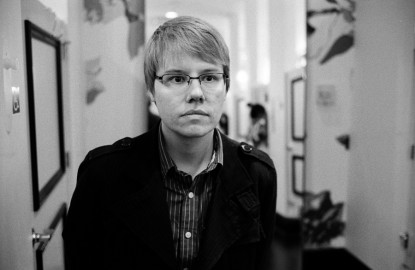 The day is December 27th, 2009. For some reason we still can't pry ourselves from the malls.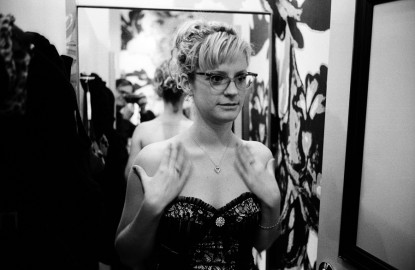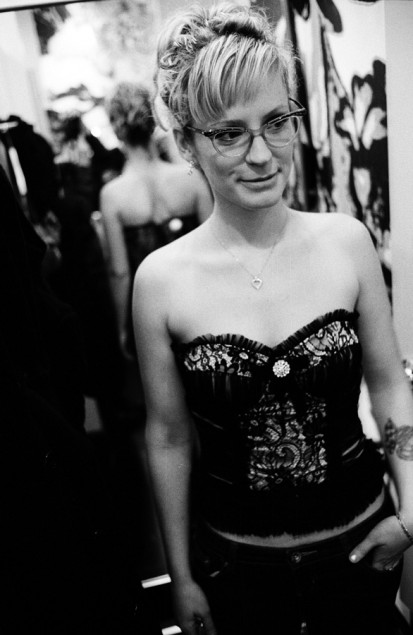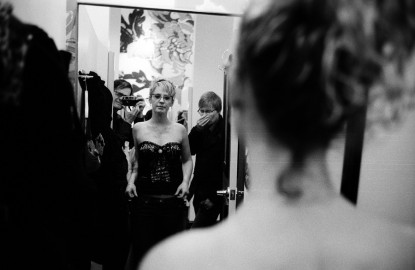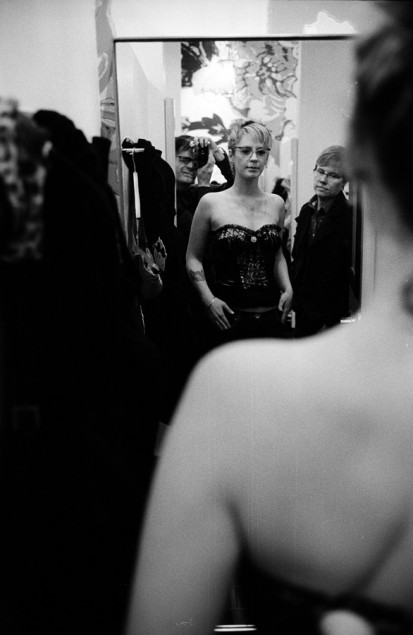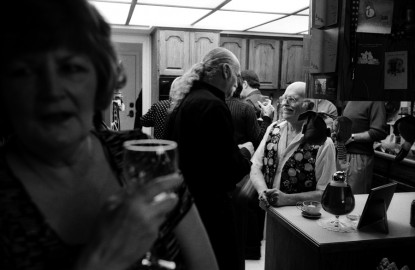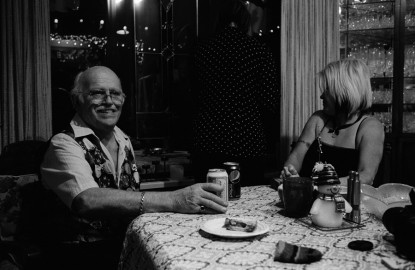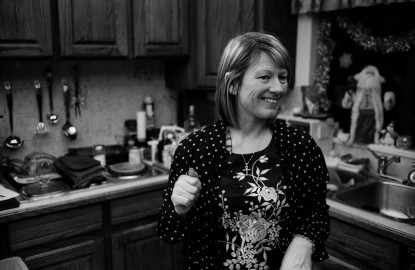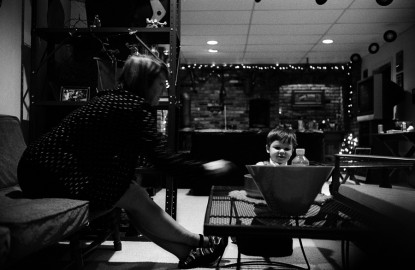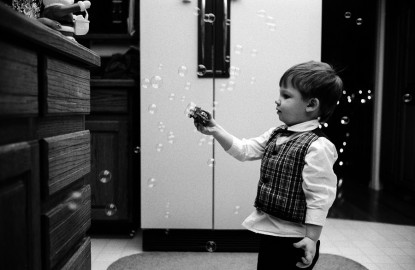 Gosh, this swells and aches my heart.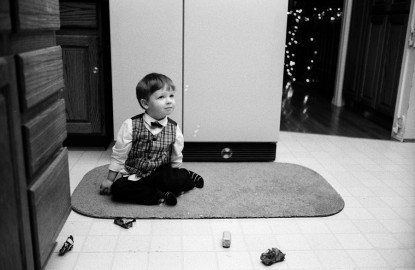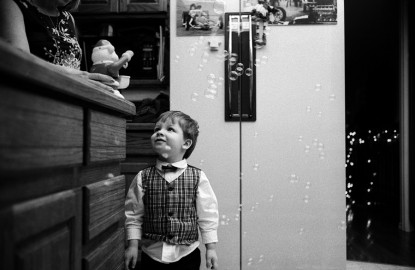 In a pretty good way.
Tags: Arista Premium 400, Leica M6 TTL, Mew, Our Town, Slickity Jim's, Summicron-M 35/2
Add a Comment Trackback