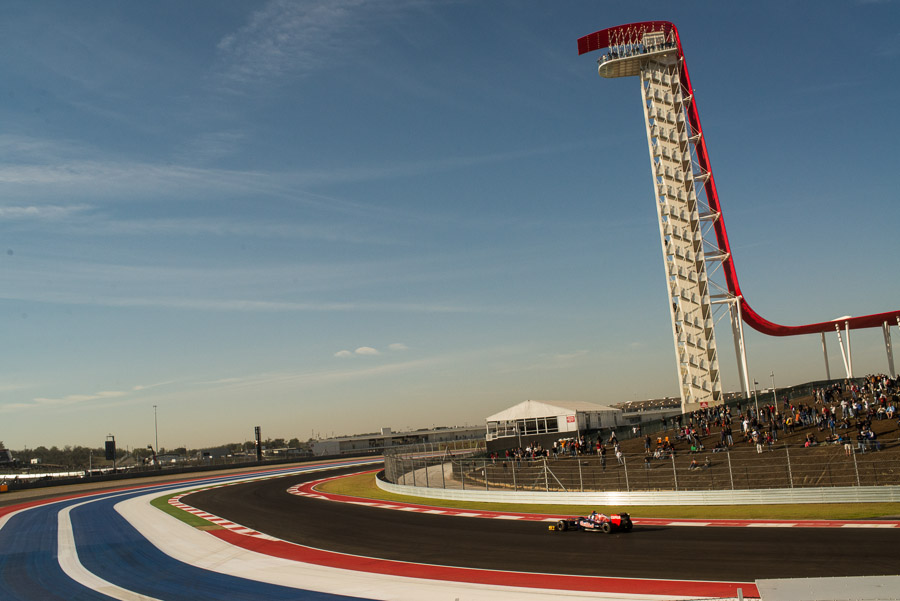 Saturday morning free practice session, Daniel Ricciardo winds through turn 17.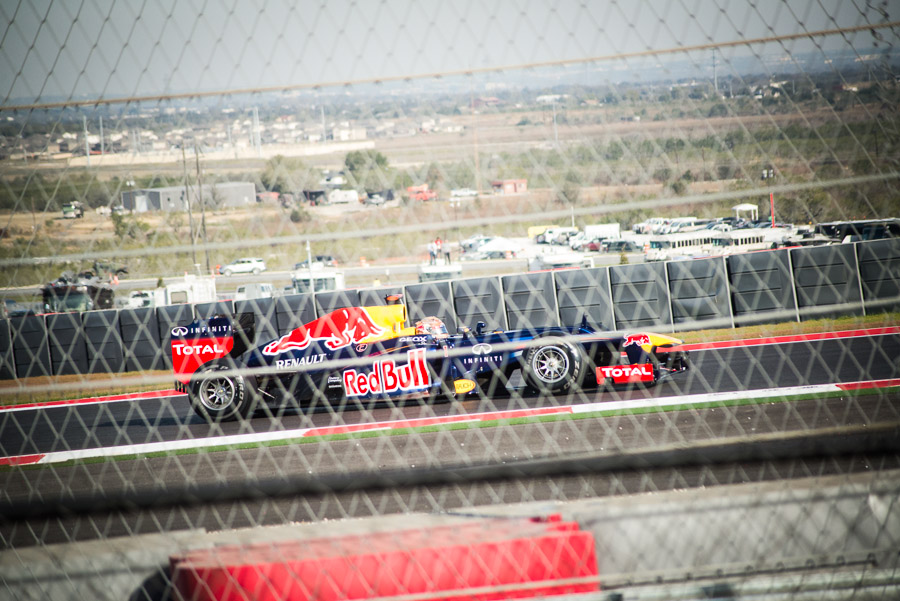 Sebastian Vettel through the fence at turn 9.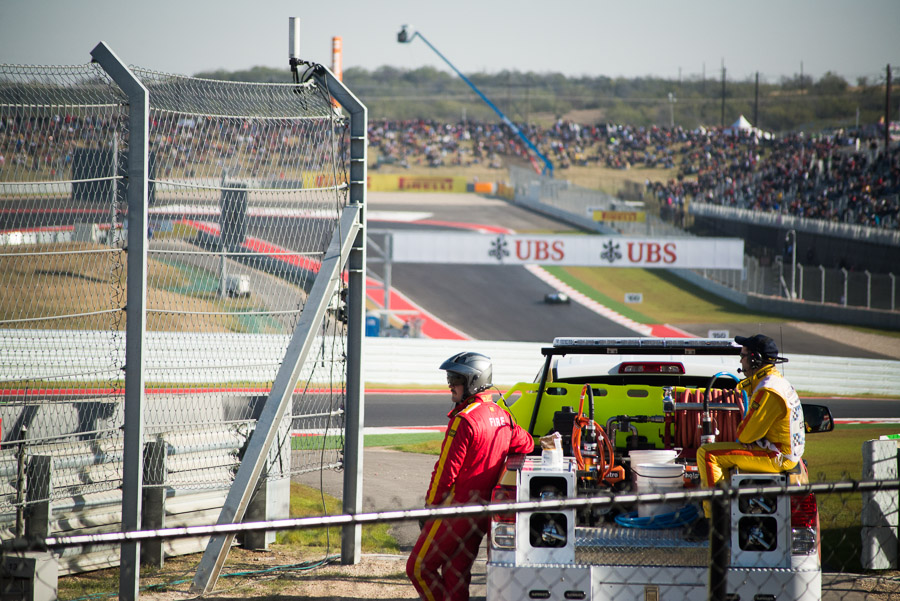 Turn 9 track marshals.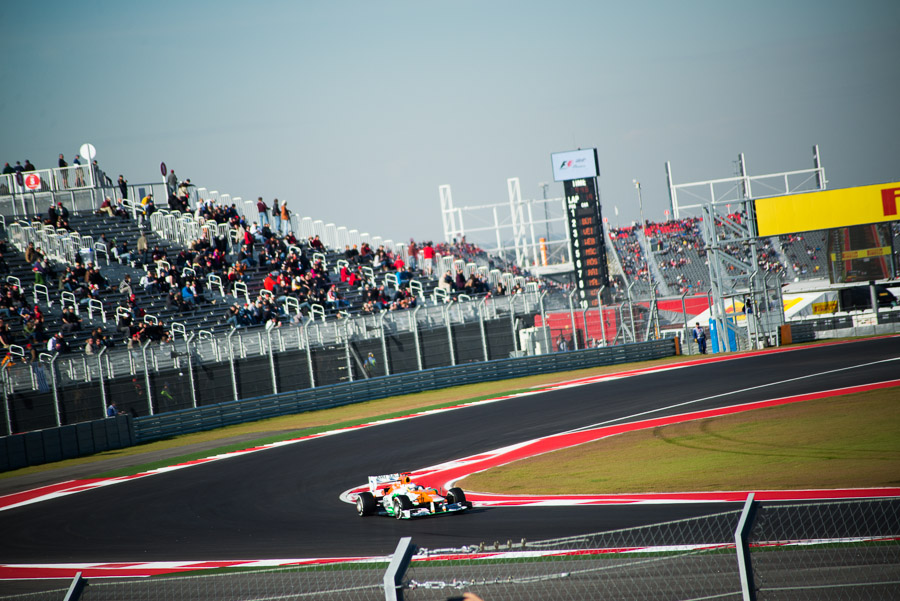 Paul di Resta, turn 7.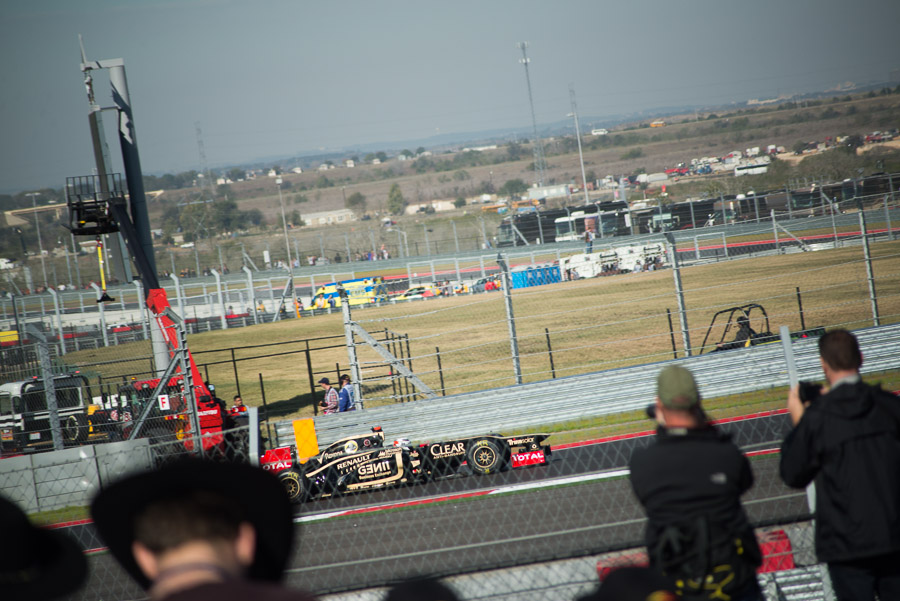 Kimi Raikkonen.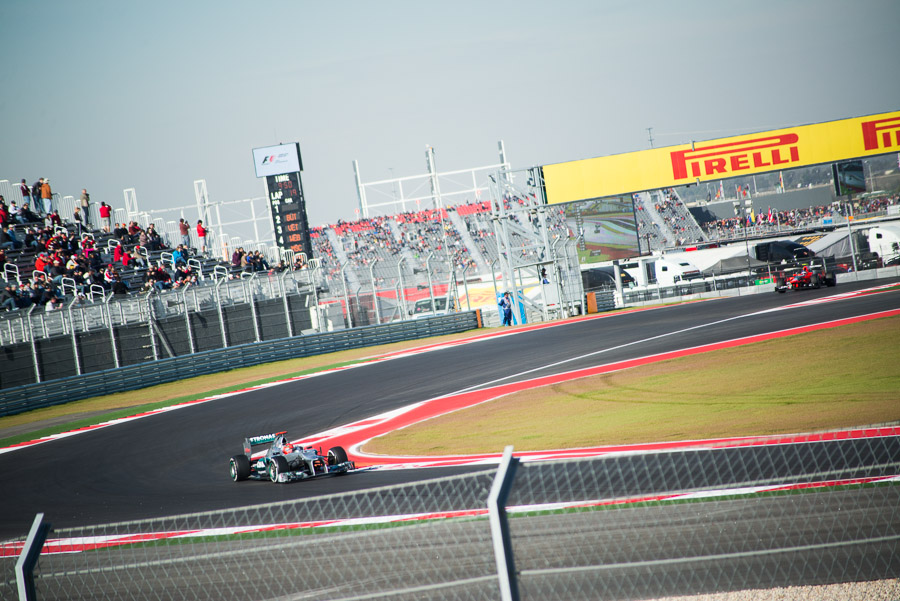 Michael Schumacher.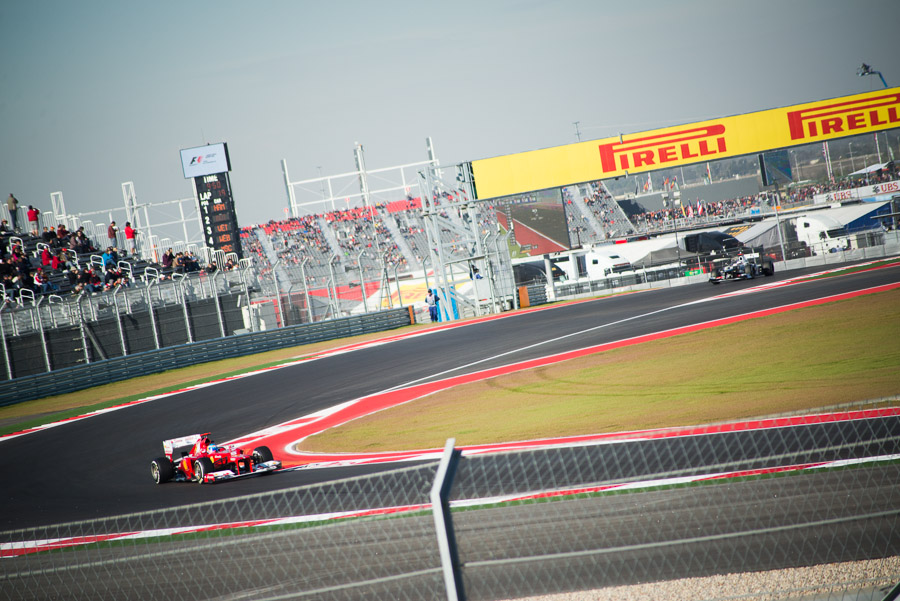 Fernando Alonso.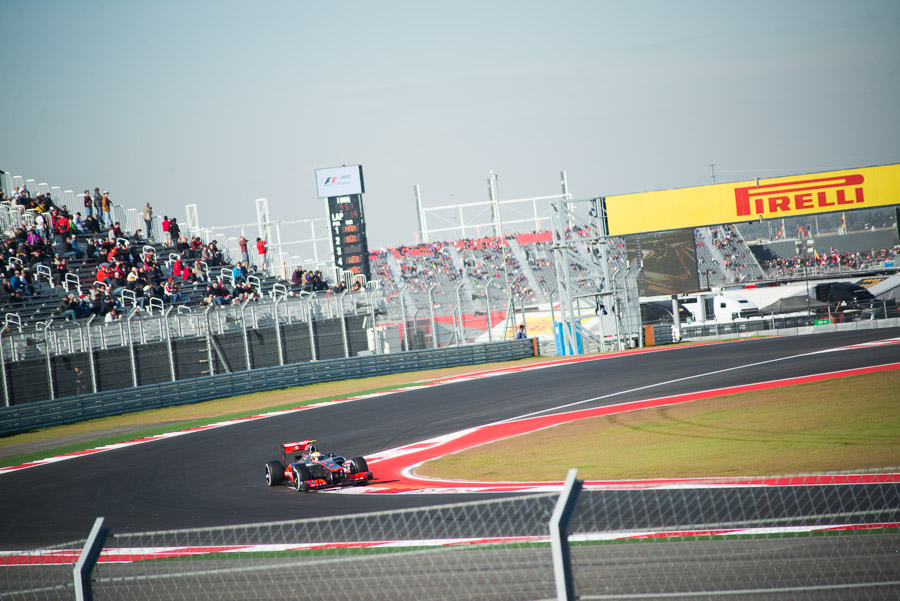 Lewis Hamilton.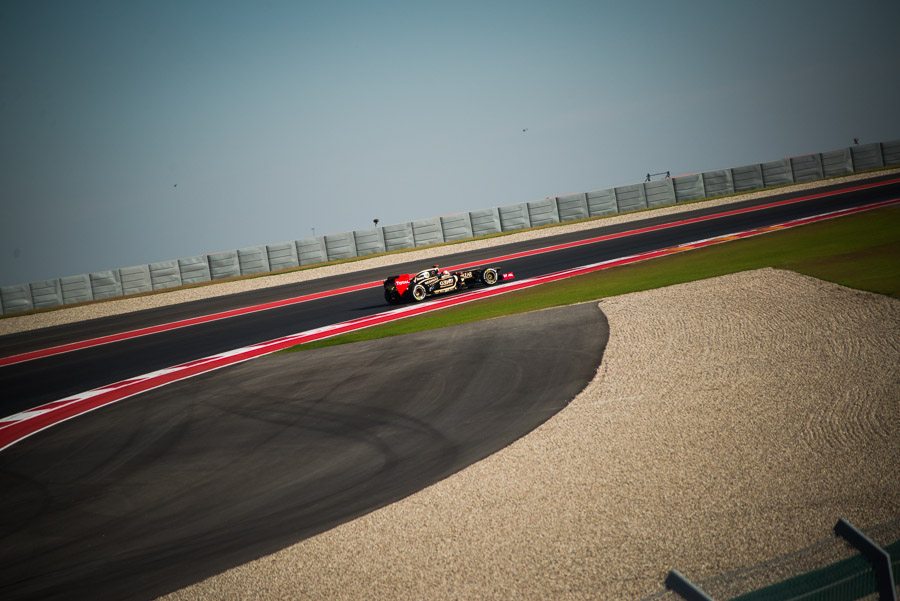 Kimi Raikkonen at turn 8.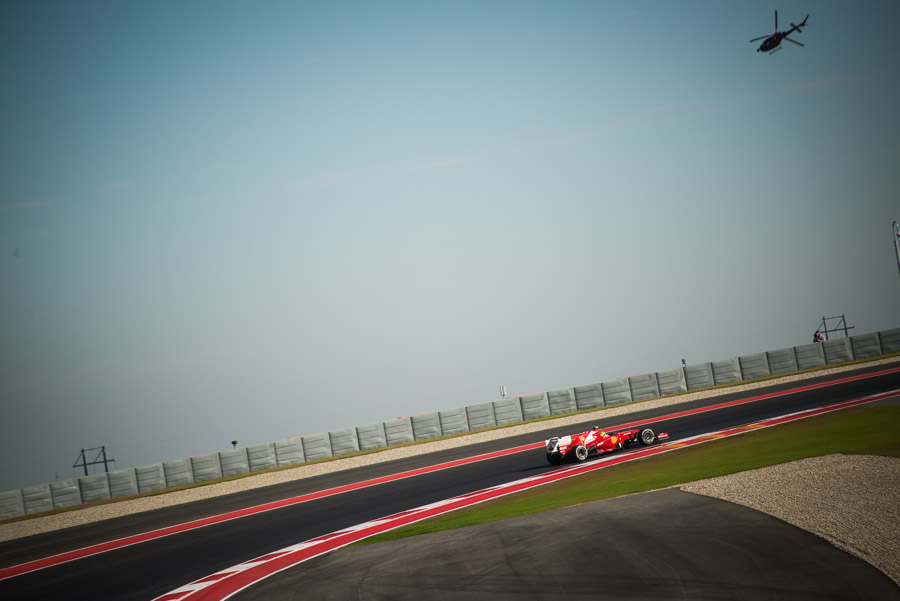 Felipe Massa.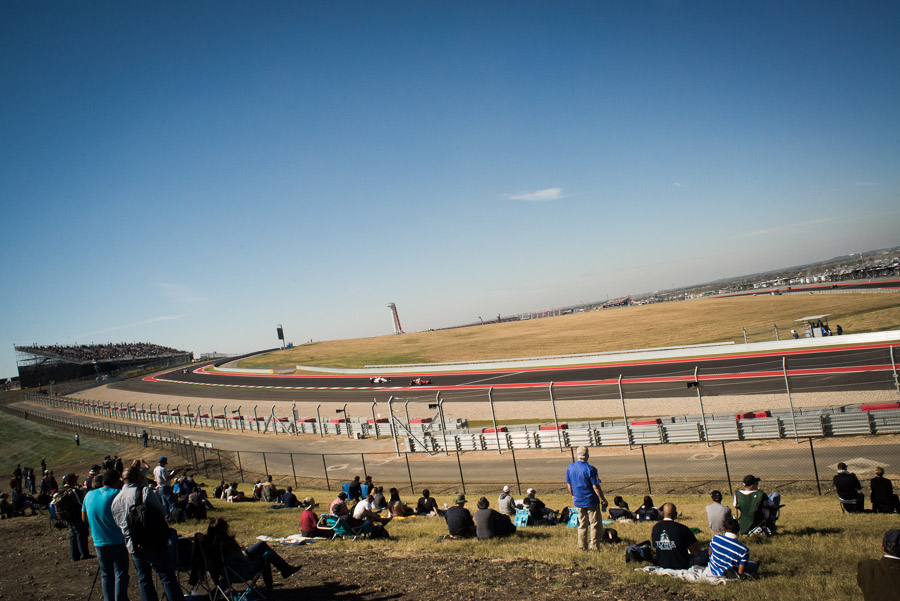 Here's the view looking back up the hill from down near turn 11.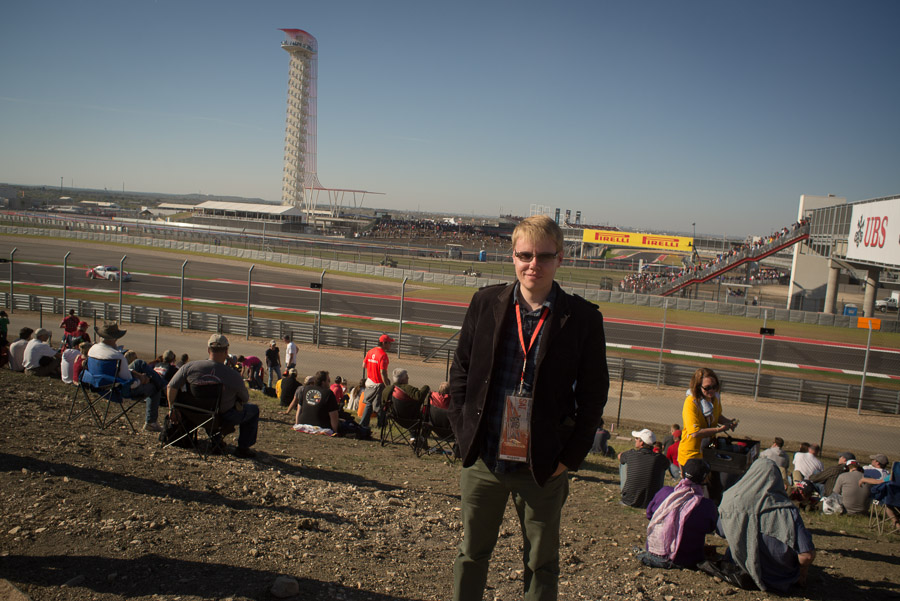 I dunno who's that guy.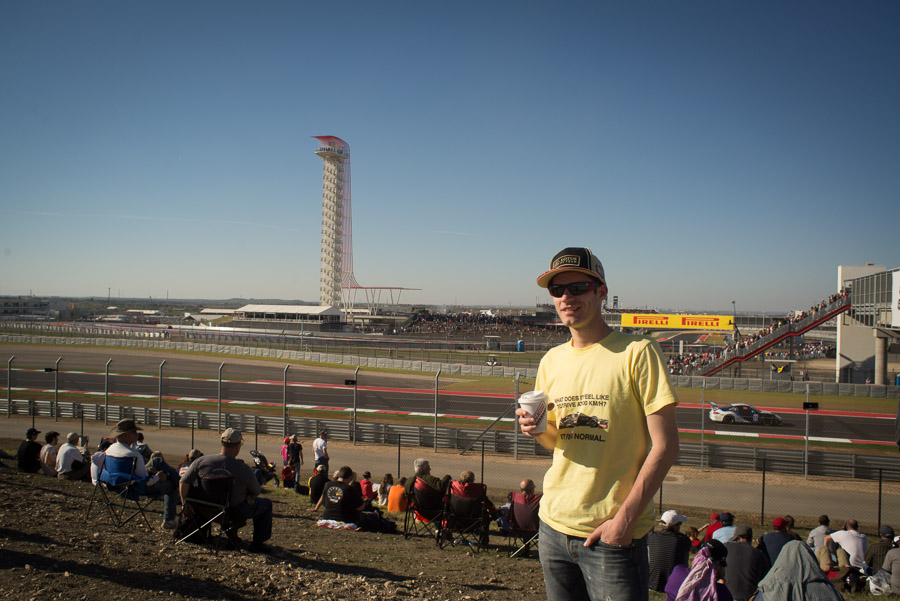 Or that guy.
Tags: Austin, Carl Zeiss Jena 70-210mm f/4.5-5.6 MACRO, Circuit of the Americas, Ferrari, Force India, Formula 1, Lotus, McLaren, Mercedes, Nikon D600, Red Bull, Series E 28/2.8, Toro Rosso
Posted in Inconsequent, photos No Comments »