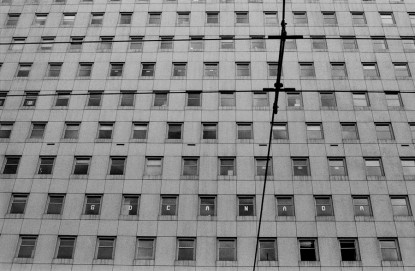 I just returned from a trip through DC and New York, a combination of work and vacation where I shot a lot of film. I've found a sizeable backlog of neglected photos to push while I scan and edit about 20 rolls.  But this is a photoblog and words are just more space to scroll past.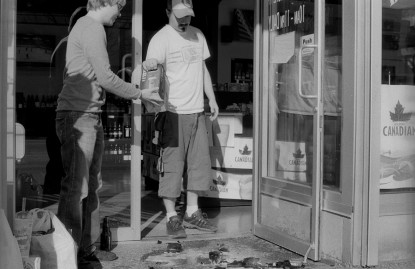 This was the result of faulty beer packaging. Quite disappointing. You can see Olympic hockey on the TV in the background that we are eager to get back to. But the situation was made right by a new case from the shop keeper.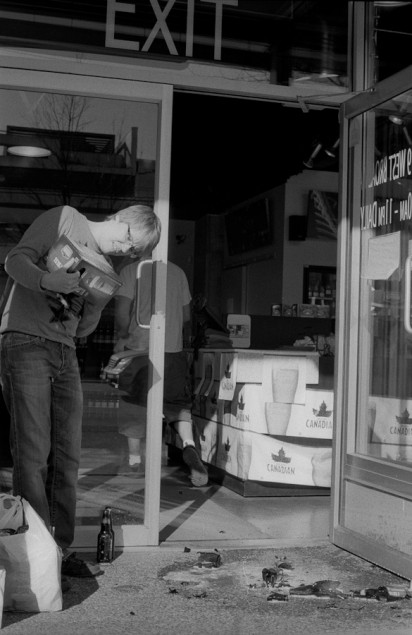 Making sure the second one is not defective as well.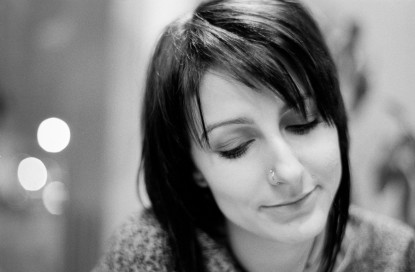 I went to Our Town with a nice lady, big surprise.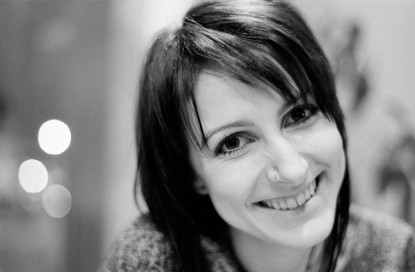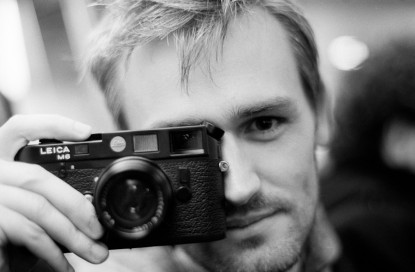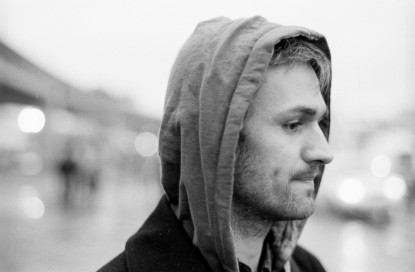 I've made this photo before, 4 years ago. It's hopeless, I cannot find it.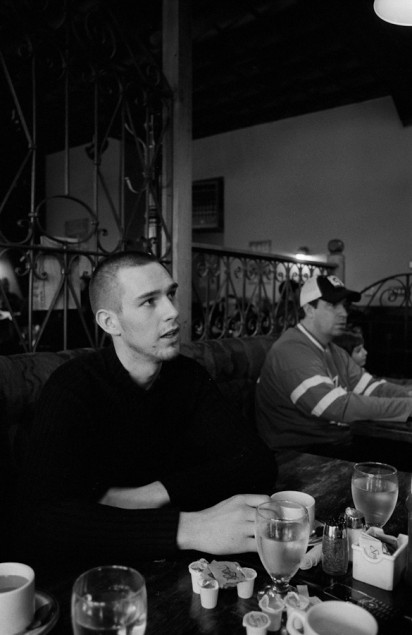 This is a photo of Paul at the restaurant.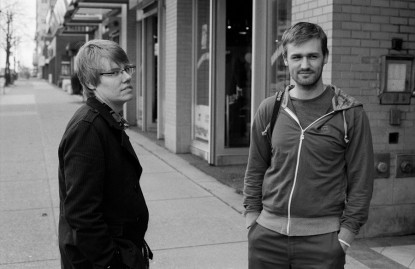 What's that a photo of?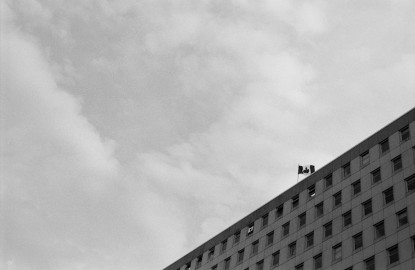 Canada won the gold in hockey that day.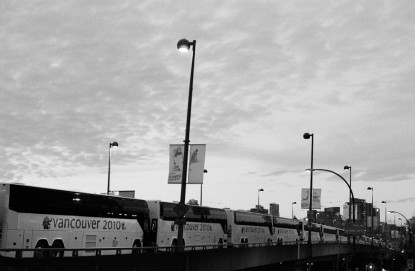 With a 50mm it was difficult to capture the epic sprawl of coach buses lined up over the Cambie St bridge towards downtown. They were waiting for passengers who were at the closing ceremonies.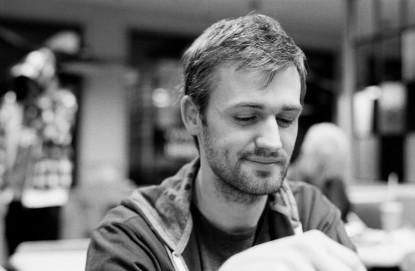 With our nations victory, spirits were high, so we ate some greasy cheeseburgers.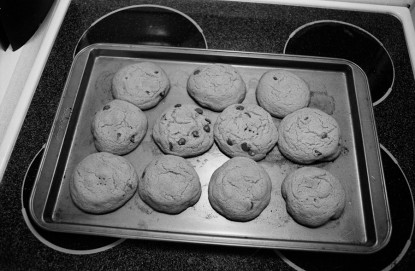 Those are chocolate chip cookies.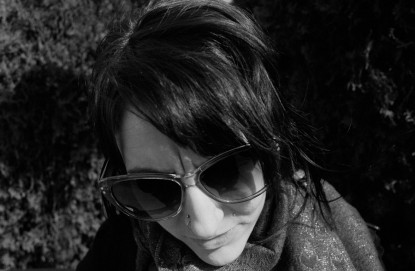 Winter light.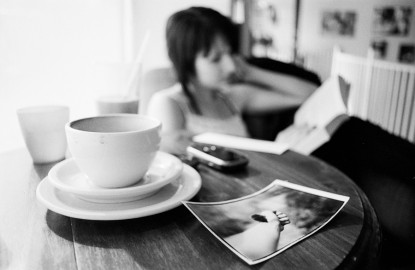 Coffee and reading.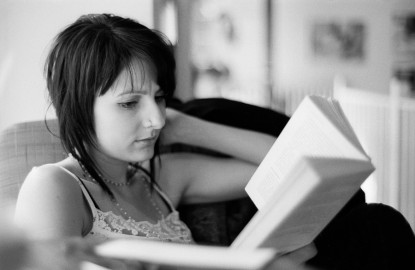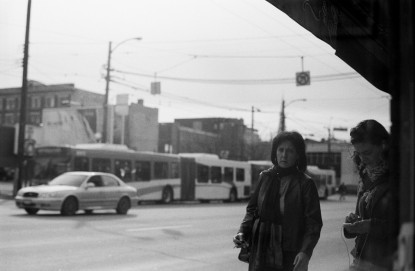 Peaking out the window from the same seat.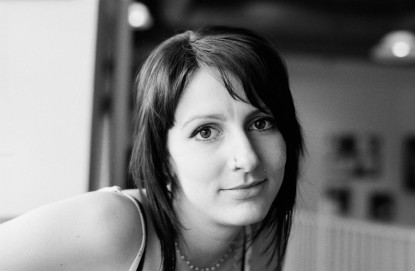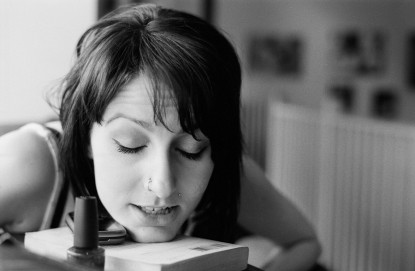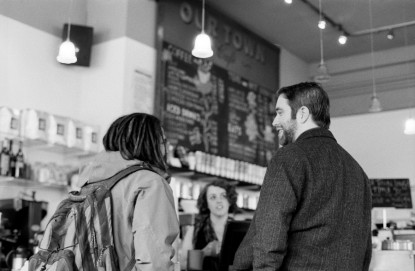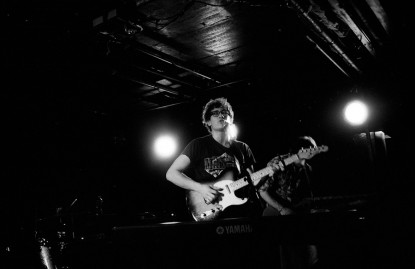 This band is called The Lonely Forest. They were here to open for We Were Promised Jetpacks, a great band who came to town when it was March.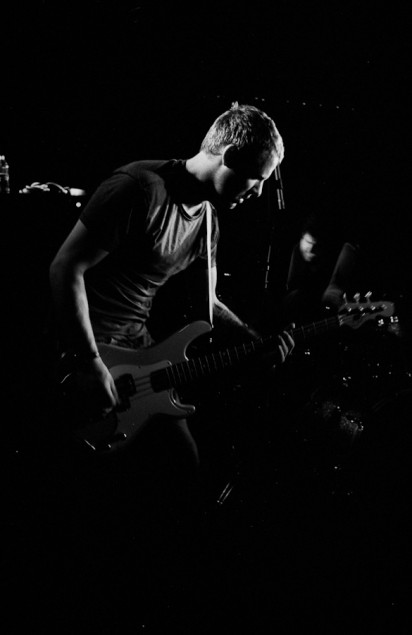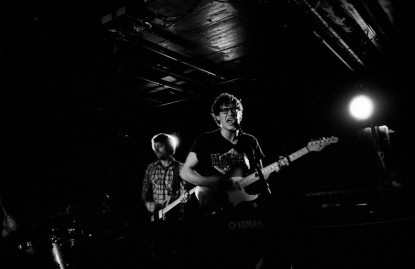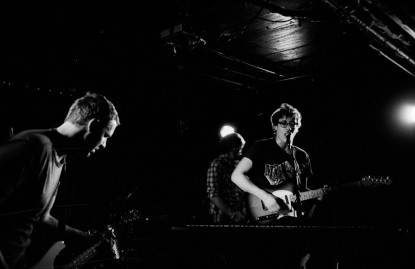 We Were Promised Jetpacks taking the stage.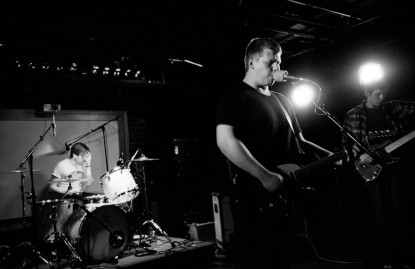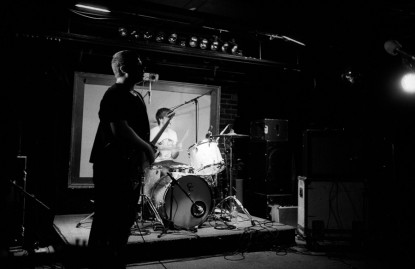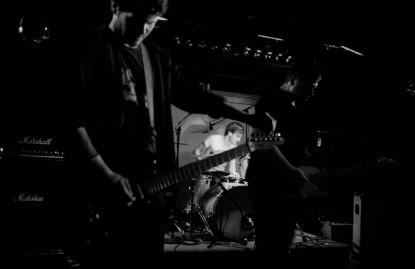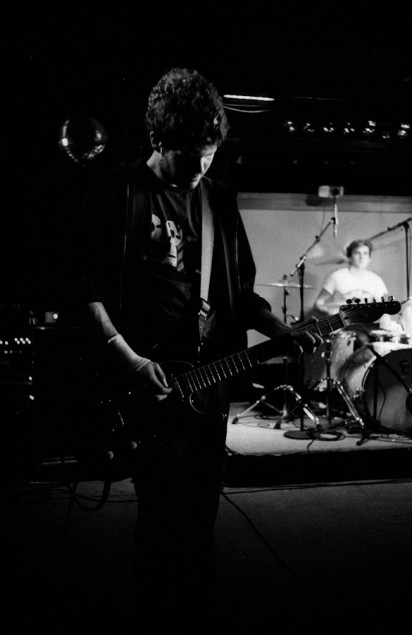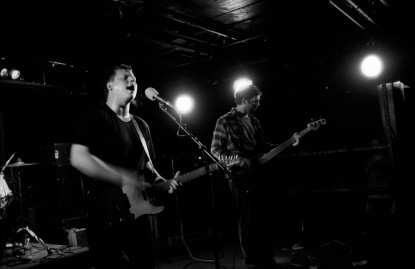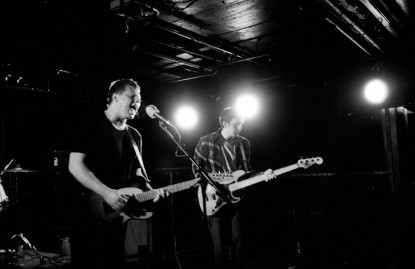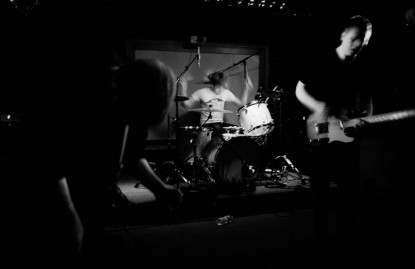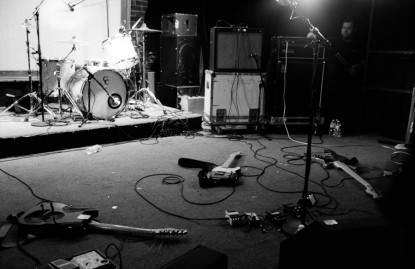 I liked them so much, I bought a t-shirt.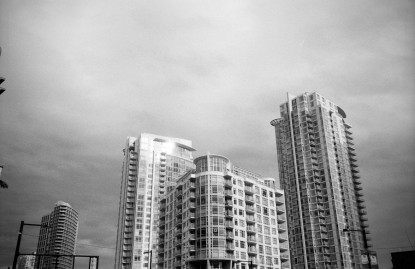 A classic Vancouver view.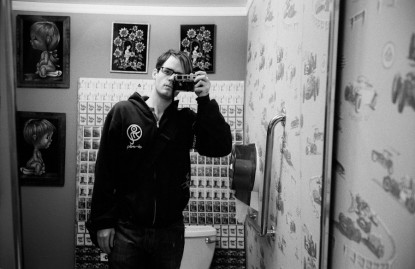 I think that is the washroom at Budgies Burritos?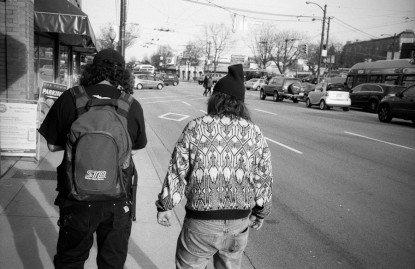 I thought that sweater was impressive.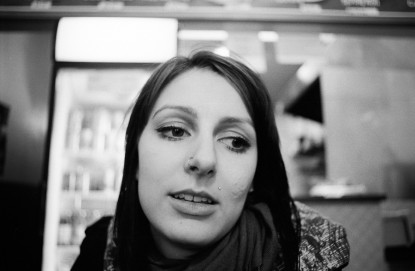 Some other time and place, awaiting the Hawkers Delight.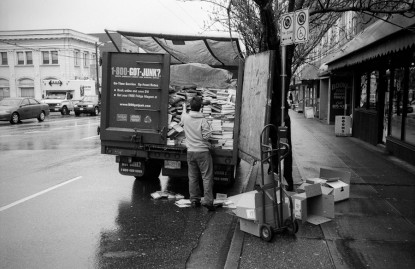 Outside my favourite book store in Vancouver. That day they had agreed to take on a truck load of used books. I wondered if there was much in there that was worth their time.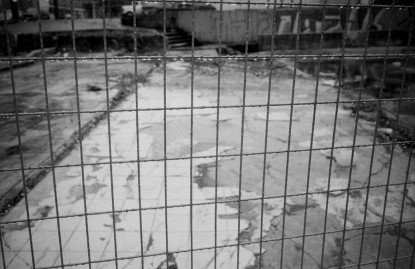 I was visiting this space over and over during those months. The site where my favourite breakfast spot, Slickity Jim's, burned to the ground.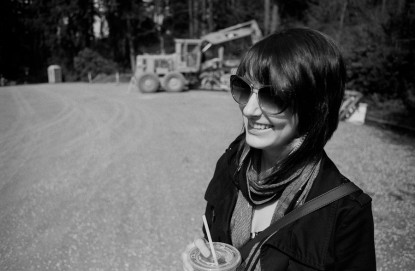 Transporting to happier times, a few of us took a trip to this parking lot. Stopping to get the head excavated.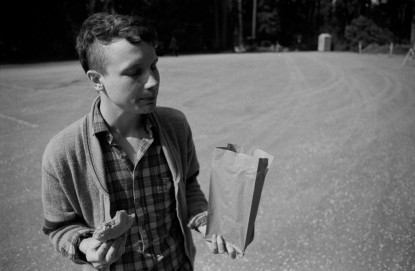 Actually, we'd gone to the Aquarium.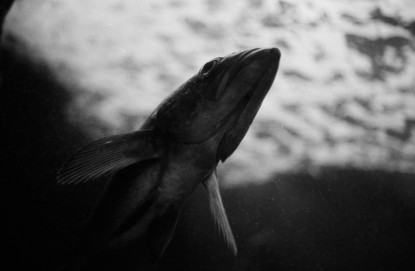 Proving it with a fish.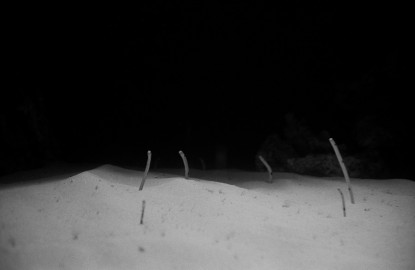 And swaying little sand aliens, SO CUTE.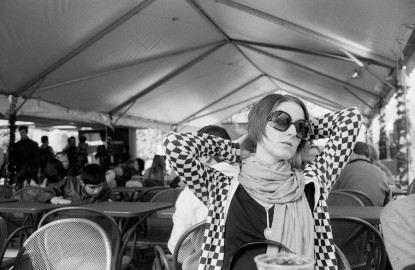 Pit stop for soft drinks and french fries.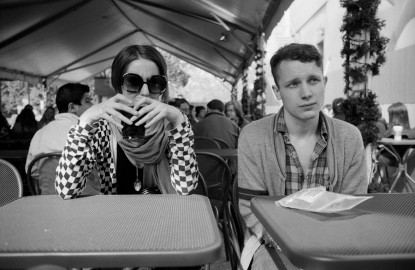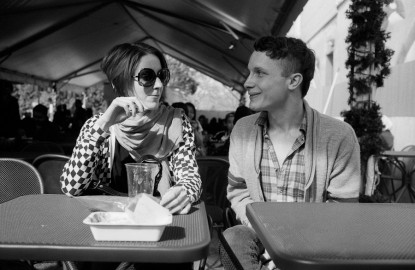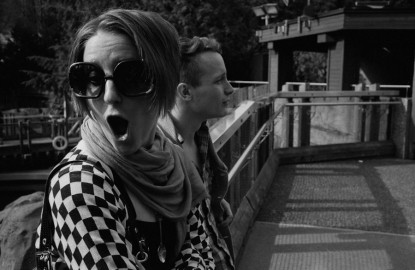 Then we waited for dolphins to entertain us like the subservient slaves they are.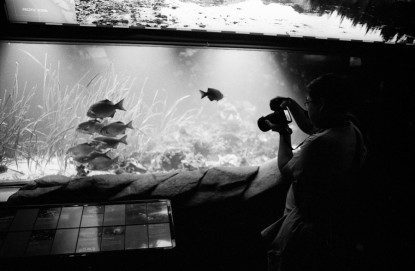 Wasn't expecting to see chimps at the aquarium.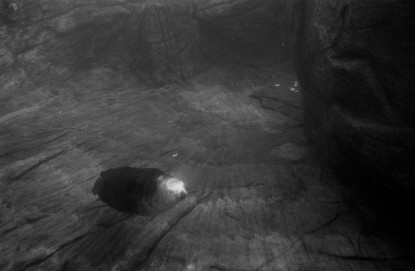 This guy was cool, but fast.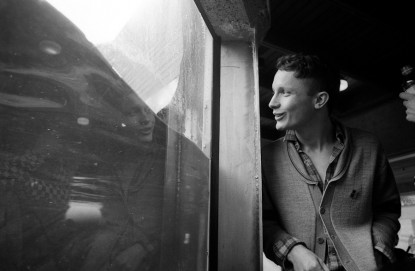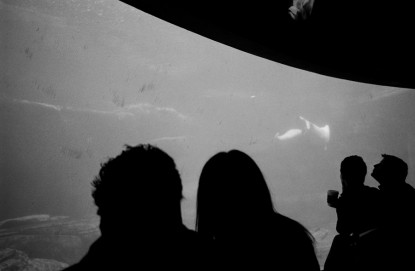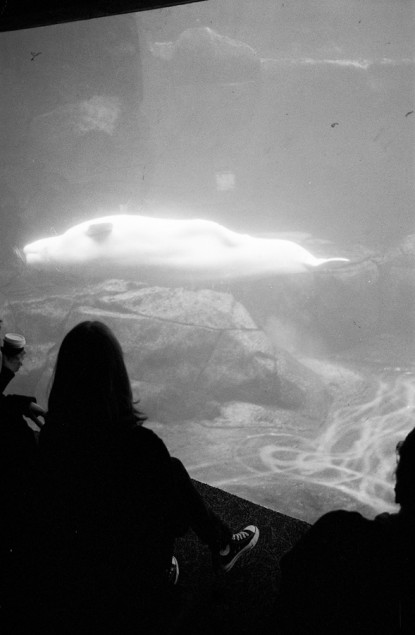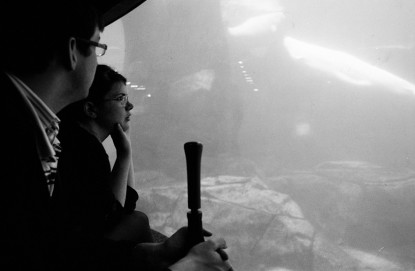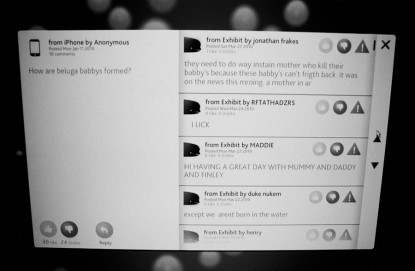 At the computer terminal, visitors could ask questions and also reply. I knew the answer to that question. Nice little frame to help date the film.
Blogging is hard work! As you can see there is still a ways to go before I get to July. But we'll get through this together.
Tags: Arista Premium 400, Leica M6 TTL, Nikon F100, Our Town, Planar T* 50/1.4 ZF, Series E 28/2.8, Summicron-M 35/2, The Lonely Forest, Vancouver, We Were Promised Jetpacks
Posted in Inconsequent, music, photos 2 Comments »